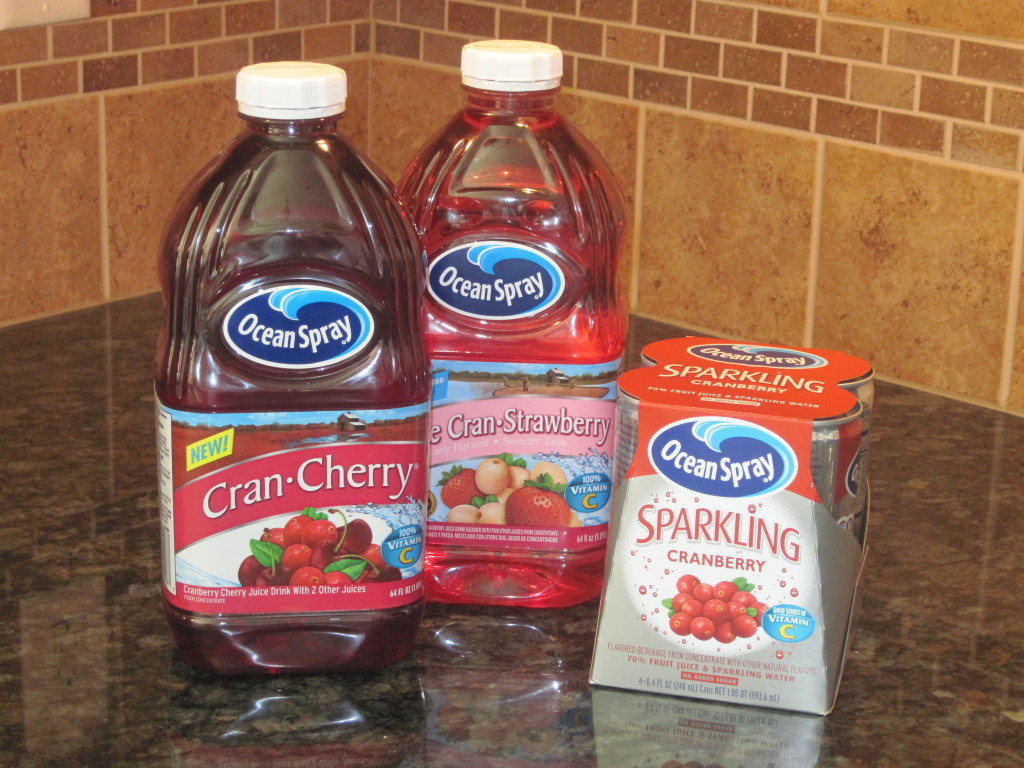 These Ocean Spray items are from Weis and have a shelf price of $10.77. After sales and coupons I paid $2.00. Here is how you can score the same deal through May 19:
Ocean Spray 64 oz. $2.00
Use the Buy 1 Ocean Spray Cranberry Juice Get 1 Cherry Juice FREE
Pay $2.00
Get a FREE 4 ct. of Ocean Spray Sparkling Juice for purchasing 2 64 oz
Final price 3 items for $2.00!