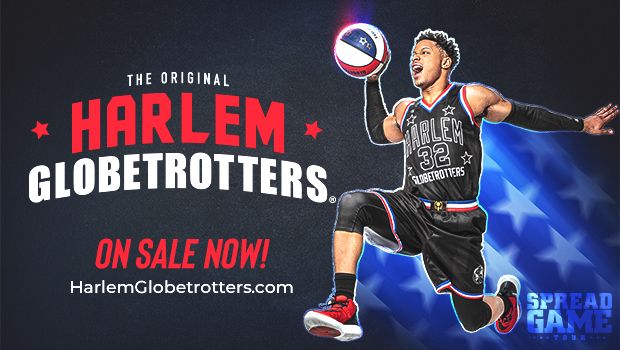 Harlem Globetrotters World Tour – Save On Admission Tickets
SpreadGame is excellence shown through basketball wizardry night after night and demonstrated through years of commitment to unsurpassed entertainment. The Harlem Globetrotters SpreadGame through every slam dunk, killer pass, and magic fadeaway; and through every smile for a child and every achievement within the communities they visit.
For my readers local to the central Pennsylvania area there are two Globetrotter games in the area this month – one at Hershey, PA and one in Reading, Pa. Save 20% on your tickets when you use coupon code USFAM HERE. And for my readers who live in other areas, this code works at all of their upcoming games all over the United States. See the complete schedule for locations and dates HERE.