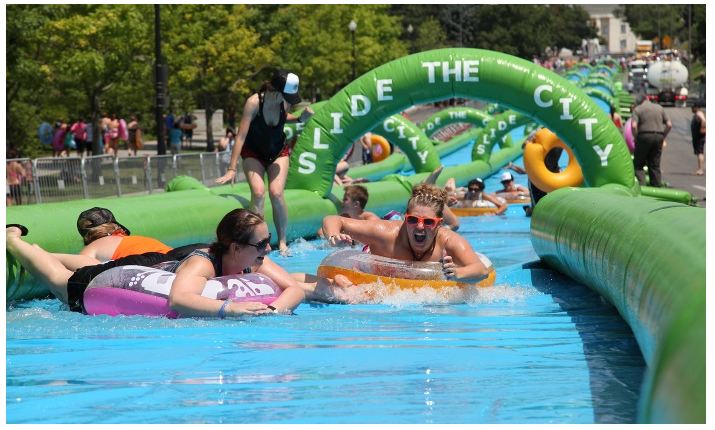 Gigantic Water Slide Fun at Slide The City Lancaster, PA
Slide The City is coming to Lancaster, PA on July, 19. Here is an offer that will save you money on your admission tickets. This looks like such a fun way to cool down on a hot summer afternoon.
Come summertime, a green and blue giant makes its way across the United States, taking over the streets and shutting down normal traffic. Yet citizens don't cower. They laugh, dance, and—most importantly—don their loudest swimwear for a chance to tackle the beast: a gigantic water slide presented in an event known as Slide The City. The event covers more than three football fields worth of straight asphalt in a colorful vinyl slide (complete with padding underneath) before the whole thing is sprayed down with water, creating a low-friction surface that both kids and adults can zip down at high speeds.
Check out this cool Slide The City clip:
Get your Slide The City Lancaster, PA admission tickets here.