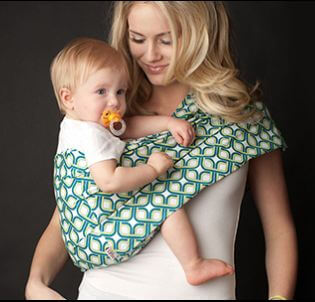 Seven Slings wants to give you a free baby sling valued at $48!
Seven Slings are "cut from a different cloth", their bold and unique fabrics are perfect for moms that don't want typical gear. With 97% Cotton and 3% Lycra this makes it comfortable to wear for both you and your baby and keeps the sling from losing shape over time. These slings are for infants to toddlers (35 lbs or less) and are machine washable.
Select any baby carrier you would like and at checkout enter code ENBABY to bring your total to $0.00! All you will pay is shipping, which is around $11.95.