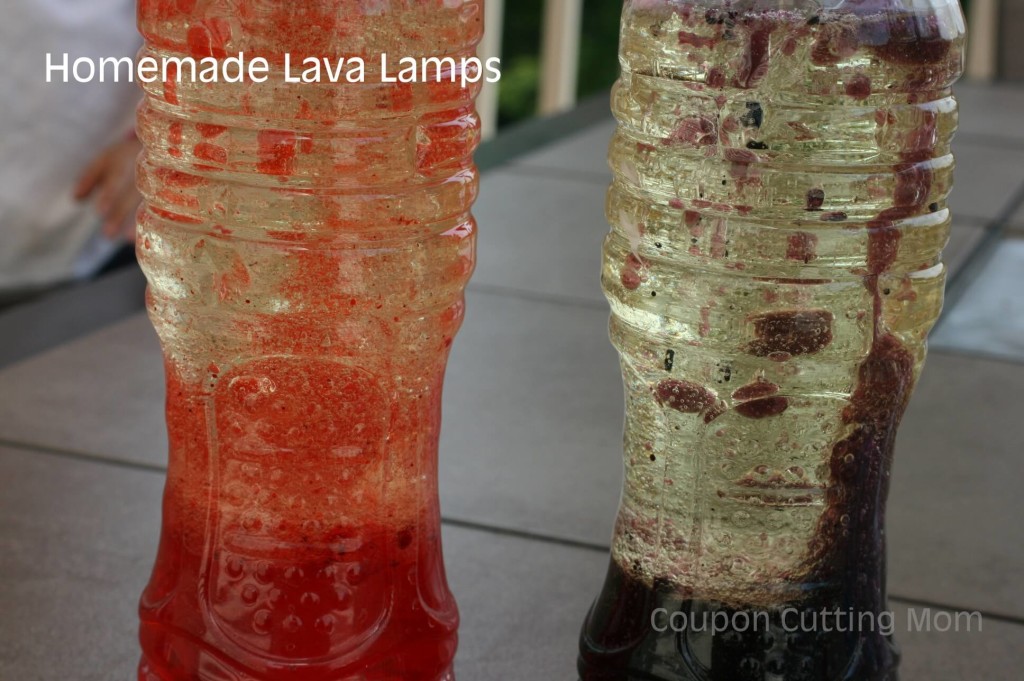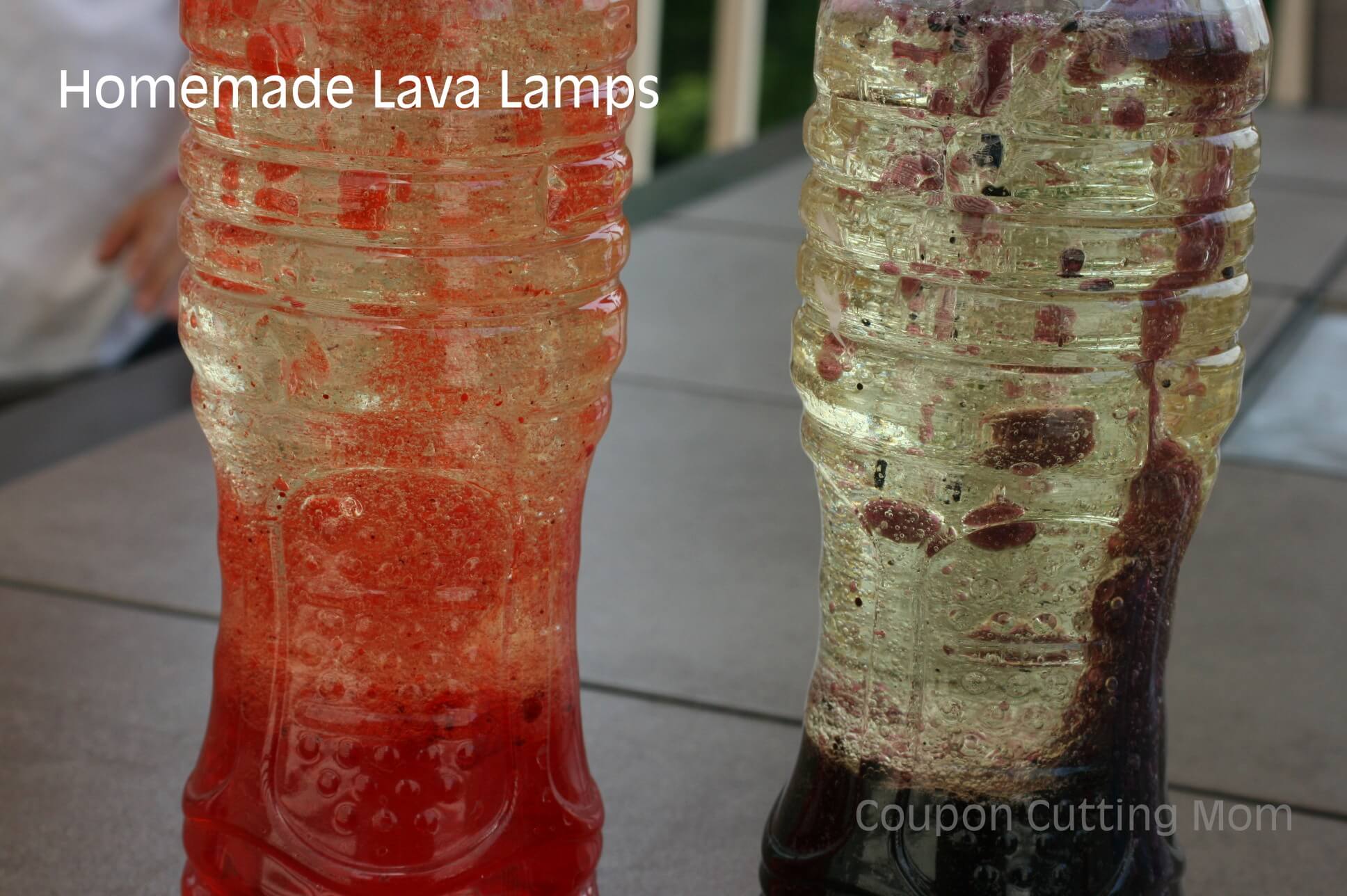 After seeing these Homemade Lava Lamps the kids wanted to try and make them for a Frugal Fun Family activity.
This activity only required 5 ingredients and all of them are common household items except possibly the one item, Alka Seltzer. I did read if you don't have the Alka Seltzer you could try using salt instead.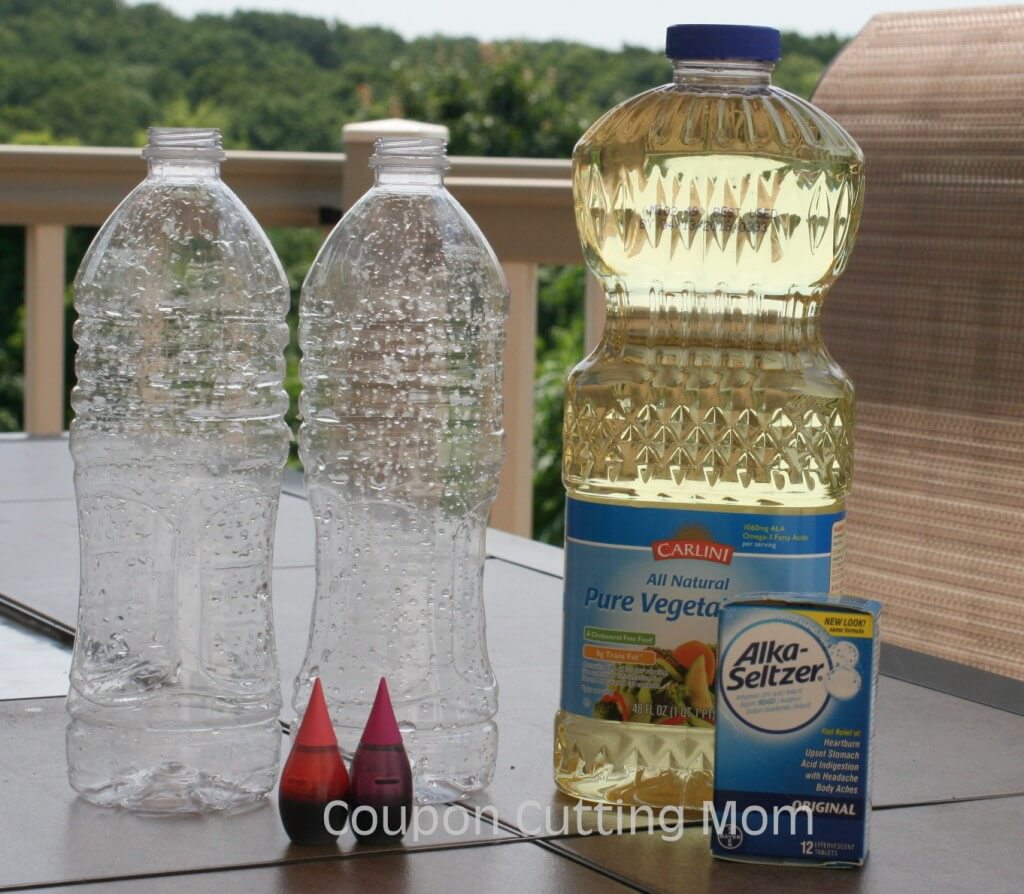 How To Make a Homemade Lava Lamps
Ingredients:
Clear plastic water type bottle
Vegetable oil
Water
Food coloring
 Alka Seltzer tablets
Directions:
Fill the bottle just over halfway with the oil, then add water, to an inch from the top.
Add 10 drops of food coloring.
Cut or break an Alka Seltzer tablet in quarters and drop one quarter into the bottle. When the bubbling slows, add another quarter-tablet to get it started again. Adding an Alka Seltzer tablet can be repeated over and over. We put the lids on our lava lamps and are planning to get them out again at a later date and watch the fun effects when we drop in more of the Alka Seltzer tablets.