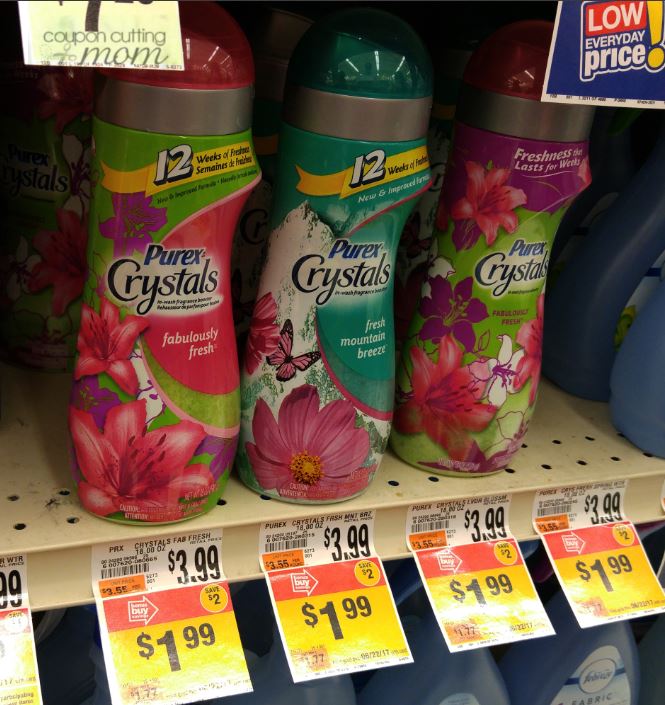 Giant: Purex Crystals ONLY $0.99 (Reg. Price $3.99)
Have you checked out the new and improved Ibotta app recently? I love that they now offer multiple redemptions on the same item.
This week at Giant the Purex Crystals are on sale for only $1.99. That is the pretty great price in itself, but then I noticed an Ibotta Purex offer too which makes these crystals only $0.99 each. And this rebate can be redeemed up to twice on the same receipt. At this price, I bought two bottles as I love the wonderful scent this product leaves on our clean laundry.
Here is the Purex deal at Giant: (price good through 6/22)
Purex Crystals, 18 ounce – $1.99
Pay $1.99
Recieve $1.00 Purex Crystals Ibotta offer (may be redeemed twice)
Final price $0.99!
Check all this week's Giant deals here.