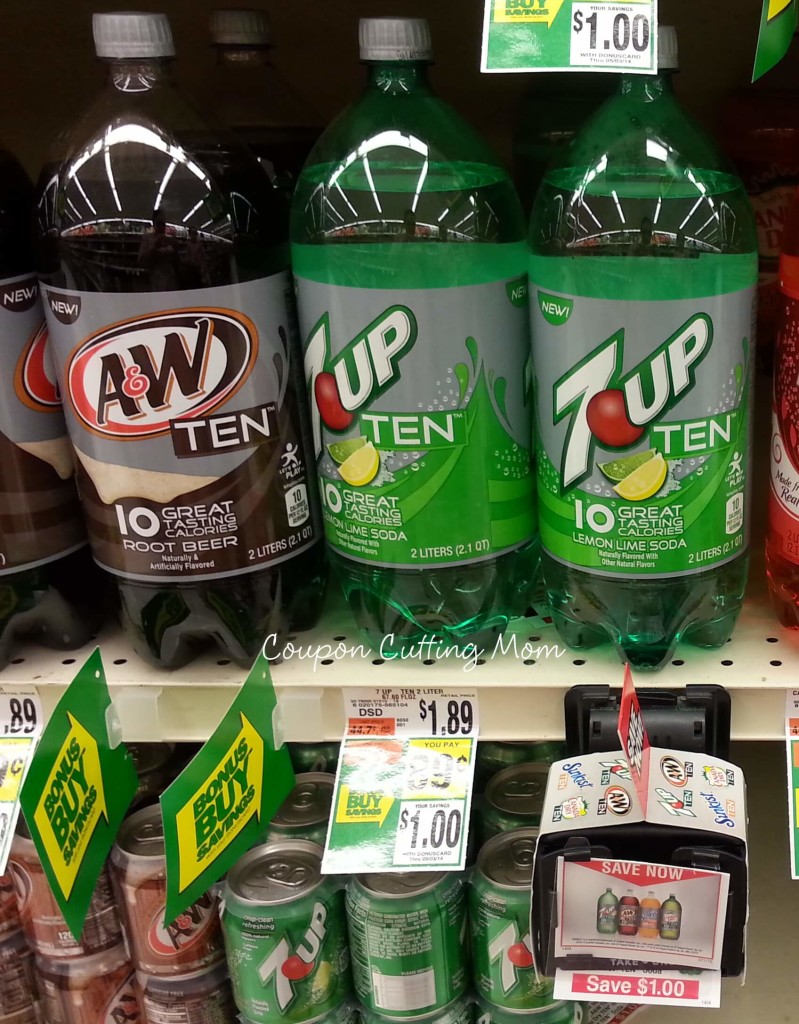 FREE 10 Soda at Giant
This week at Giant, you will find 2 liter bottles of 7-UP Ten, Ginger Ale Ten, A&W Root Beer Ten, Sunkist Ten, and Canada Dry Ginger Ale Ten on sale for only $0.89. My store has a blinky coupon machine right at the soda and it is putting out $1/1 Ten coupons. This means FREE 2 liters of soda if you can find the blinkies.
Here is how this deal will work at Giant: (through 5/3)
Ten Soda 2 liters $0.89
Use the $1/1 Ten coupon from blinky machine
Pay $0.00!
If you can't find the blinkies there is a printable $0.50/2 7Up Ten, A&W Ten, Canada Dry Ten, RC Ten or Sunkist Ten Soda printable that will make each 2 liter only $0.39.
See all this week's Giant deals here.