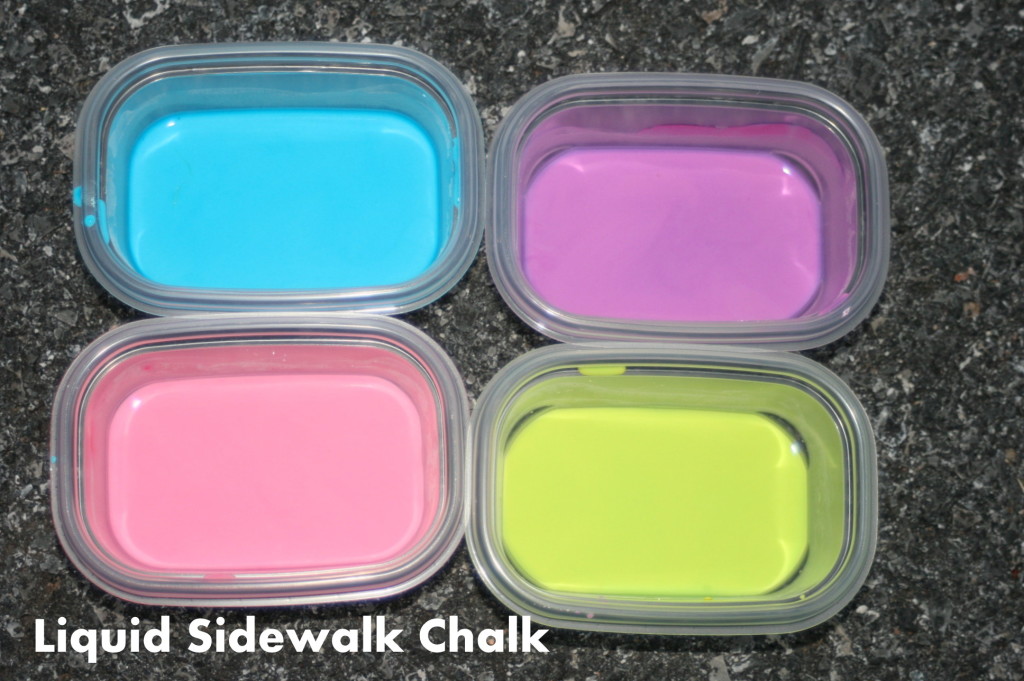 Today for our Frugal Fun Family activity we decided to try Liquid Sidewalk Chalk. It was a hot one outdoors today with temperatures in the 90's, so we waited until this evening when it was a little cooler to head outside and try this project.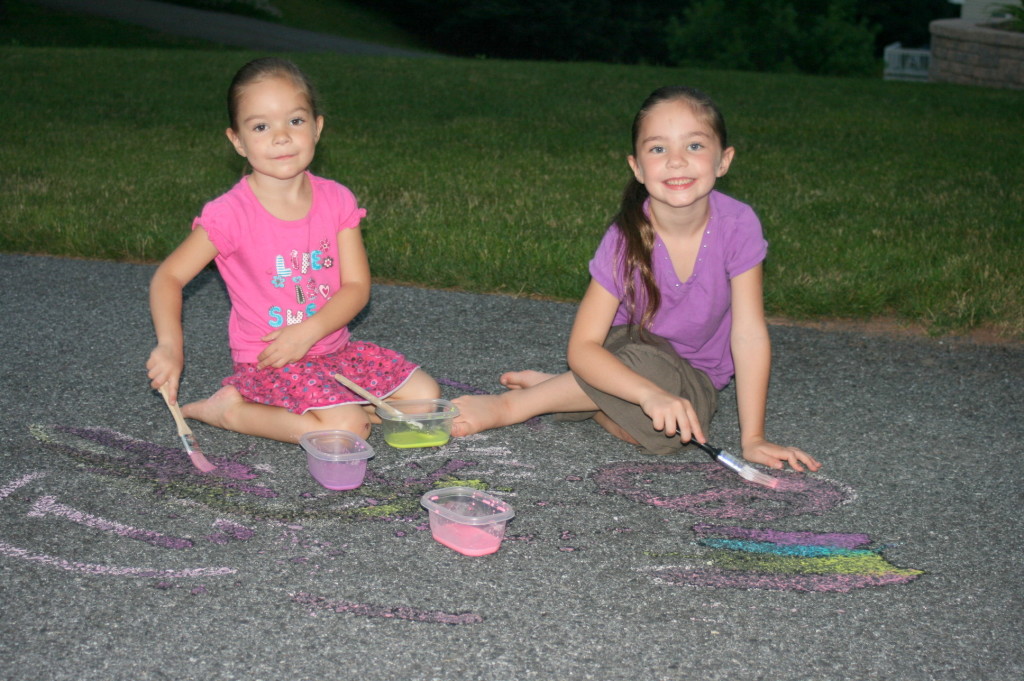 First we mixed 1 cup of water and 1 cup of cornstarch in a bowl. Then I poured this mixture into small plastic containers and the kids used food coloring to tint each container a different color. We gathered up some old paint brushes and headed to the driveway.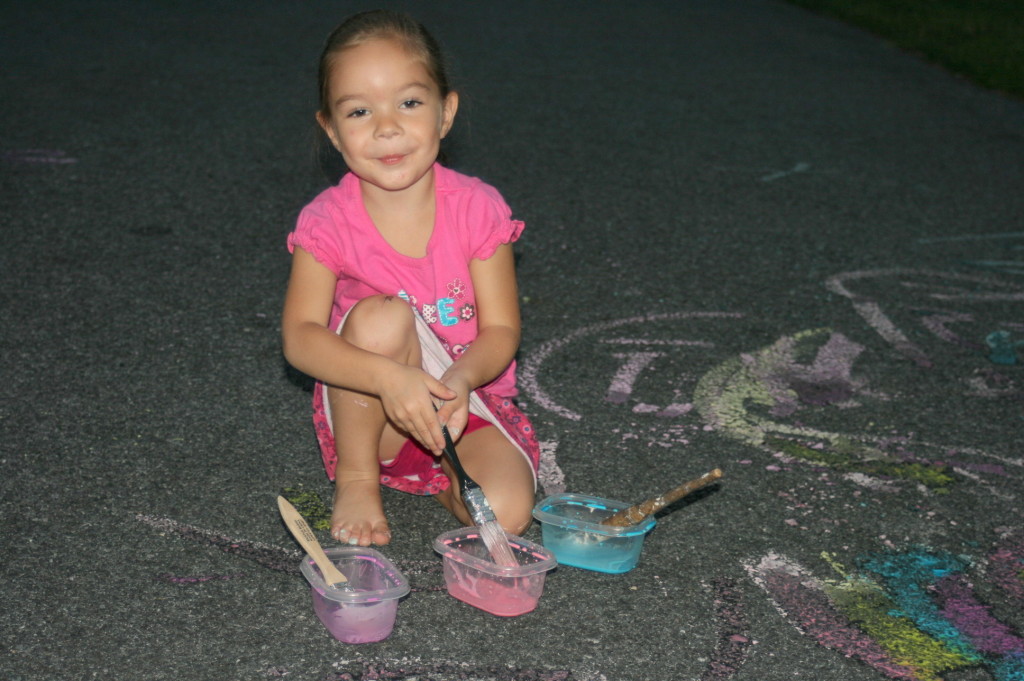 The kids couldn't wait to start painting with this mixture. It didn't take them long to inform me that this liquid sidewalk chalk was way better than regular sidewalk chalk. Next time though, I think we will add more food coloring as you can see from the pictures that after the paint was on the driveway it was a little to light colored to really stand out a lot.
The kids painted until every drop was gone and then we headed in and the good part about this was everything washed off them and the brushes very easily. That alone is enough to make this a good project. What mom doesn't like easy cleanup?