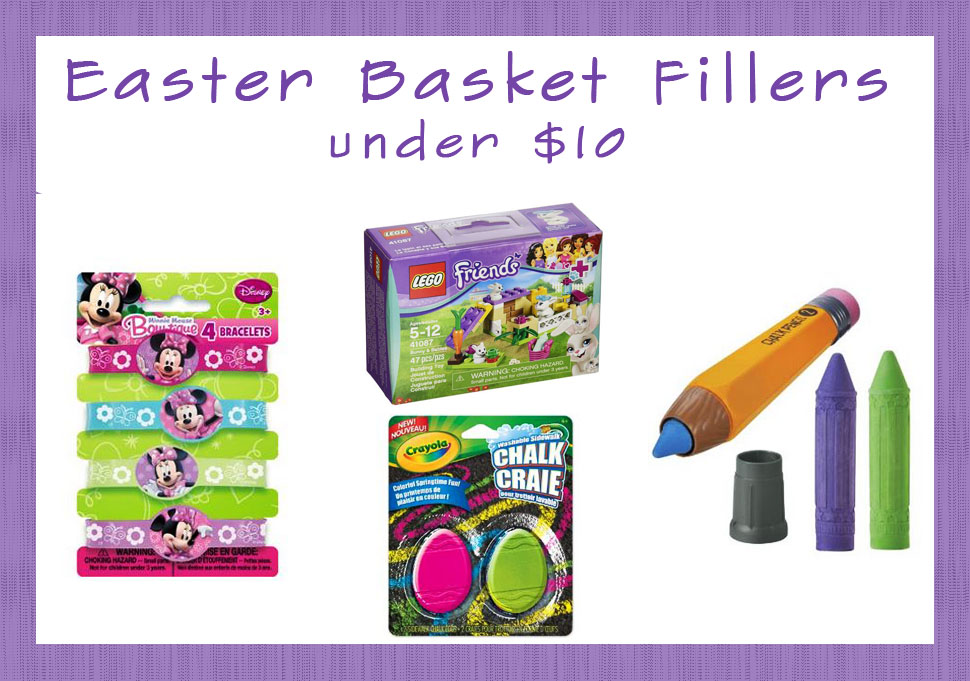 Along with Easter comes games, egg dying, parties and candy and more candy. If you are looking for some candy-free Easter basket fillers, then here is a great list for you. All the items in this list come in at under $10 and are kid-approved.
Candy-Free Easter Basket Fillers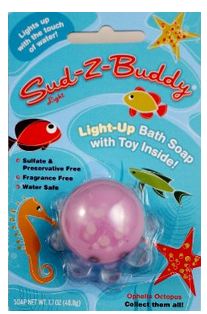 As kids lather and wash in the tub their Sud-Z-Buddy will light up and put on a fantastic light show. There are an array of cute Sud-Z friends to choose from and children will want to collect them all.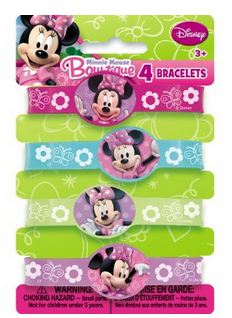 Your girls will love playing dress up with these adorable
Minnie Mouse Rubber Bracelets
.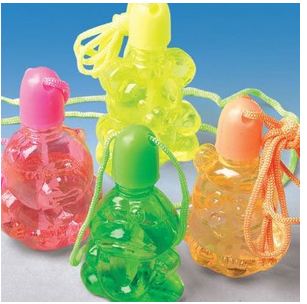 These cute
animal necklaces
are filled with bubbles and will make the perfect outdoor springtime fun for any kid.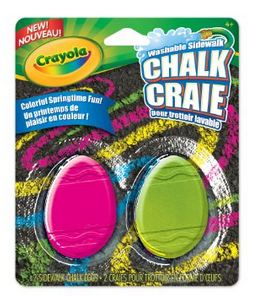 Step outside and let your creativity shine with the colors of spring when you use this 
Crayola Washable Sidewalk Chalk
!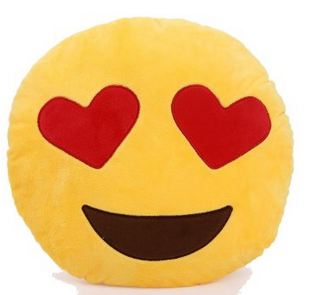 The
Smiley Emoticon
is extremely soft and comfortable and can be used as cushion, pillow or as a plush toy to express your emotions.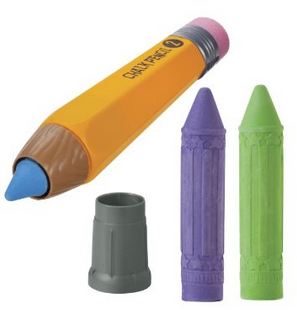 Hands stay cleaner with this giant 13″
sidewalk chalk pencil
. Includes a sharpener, working eraser and three chalks. Sharpener stores inside handle.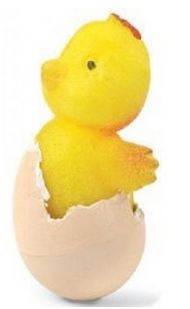 Looking for an "eggstra"-ordinary way to celebrate spring?
Grow a pet
! It's fascinatingly fun – and a real crack up – for kids to watch a wee chick magically hatch right before their eyes.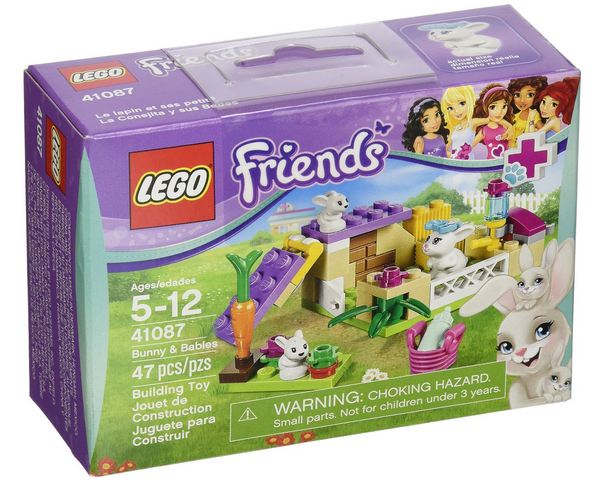 Any Lego fan would love this
Lego Friends
set that includes a mommy bunny and 2 baby bunnies, a garden enclosures, a vegetable patch and more.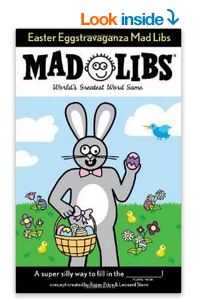 Easter Eggstravaganza Mad Libs
features 21 original stories all about celebrating Easter!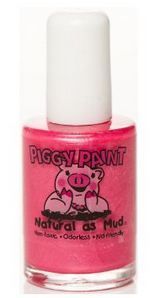 Any girl would love to find this sparkly, bright pink
Piggy Paint
nail polish in her Easter basket.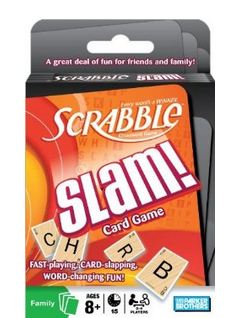 Scrabble Slam
is a high-speed four letter word game where you race against the other players to change the existing word and get rid of your cards. Game could become fame and fame could become fate, you never know where it will go with scrabble slam.