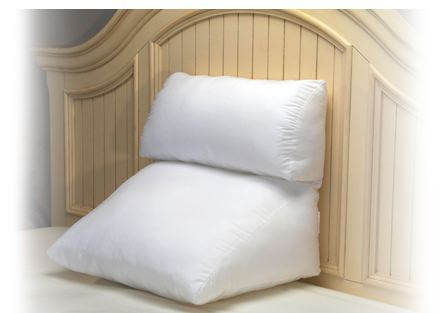 This 4 Way Flip Wedge Pillow With Sleeping, Upright, Relaxed & Inclined Positions is on sale for only $19.99 + shipping. The regular price is $49.99 making it a 61% savings.
Position yourself for comfort and a great nights' sleep! Contour Products's new Contour Flip Pillow incorporates a unique 4-way flip design to accommodate your every positioning need. Now you can rest, relax and rejuvenate like never before, all with the same pillow!
Ordinary pillows can be cumbersome to stack. They fall over and sag, leaving you frustrated and unsupported. Ordinary bed wedge pillows are very large and don't provide versatile positioning. Now it's easy to shift your pillow's position to go from watching TV to falling asleep with just a FLIP of your pillow! The unique design provides four levels of back support and a built-in head rest for great neck, shoulder, back, and lumbar support. It's the most versatile wedge pillow available!
Get your 4 Way Flip Wedge Pillow today as this sale is only good through 9/27.