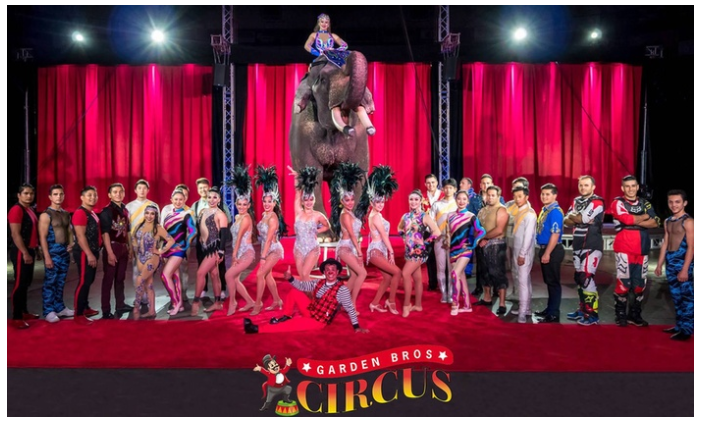 The Garden Bros. Circus – 47% Off Admission Ticket
The Garden Bros. Circus is coming to Reading, PA on April 24 and this is your chance to save 47% off the regular admission price! Attending the circus is always an event our whole family enjoys. Add in this sweet money saving Groupon offer, and it makes for a very fun family night that is easy on the wallet.
The Garden Bros. Circus has entertained audiences for more than a century returns with aerial stunts, trained animals, and comical clowns.
The performers: Comprised of over 60 amazing individuals from across more than 22 countries, the cast features such acts as the Daring Aerial Artists, Six Motorcycles in the Sphere of Fear, and Chinese Acrobats.
The spectacle: A theatrical extravaganza loaded with thrilling special effects, concert-style lighting, trained elephants, and three rings overflowing with excitement, incite laughter and lasting memories amongst families.
In big shoes: Throughout the event, whimsical clowns crack up the audience with their mischievous antics and family-friendly humor.
Get your Garden Bros. Circus tickets here while they are this discounted price!