This post is sponsored by Horizon Group USA. As always, all opinions are 100% my own.

Squoosh-O's Stress Balls Kit Will Provide Lots of Squishy Fun
If your kids are anything like mine they love anything squishy and they are especially enamored with stress balls. When they discovered they could use the Squoosh-O's DIY Stress Balls kit from Horizon Group to make their own stress balls my kids were ecstatic.
Did you realize that stress balls have many benefits for both kids and adults? Stress balls can be such fun as one can squeeze them, toss them, squish them and more. These balls can be used for promoting focus and concentration, decreasing stress and more. These squishy balls are great for those dealing with anxiety, autism, ADHD and more. Such simple squish stress relief in the form of a small ball that can be taken anywhere. Stress balls are perfect for a classroom, your desk at work, at home, in the car and so many other places!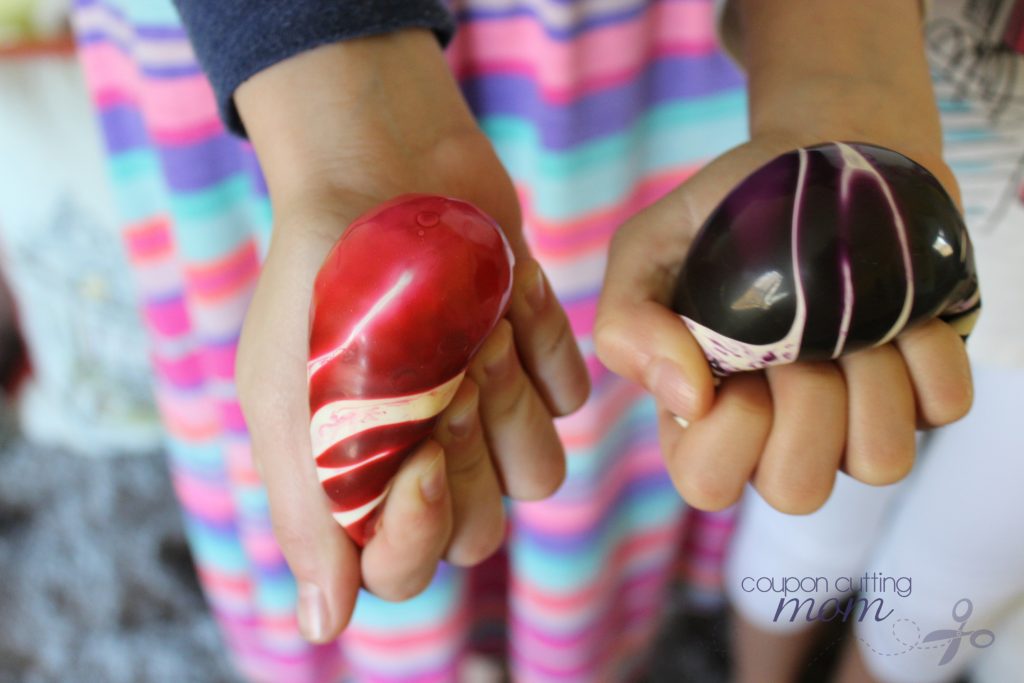 The Squoosh-O's DIY Stress Balls kit is a fun, inexpensive kit that will be perfect for stocking stuffers and Christmas gifts this holiday season. The kits allow the user to make their own squishy stress balls. There are a variety of sets to select from including metallic, scented, rainbow crunch, neon, galaxy and more! My kids are all about anything scented, so they were excited that one of the kits they got to try was the scented one.
Depending on the kit you finished stress ball will be pure squish with things such as soft expanding water beads. Other kits come with crunch and texture in the form of plastic beads, glitter and more.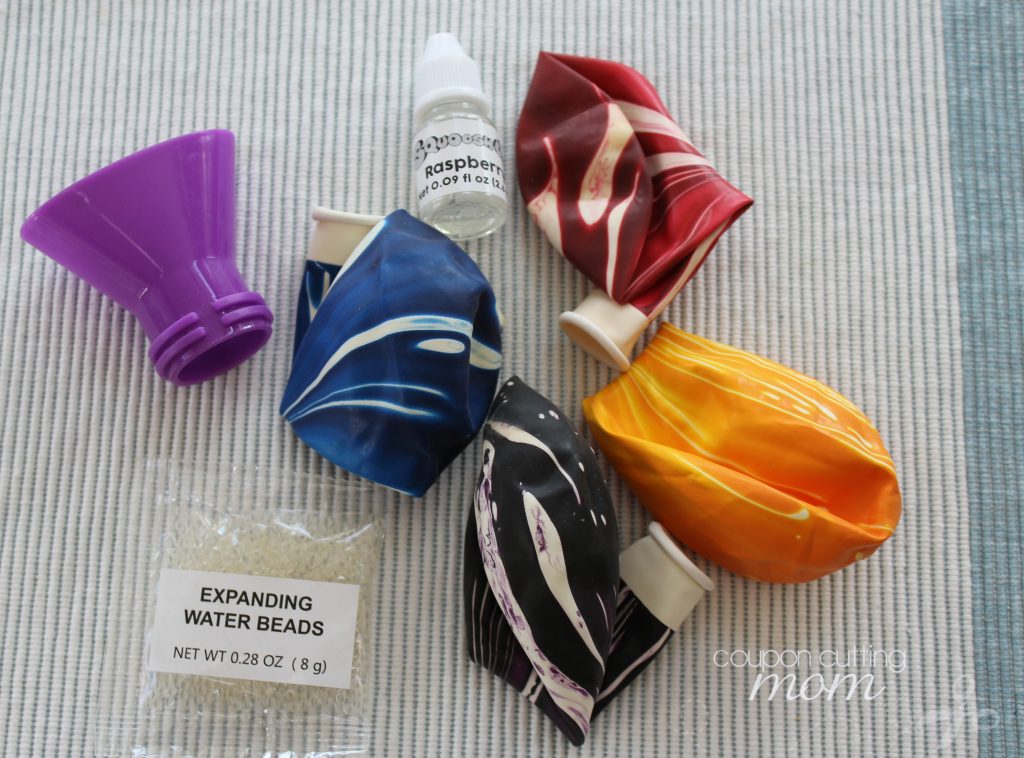 The Squoosh-O's kit is recommended for ages 6 and up and comes complete with everything your kids need to make three stress balls! Having everything included in the box makes this a total win for mom and dad as there are no additional items needed. The kit comes with a funnel and instructions on how to add included ingredients and water into the balloon. Kids can always add in extra items they already have around the house such as glow in the dark beads or other similar items.
If your Squoosh-O's kit includes water beads, you will need to let it sit for an hour or so before squeezing them as the beads need a chance to expand. Once the Squoosh-O's are ready, they are round blobs of endless fun that can be squished. Just remember that since they are made with balloons that they could possibly pop or get punctured if they are played with too roughly.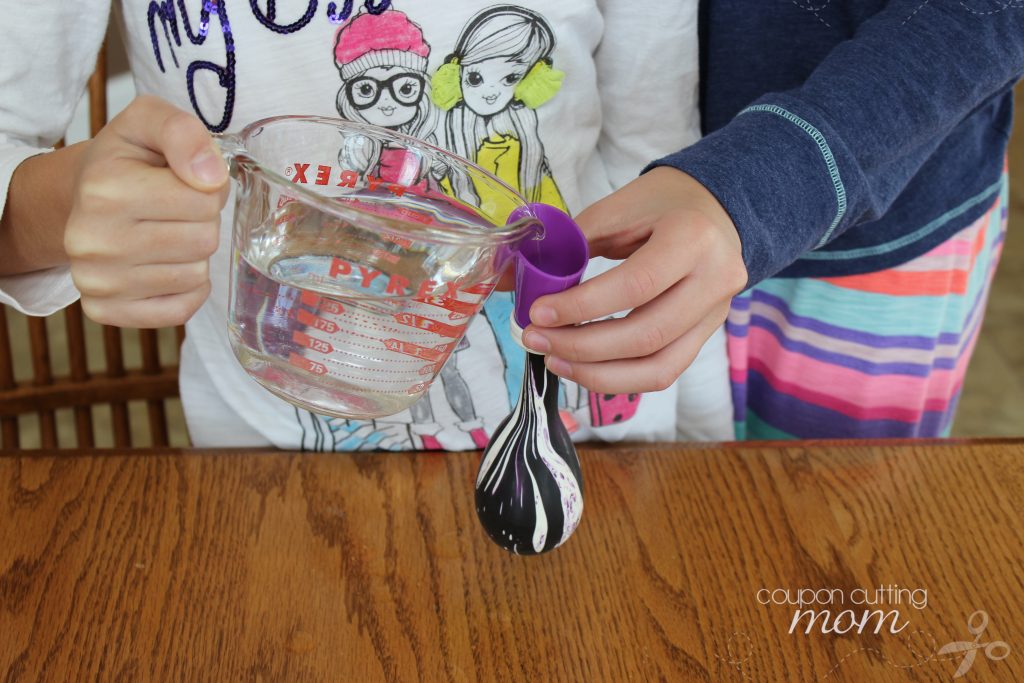 If you are not using purified water to fill the balloon we have found a helpful hint is to either add a few drops of vinegar or antibacterial soap with the water to keep the stress ball mold free and clean inside. It is recommended to dispose of the Squoosh-O's after ten days, but this isn't a big deal as the kits are so inexpensive and then the kids can have the fun of making new stress balls again!
The Squoosh-O's are a fun, easy DIY arts and craft activity to occupy your kids on a rainy afternoon, over their holiday vacation, or anytime they are bored and need a fun project. Squoosh-O's Stress Ball kits can be purchased here and will make the perfect gift for kids this holiday season.