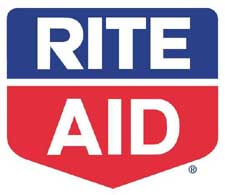 Here is an in-depth look at using coupons and shopping at Rite Aid. This drug store is a great place to score freebies and sweet deals thanks to their great sales, Up Rewards, coupons and more. Use this Rite Aid Store Guide and become a pro at shopping at Rite Aid.
First off you will need a Rite Aid wellness card like the one pictured above. With this card you can get the sale price on items and earn Wellness Points.
Earn one point for every dollar you spend on non-prescription purchases

Earn 25 points for every prescription you purchase

Note that Bronze, silver, and gold discounts will remain active through the end of the next calendar year

You will want to go here and register for a Video Values account. Once registered you can watch videos and then earn coupons for the videos you watch. For example you will watch a 30 second clip about Pampers and then a $1/1 Pampers coupon will be added to your account. The videos change monthly, so watch any or all videos for any items you think you might purchase. The coupons are then under your rewards tab and don't expire for at least a month. So the coupons you watch in August will be good through September. The great thing is these coupons can be used with manufactures coupons, so this is a great way to make the savings add up.
In the picture above you will see what an UP Reward looks like. Every week there are items advertised in the flier that will produce Up Rewards. Here is an example:
Crest Complete Extra White Plus Scope & Deep Clean Mint  $2.99
Pay $2.99
Get $2.00 Up Reward
Final Price $0.99
Crest toothpaste is on sale for $2.99 and a $2.00 Up Reward will print at the bottom of your receipt when you purchase the toothpaste. So in reality the amount you pay would be $2.99 and then you would have $2.00 to spend on your next purchase. There is usually a limit to how many Up Rewards you can get on an item, like in this case it is a limit of 2. So if I purchased 3 toothpaste only 2 Up Rewards would print. In addition, an Up Reward can only be redeemed starting at 6AM on the day after it was earned and expires 14 days after issue.
You can find the complete Rite Aid coupon policy here.