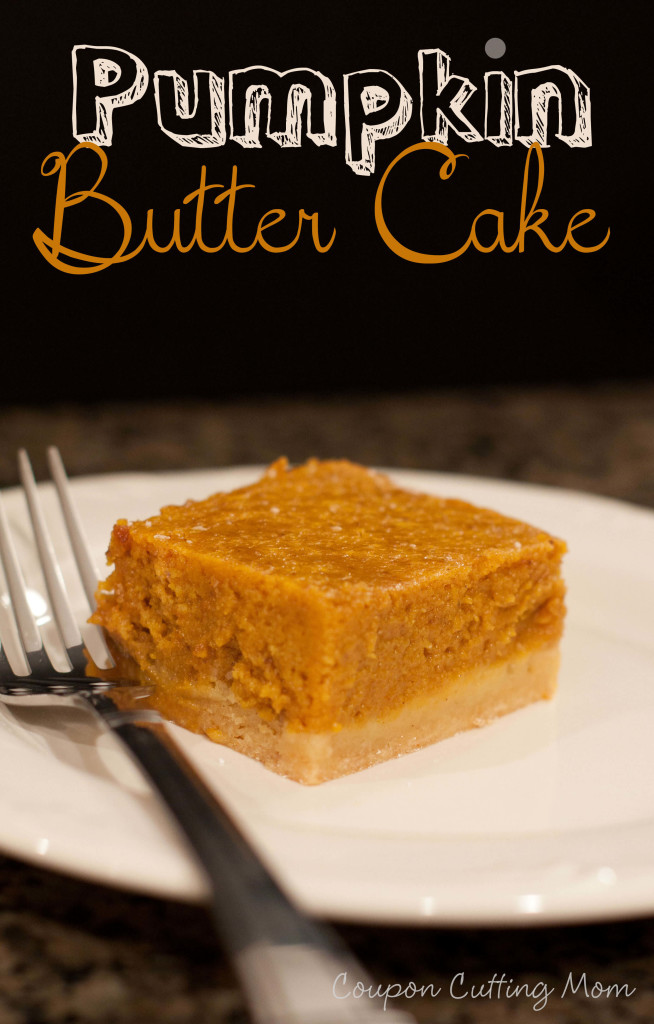 Pumpkin Butter Cake Recipe
Nothing says fall like pumpkin – pumpkin candles, pumpkin spice lattes, pumpkin shaped candies, carving pumpkins. Okay, you get the idea pumpkins are everywhere this time of the year, and this Pumpkin Butter Cake is a favorite fall treat.
If you are looking for the perfect pumpkin dessert, check out this gooey butter cake with pumpkin filling on a sweet buttery crust. One bite and you will be hooked!
Pumpkin Butter Cake
For the Cake:
For the Filling:
1 8 oz. package cream cheese, softened
1 small can pumpkin, 15 oz ( I used 2 1/4 cups pureed kabocha)
8 tablespoons butter, melted
3 eggs
12 ounces of powdered sugar
1 teaspoon nutmeg
1 teaspoon cinnamon
Preheat oven to 350°F. Mix cake mix, butter and egg in large bowl and beat with mixer until combined. Press into a greased 9 x 13″ glass baking dish.
Beat cream cheese and pumpkin in large bowl with mixer until smooth and creamy. Add eggs and melted butter and beat until combined. Add powdered sugar, nutmeg and cinnamon and mix until well incorporated. Pour filling onto cake
Bake 40-50 minutes. Do not over bake as the center is supposed to be slightly "jiggly."
When cool, slice and serve. Garnish with whipped topping, powdered sugar or some vanilla ice cream.
What is your favorite pumpkin dessert item? I would love to hear about it in the comments.