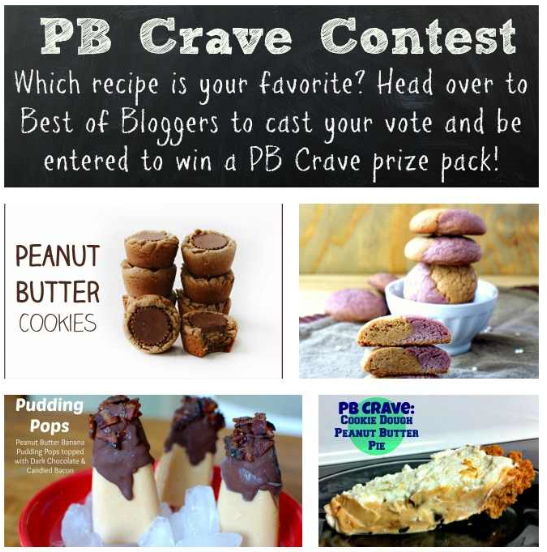 I was recently ask to participate in the PB Crave Contest and with peanut butter involved I wasn't about to let this chance pass me up. PB Crave is made with only the finest, natural peanut butter, honey and mouth-watering flavor favorites such as raspberries and chocolate.
I also love that PB Crave has partnered with Project Peanut Butter and makes a donation from each jar of peanut butter sold. This non-profit group is focused on saving the lives of malnourished children. To date they have saved the lives of more than 100,000 children. So when you are buying PB Crave not only are you getting a jar of yummy, healthy peanut butter but you are helping support a great cause.
Part of this contest was for each contestant to mix up a recipe using PB Crave. Head over
here
and see all the yummy recipes and then take a moment and vote for your favorite. I'm not allowed to tell you which recipe I submitted but I hope the one you vote for is mine because I would love to win! Stay tuned as next week the winners will be announced and at that point I'll be able to share my recipe with you.