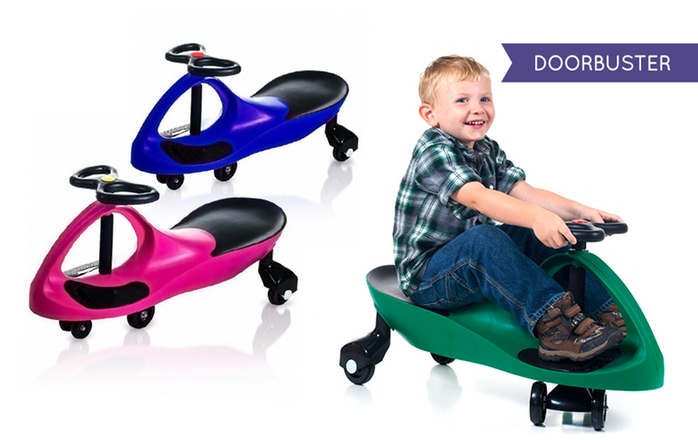 Lil' Rider Wiggle Ride-on Car 64% Off Regular Price 
My kids LOVE playing with their wiggle cars. We have a section of our basement that is bare concrete, and the kids love riding these cars around on this floor. Right now with this sale you can score a Lil' Rider Wiggle Ride-on Car for only $24.99 (reg. $69.99)!

Listen to your child giggle as they have fun and wiggle. This
Lil' Rider Wiggle Ride-on Ca
r is the perfect way to harness the natural forces of inertia, centrifugal force, gravity and friction to put your kid's seemingly endless energy to good use, as they wiggle their way to fun with every wiggle of their arms. Simple to operate
without any pedals or gears.
All you need to have fun with this car is a flat surface and a driver. Made with rugged and durable high-quality plastic.
This car would be the perfect Easter gift for any kid on your list. Get your Lil' Rider Wiggle Ride-on Car HERE while it is at this low price!