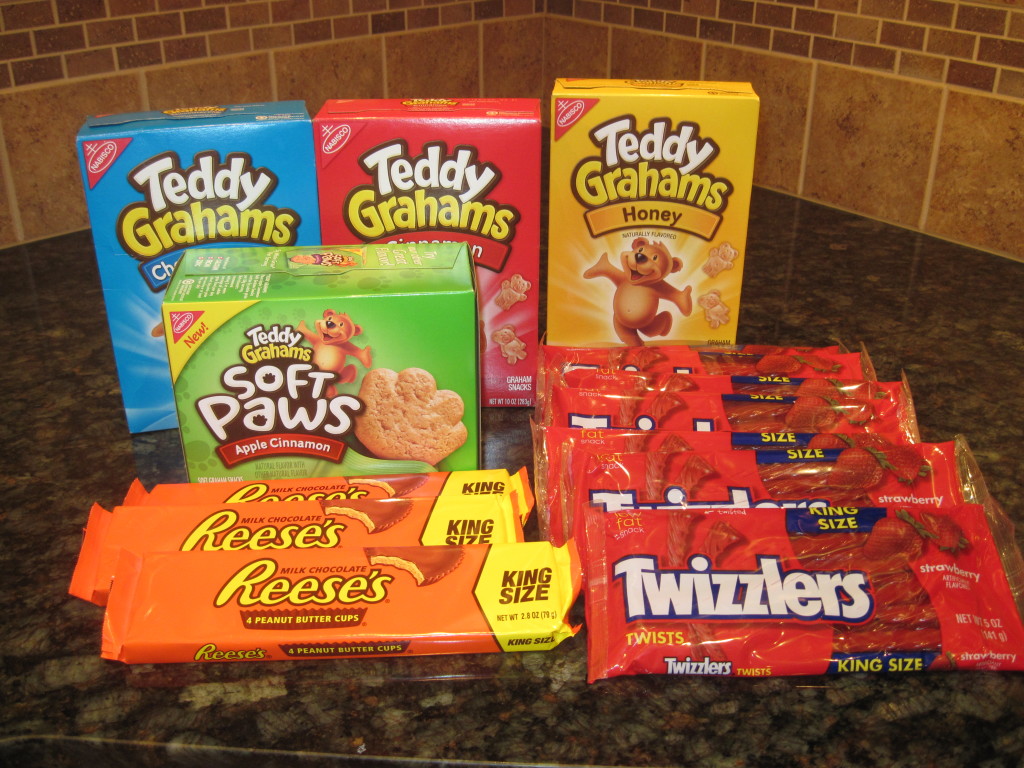 These are my purchases from Giant. Shelf price was $28.86, after sales and coupons I paid $20.50. From this purchase I recieved 600 gas points, so on $30 gallons of fuel this will be a savings of $18. The way I figure this was like paying only $2.50 for the items pictured.
The Teddy Graham's are part of the gas deals. Here is the deal on them:
Teddy Graham's $2.50 each
Part of the Buy 4 Earn 200 points
Buy 4
Use 2 $1/2 Teddy Graham Crackers printable
Pay $8.00
Receive 200 gas points or $6.00 on 30 gallons
Final price $0.50 each!