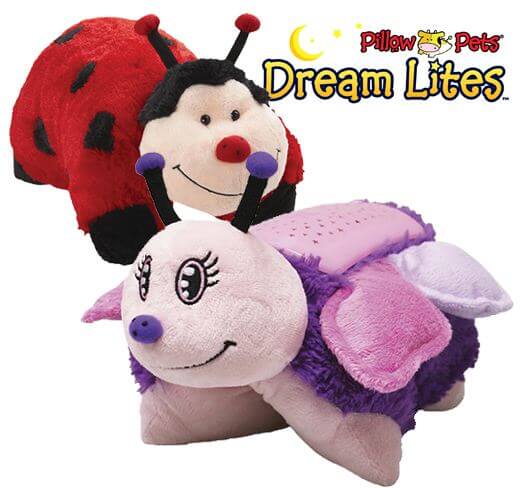 Yah! This deal has been extended giving you more time to get your order in.
Here is a *HOT* deal on Pillow Pets and Dream Lites. Pay only $19.99 +$4.99 shipping for your choice of a Pillow Pet and a Dream Lites. This is a great deal because the Dream Lites alone sell for around $30!
Bed time becomes fun time with this Dream Lites and Pillow Pets bundle.    The brightly colored Dream Lites glow  like a night light and project a starry sky on the ceiling and walls in amber, blue and green ensuring your child isn't stuck in the dark. Powered by battery the Dream Lites automatically shut-off after 20 minutes. 
Pillow Pets provide a soft cuddly companion for your child.  Release the Velcro strap on the bottom to instantly transform the toy into a plush pillow.  Constructed of high quality and ultra soft chenille, Pillow Pets provide a fun and colorful alternative to standard pillows.  
Check out the Dream Lites and Pillow Pets bundle here.