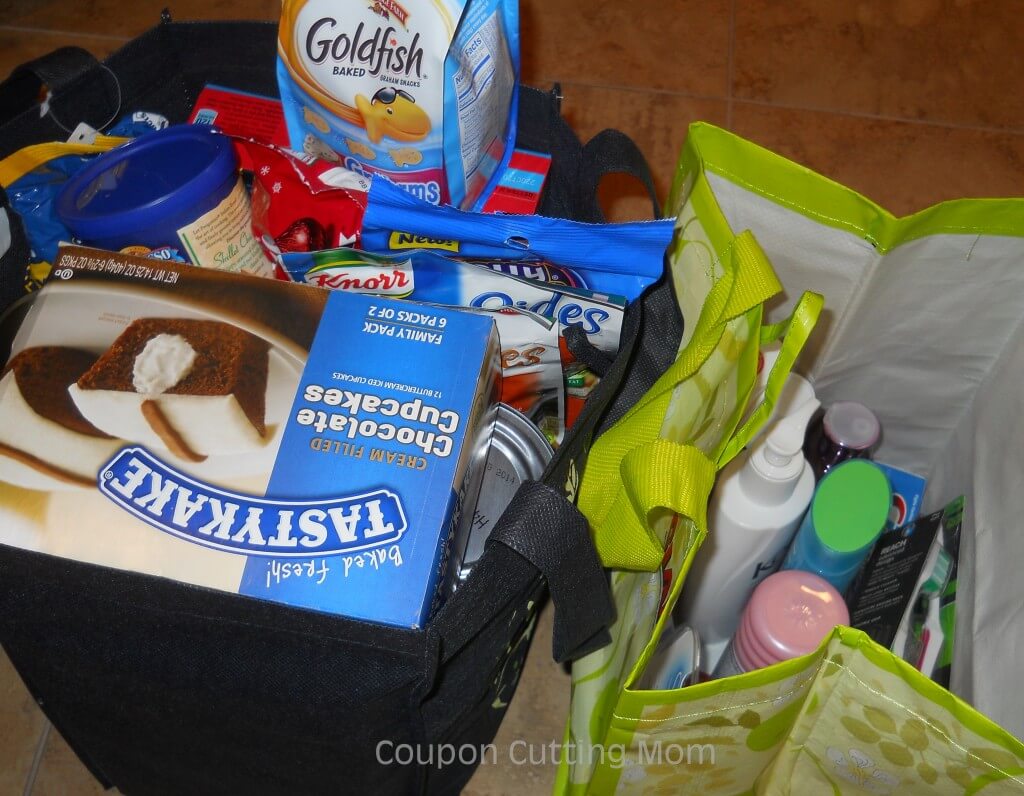 This was our 8th of our #26acts of kindness and I must say it was my favorite one so far. One of my friends recently told me about a single mom who struggles to make ends meet. So my family and I went through our pantry and health and beauty stash and filled two bags for this family. The fun part about this was we just dropped it off at her door one night and anonymously called her and told said there were groceries on her porch.
By using coupons the items in these bags cost me very little. That is why I like having a stockpile of things. It makes it very easy to pull things we have on hand and share with others. I did buy a few things like the Tastykakes and Goldfish but other than that I used things I already had here on hand.
I would love to be inspired by the ways you are showing random kindness to others. Please let me know about your acts by leaving a blog post comment, post it on my Facebook wall, or tweet it to me. Feel free to share pictures also.