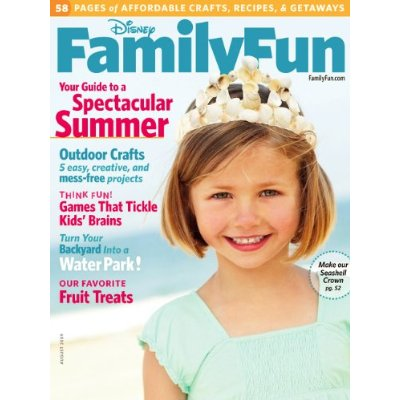 Update: Looks like Family Fun is no longer available but you can score American Baby magazine for free if you click on the Family Fun link.
This great freebie is still available. Sign up today to start your FREE subscription.
Enjoy 20 FREE issues of Family Fun Magazine. No strings attached, you'll never receive a bill.
FamilyFun is the magazine for parents with children ages three to twelve. This great magazine is an ideabook for all the exciting things families can do together. You will find lots of fun craft, vacation ideas, recipes, coupons and reviews on kid books, movies and much more!
Don't miss out on this great offer. If you already get this magazine consider signing a friend up so they can enjoy this magazine as well.