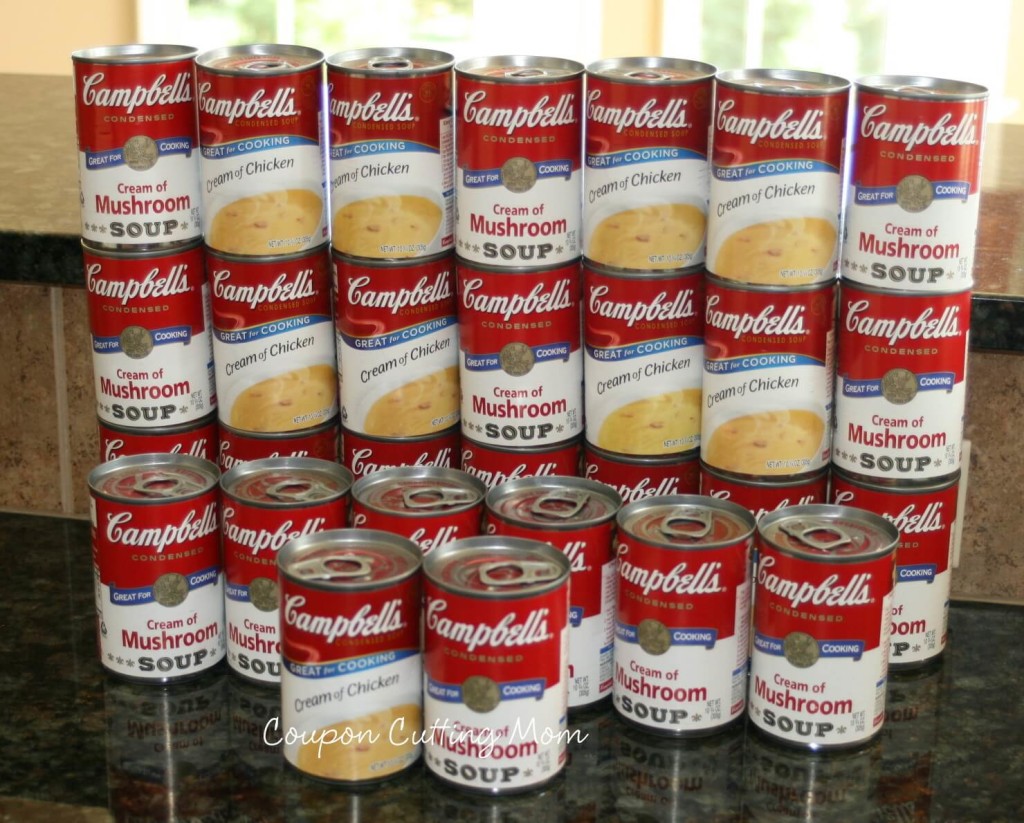 So many of my families' favorite dishes such as Chicken Spaghetti, Six Layer Casserole and Yummy Chicken Casserole all use cream soups. If you have purchased this soup recently, you know it isn't the cheapest item to purchase. I was super excited when I realized that with a deal Giant is running this week I could score Campbell's Cream Soups for only $0.36 a can!
These 28 cans of soup have a shelf price of $1.39 each making for a total of $38.92 but with this deal I paid only $0.36 a can making this a savings of $1.03 per can!! Now that is what I call some serious saving. Use this scenario to score a similar saving:
Buy 28 Campbell's Cream Soups $0.75 each
Use 5 $1/5 Campbell's Condensed Great For Cooking Soup printable
Use 1 $0.40/3 Campbell's Condensed Soups printable
– $5 Instant Savings when you buy $20 worth of participating products
Pay $10.20 or only $0.36 each!!
See all this week's Giant deals here and check this post for my Gas Rewards shopping trip.