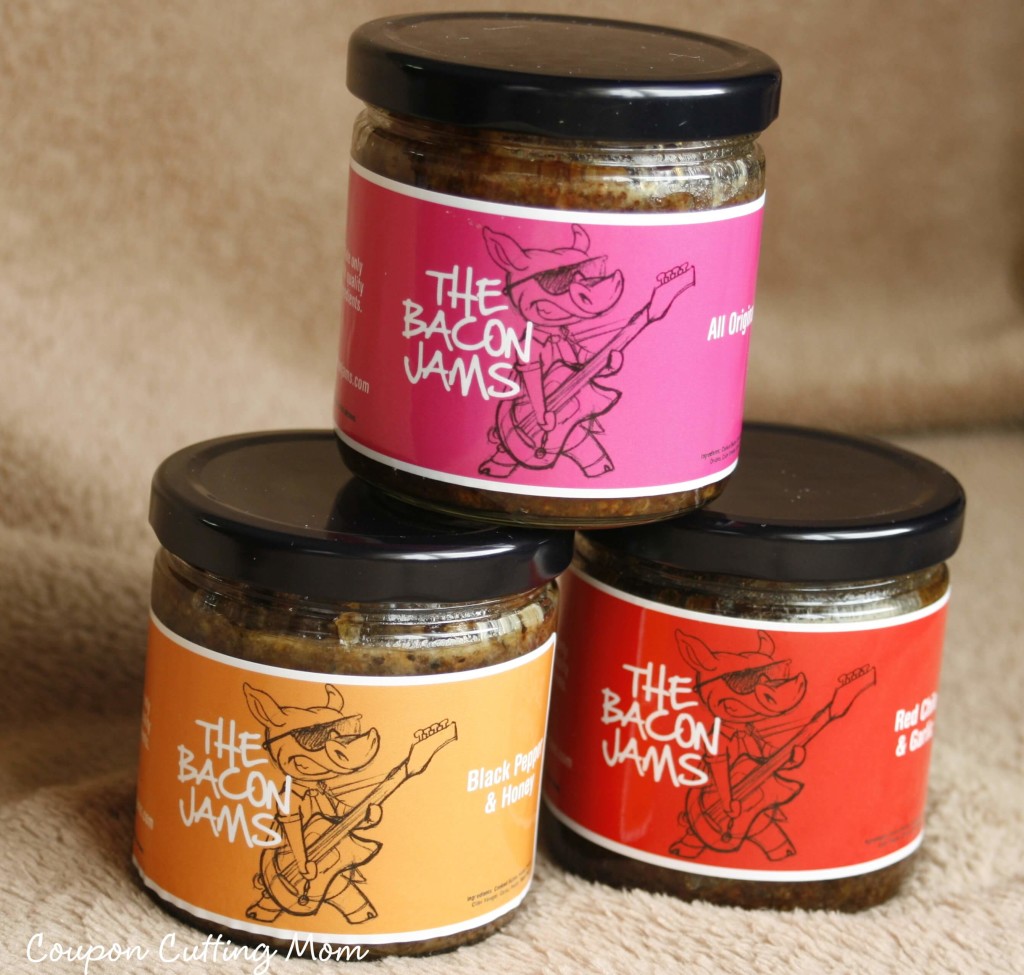 This spring our family attended the Philly Home Show and while browsing the displays, we came upon a stand by the name of The Bacon Jams. Instantly I was intrigued as I had never heard of bacon and jam together and I knew I wanted a taste of the samples they were handing out.
The Bacon Jams is a company local to the Philadelphia, PA area that specializes in spreadable bacon. I can hear some of you thinking and wondering what in the world is spreadable bacon and how do jam and bacon go together to make bacon jam. Let me tell you after one taste of this sweet, salty, bacony spread you will be hooked.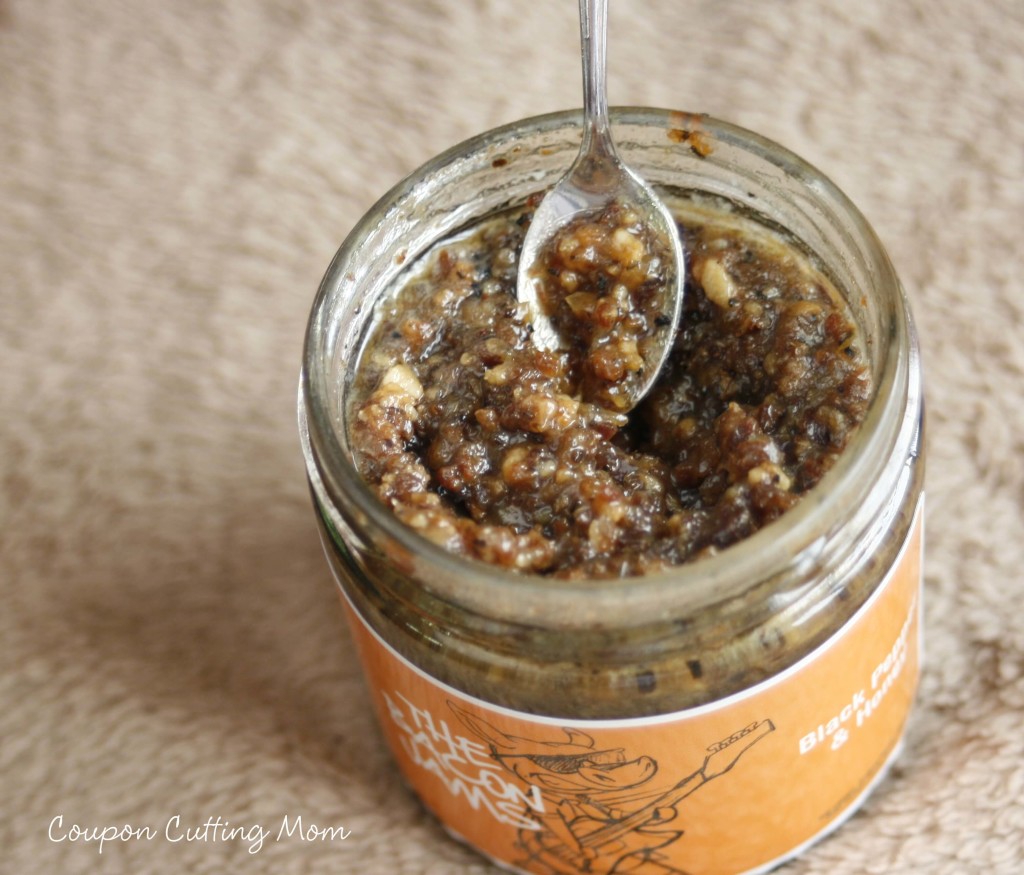 Each jar of bacon jam spreadable bacon from The Bacon Jams contains a delicious blend of bacon, brown sugar, onions, garlic, and apple cider vinegar cooked together to create the perfect tangy, savory and slightly sweet taste. Every 8 oz. jar contains a half pound of bacon giving you lots of bacon in every bite. I love how the bacon pieces in this jam are crispy and not soggy or limp.
Wondering how use The Bacon Jams spreadable bacon other than eating it straight out of the jar? Yes, I'll admit that is one way I ate it. Really though the ways to use bacon jam are endless. Spread this jam on toast or add it to your next egg sandwich, eat it with crackers and cheese for easy hors d'oeuvres, use as burger topping, in a grilled cheese sandwich, in place of bacon in a BLT sandwich, with mashed potatoes, on steak, with veggies of any kind, in mac and cheese, add it to your loaded baked potato…the list goes on and on. For a complete list of recipes and ideas using this product, visit the "Recipe" tab on The Bacon Jams site.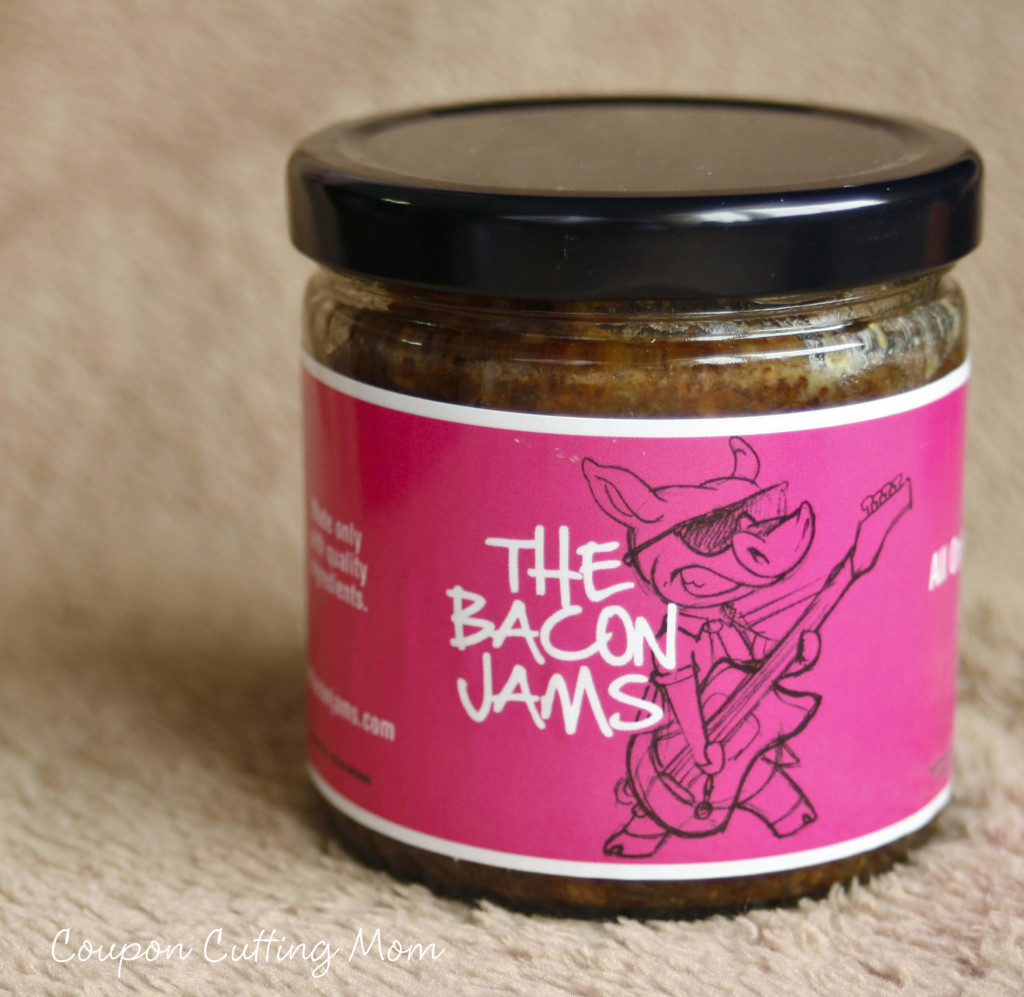 This spreadable bacon is available in All Original, Black Pepper & Honey, Red Chile & Garlic, and Chocolate Cherry. The All Original is the perfect sweet and tangy flavor for use in way imaginable. The Chile & Garlic jam packs a little heat making it the perfect addition to meats such as steak or pork.  I found the Black Pepper & Honey to have a nice blend of the both pepper and honey and it was the perfect addition to my favorite Best Bacon Bean recipe. Nothing like some crunchy green beans in a tangy bacon sauce!  I also used the Pepper & Honey Jam in potato salad for a yummy twist on a traditional dish.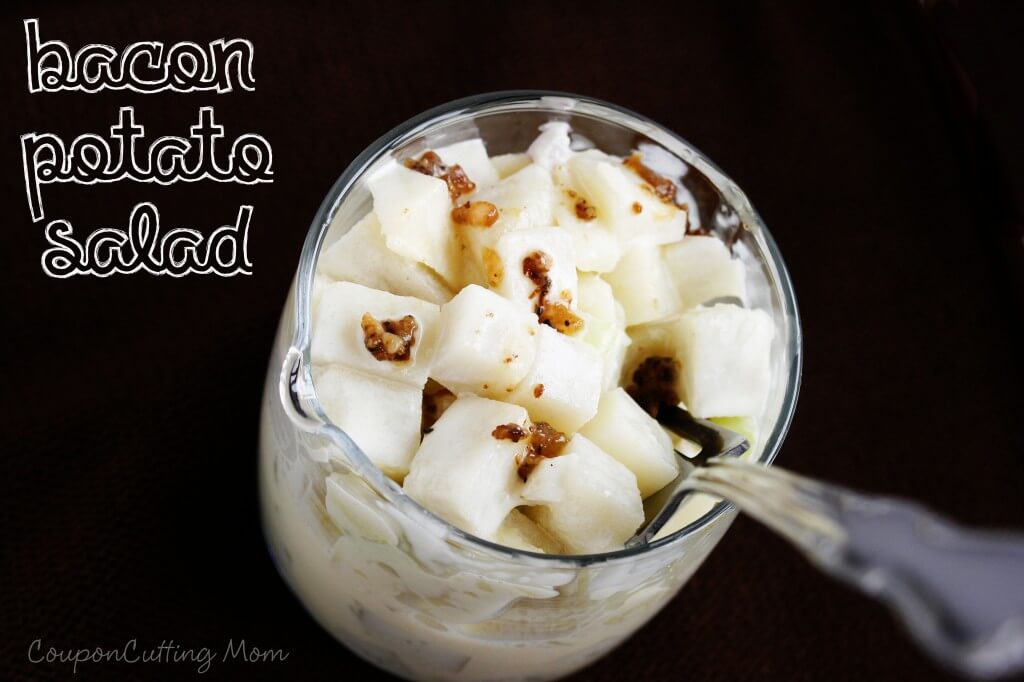 Bacon Potato Salad
Ingredients:
2 lbs. cooked potatoes, cubed or shredded
1 cup celery, chopped
1/2 cup onion, chopped
Dressing Ingredients:
1 1/2 cup Miracle Whip dressing
1 1/2 teaspoon yellow mustard
3/4 cup white sugar
1/2 cup The Bacon Jams bacon jam of your choice (I used the Pepper & Honey flavor)
2 teaspoon salt
1/8 cup white vinegar
1/4 cup milk
Instructions:
Combine potatoes, onion and celery in a large bowl. In a separate bowl mix the dressing ingredients until well combined. Pour dressing over potato mixture and refrigerate until serving.
If you think everything is better with bacon then you need to try any of the products available from The Bacon Jams. All of their items can be shipped anywhere in the United States making this the easy and perfect way to treat yourself or easily ship a gift to any bacon loving friends or family members. Be sure to follow The Bacon Jams on Facebook, Twitter, Pinterest to stay up to date on new products, promotions, giveaways and more.
Thanks to The Bacon Jams for generously offering FIVE (5) Coupon Cutting Mom readers a jar of the yummy spreadable bacon! This giveaway is open to US residents ages 18+ and ends at 12 midnight ET on March 25, 2014.
On the Giveaway Tool form below, simply complete as many entries as you would like. Please note that ALL entries are validated prior to winner selection, so do make sure that you fully complete each entry.
Good Luck!
Coupon Cutting Mom received one or more of the products mentioned above free for evaluation purposes. Regardless, all opinions expressed are still 100% my own.