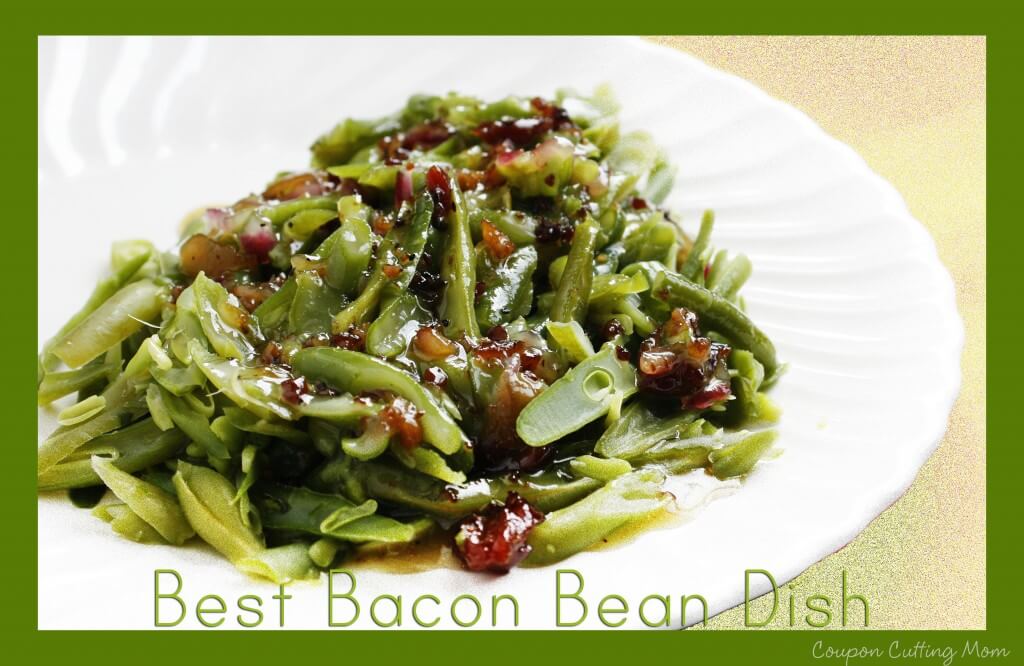 When you toss green beans with bacon and a vinegar dressing you end up with a very tasty side dish that will quickly become a family favorite. Really how could any vegetable recipe not be scrumptious when it starts out by frying up some bacon?
My sister in law gave me this Bacon Bean recipe years ago and is one I make often. Served with a meat and potato it is a dish that is easy enough to make for any week night dinner but also elegant enough for any holiday meal.
I love that you can use fresh, frozen or canned green beans in this recipe. Whatever kind of beans you have on hand will work. So without any further ado here is my favorite bean dish recipe.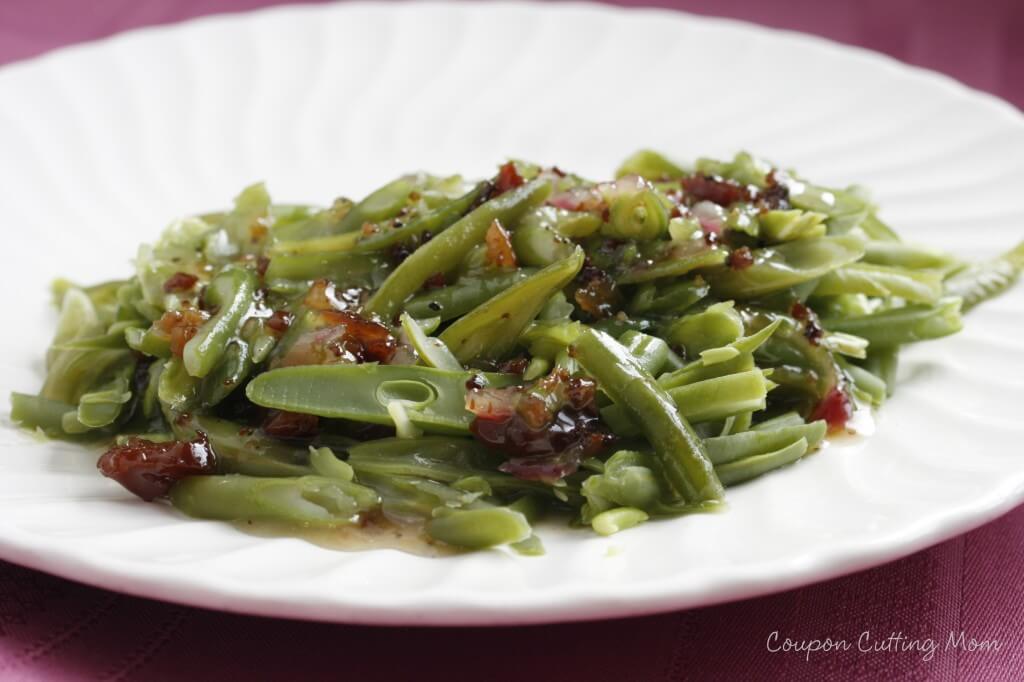 Best Bacon Bean Dish
16 oz. French style green beans frozen or fresh
9 strips of bacon
1 diced onion
Dressing Ingredients:
1 Tablespoon flour
1/2 cup white sugar
2 Tablespoon white vinegar
1/2 teaspoon salt
1/4 teaspoon yellow mustard
Directions:
Cook beans until desired tenderness. While beans are cooking, fry bacon in in a large frying pan. When bacon strips are crispy remove from pan and sauté diced onion in bacon grease. After the onions are sautéed, crumble the bacon and mix with the onions. Set aside.
Combine all dressing ingredients and cook 2 -4 minutes over medium heat until thickened. Be sure to keep stirring while mixture is cooking to prevent any sticking and burning.
When sauce is thickened, add the onion/bacon mixture and pour over the cooked green beans. Serve and enjoy!