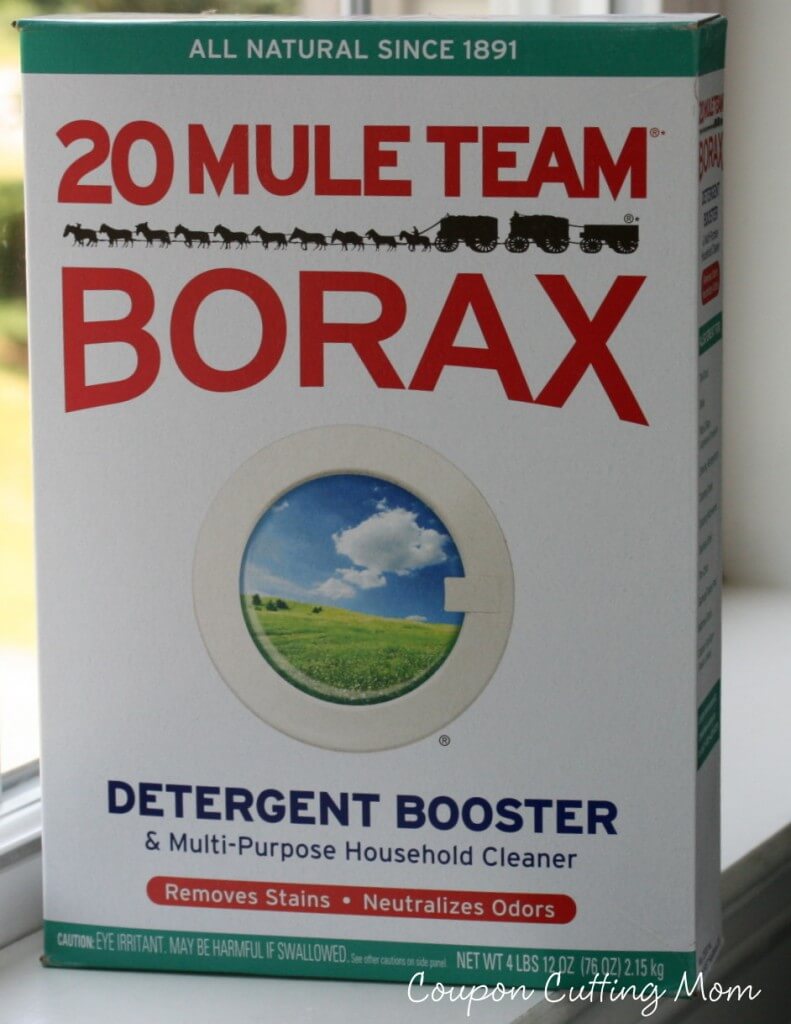 Thanks to Purex Insiders, I was recently sent a box of 20 Mule Team Borax to try and review. Now if you are like me when you think of Borax you think of something found in the laundry aisle at the store. And because it is found in the laundry aisle that means it is for laundry use, right? Let me tell you I found out that Borax has so many, many more uses than just in the laundry. In fact we even found a use that entertained my kids for hours.
But before I tell you about all the great uses we found for Borax, let me share a few interesting facts with you.
20 Mule Team Borax is 100% natural mineral from the earth. Once removed from the ground it is washed, dried, and boxed for consumers.
Absolutely nothing is added. No phosphates, chlorine, or other additive chemicals.
20 Mule Team Borax naturally softens hard water and maximizes the cleaning power.
20 Mule Team Borax comes from California where one of the world's largest deposits was discovered in 1913.
I think that is pretty cool that Borax is 100% a natural mineral with nothing else added. So definitely no bad chemicals in this product which makes me feel 110% good about using this product throughout my home.
I have used Borax before in my homemade laundry soap and also in a batch of homemade dishwasher detergent. I really liked the laundry soap but wasn't impressed with the dishwasher detergent. Before receiving my box from PurexInsiders that was all I had ever used borax for but that all changed very quickly and now it will be an item I want to always have on hand.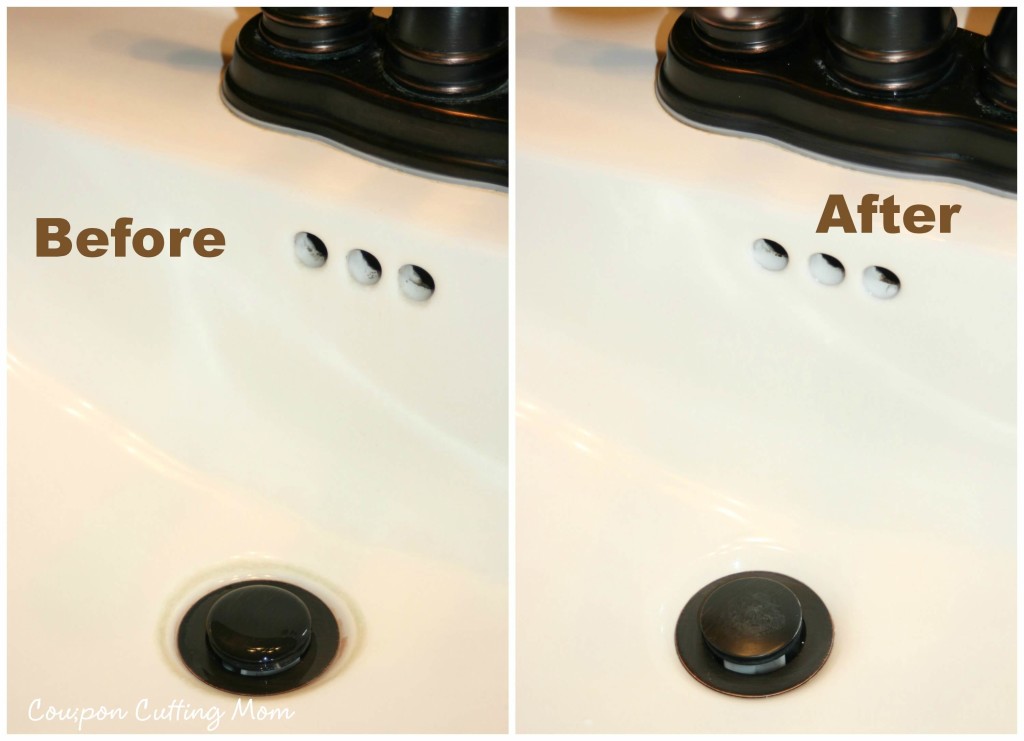 This picture is of the porcelain sink bowl in our bathroom. For a long time it had that nasty dirty looking ring around the drain and regardless of what I tried I couldn't get it off. I think it was a hard water stain so I decided to try Borax on it and presto it took it off instantly. I just sprinkled some of the Borax powder on it and rubbed it around with my cleaning sponge and the stain was gone! That put me on a mission to see how many other uses I could find for this awesome product.
I also started adding 1/2 cup to every load of laundry in addition to the regular detergent I'm using. Not only did this help to soften the water but I found that the it helped to deodorize and freshen the clothing and also removed stains.
Borax can also be added to your dishwasher to boost cleaning power and also reduce spots and film from glasses and dishes. You can also freshen your garbage disposal with Borax by adding a few tablespoons of the powder and then flushing with water. If you have tough stains on your carpet, sponge a mixture of Borax and water on the spot and use as a carpet cleaner. Borax can also be used to wash baby clothes, clean toilet bowls, clean the kitchen, clean grout, clean outdoor furniture and the list just goes on and on.
The other night I was frying chicken and somehow ended up with grease spots all over the stove and grease isn't the easiest thing to clean up. I decided to try Borax and it made cleaning the stove a breeze. I just used a wet sponge and sprinkled Borax on it and then washed the stove down. I don't know how well it shows up in the picture above but it was effortless to clean and I was left with a shiny stove with out any grease streaks.
And now for the use that my kids thought was the best – Homemade Flubber! Use this is super easy recipe to make your own batch of Flubber. I can promise you it will entertain your kids for hours as it can be stretched, squished, squashed, shaped and much more.
Homemade Flubber
3/4 cup cold water
1 cup Elmer's glue
liquid food coloring
1/2 cup hot water
1 teaspoon 20 Mule Team Borax
In a bowl mix together the cold water, glue, and food coloring. In a separate bowl mix together the hot water and borax until completely dissolved. Slowly combine the glue mixture and borax mixture. Mix well and pour off any excess water. And your Flubber is ready to play with. When the kids are finished playing with it store in an airtight container and this Flubber will stay moist until they are ready to play with it again.
Caution around small kids be extra careful they are not trying to eat this Flubber as Borax is not to be ingested or gotten in the eyes.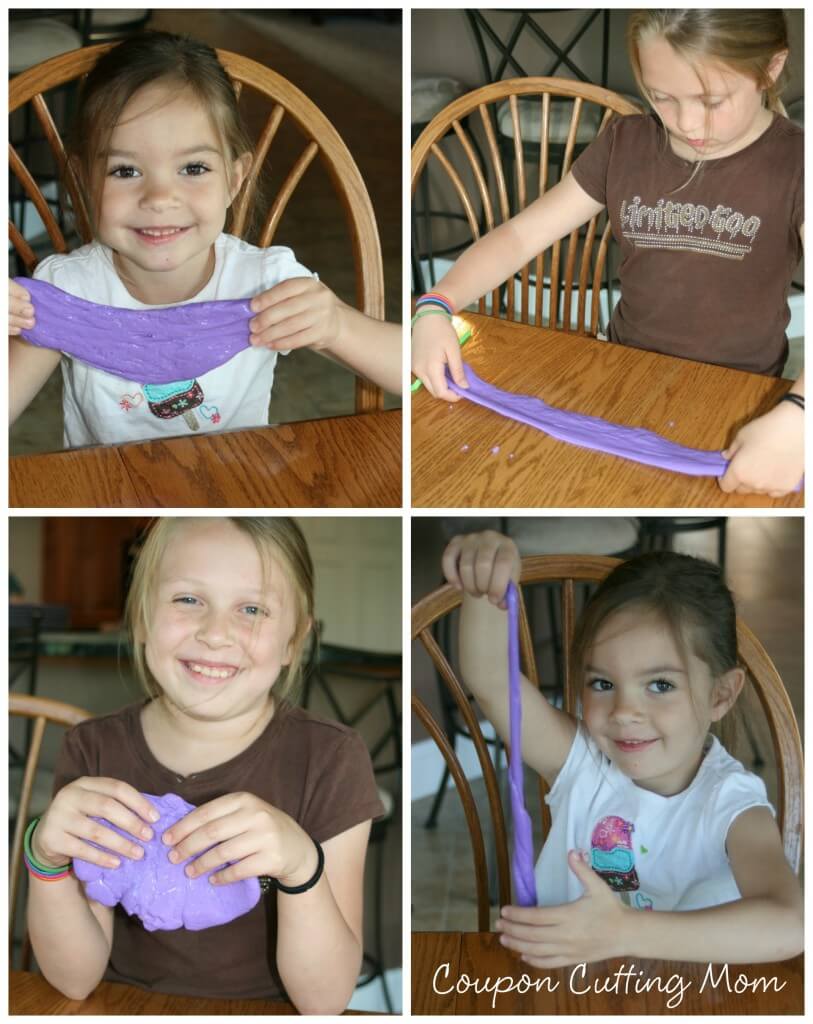 Are you ready to get your own box of 20 Mule Team Borax and see how many uses you can find for it? Enter to win one of the two coupons I'm giving away for a FREE box of 20 Mule Team Borax. This giveaway is open to US residents only and will end on July 2, 2013.
How do you enter to win?
On the Giveaway Tool form below, simply complete as many entries as you would like. Please note that ALL entries are validated prior to winner selection, so do make sure that you fully complete each entry.
Good Luck!
Coupon Cutting Mom received one or more of the products mentioned above free for evaluation purposes. Regardless, all opinions expressed are still 100% my own.