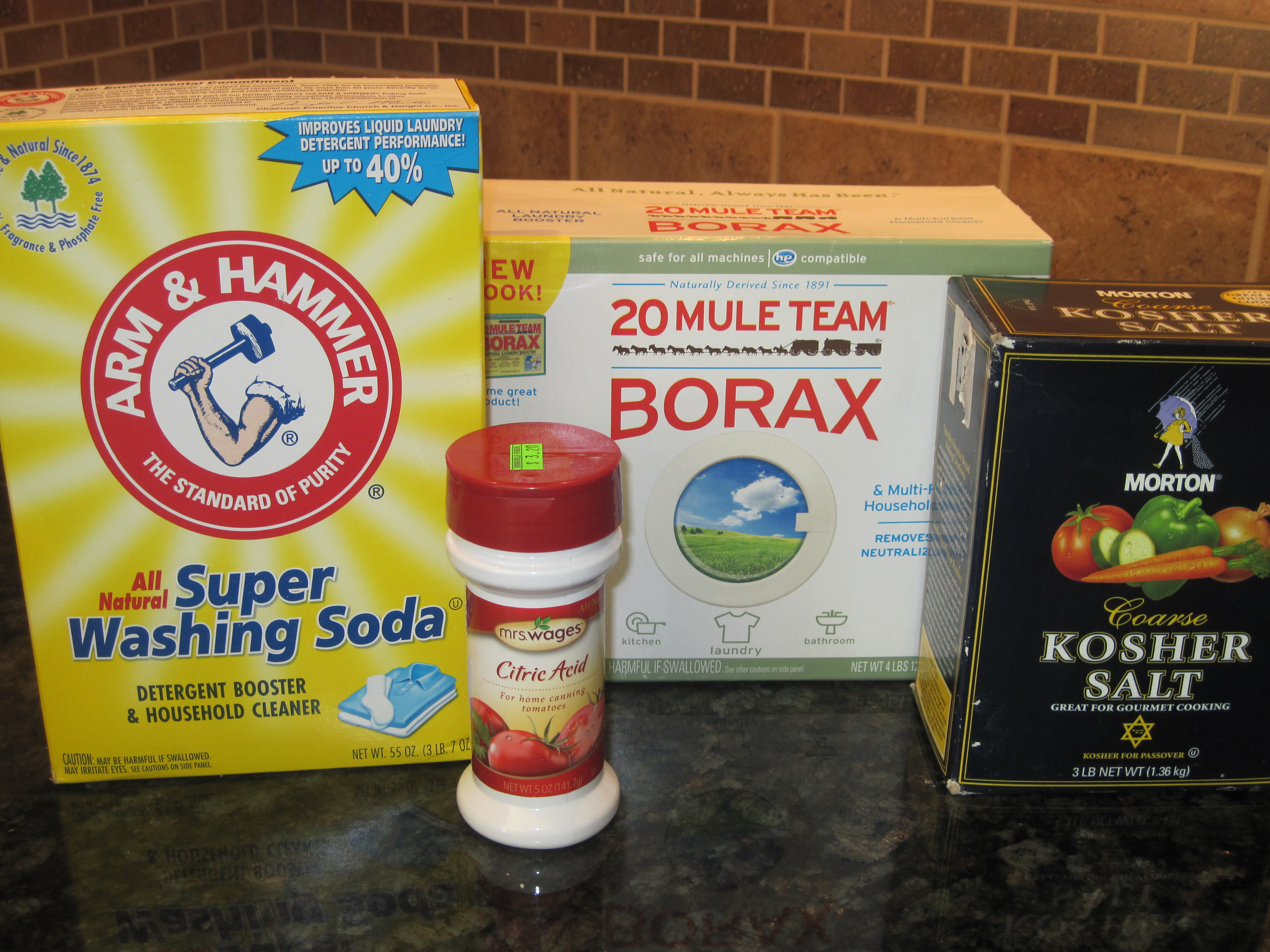 Today I tried my hand at mixing up a batch of dishwasher detergent. I liked the idea that I only needed to buy one ingredient for this recipe, the other items I had on hand, some of them from my homemade laundry detergent items.
I have heard many different reviews on the homemade dishwasher detergent, as well as seeing quiet a few recipes but decided to give it a try, the worst that could happen is that I won't like it. I'm really hoping I don't run into the problem of cloudy glassware, as that is one of the complaints I heard about the homemade soap.
I used the soap on a load of dirty dishes this morning and they came out looking great. I know I will need use the homemade soap longer though to get a real feel of how it works. I'll post again in a few weeks letting you know my thoughts after using it for awhile.
I figured out that it costs me $0.07 a load with this soap. Right now on Amazon you can buy Cascade ActionPacs for $0.17 a load. Using Amazons price verses making it myself I would be saving $0.10 a load. I run the dishwasher once a day, so in one month I would have saved $3.00 and in one year I would have saved $36. Now that isn't a huge savings but after awhile it will add up to a nice little savings, granted of course it continues to get my dishes clean and shiny.
I added vinegar in the rinse aid cup instead of Jet Dry rinse aid. I didn't notice any vinegar smell or taste on the dishes, so I think I will continue using this as well.

Homemade Dishwasher Detergent
Ingredients
½ cup Arm and Hammer Super Washing Soda
½ cup Borax
¼ cup Citric Acid
¼ cup salt
Instructions
Mix all ingredients together and store in a sealed, dry container. Use 1 Tablespoon per dishwasher load.
I wasn't familiar with Citric Acid, but found some a bulk food type store. You could also purchase it on Amazon. A
4 oz. bottle sells for $3.25
, which is almost the same price I paid.
Do you make your own dishwasher soap? If so I would love to hear your recipe and results.