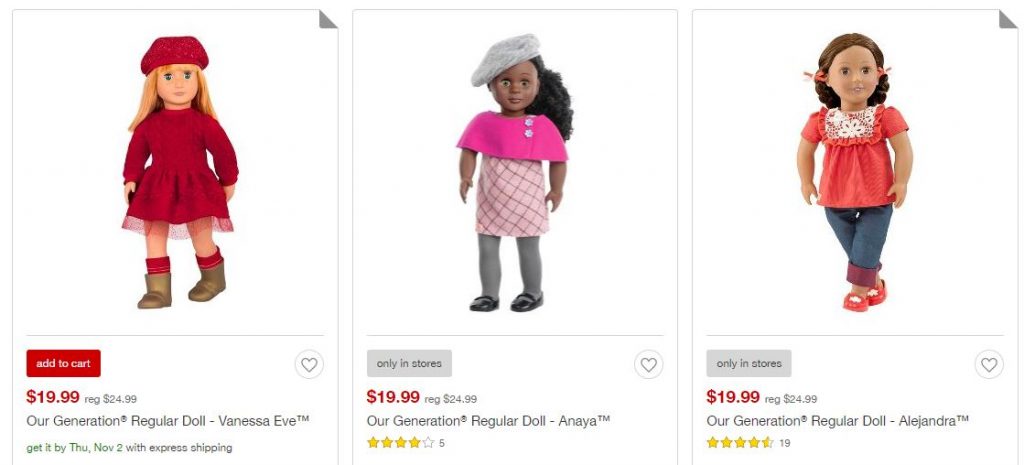 18″ Our Generation Dolls ONLY $14.99 (Reg. Price $24.99)
Do you know of anyone who has an 18″ doll on their wishlist? If you do, then here is a deal for you – Our Generation dolls for as low as $14.99 (reg. $24.99)! Text TOY to 827438 to receive your code that will save you 25% off a Top Toy of the Season Mobile Coupon and bring the doll price down to ONLY $14.99!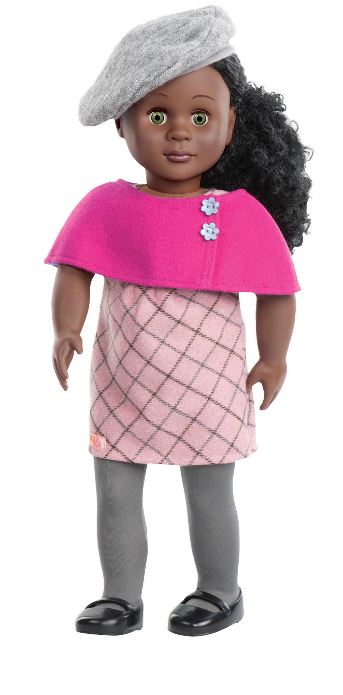 My daughter loves her Our Generation doll. Our Anya has been played with a lot, and she is still in excellent condition today. I hate dolls that get ratty hair, and one thing that I really like about Our Generation doll is how her hair is staying in great shape. You can read all about my daughter's doll
HERE
.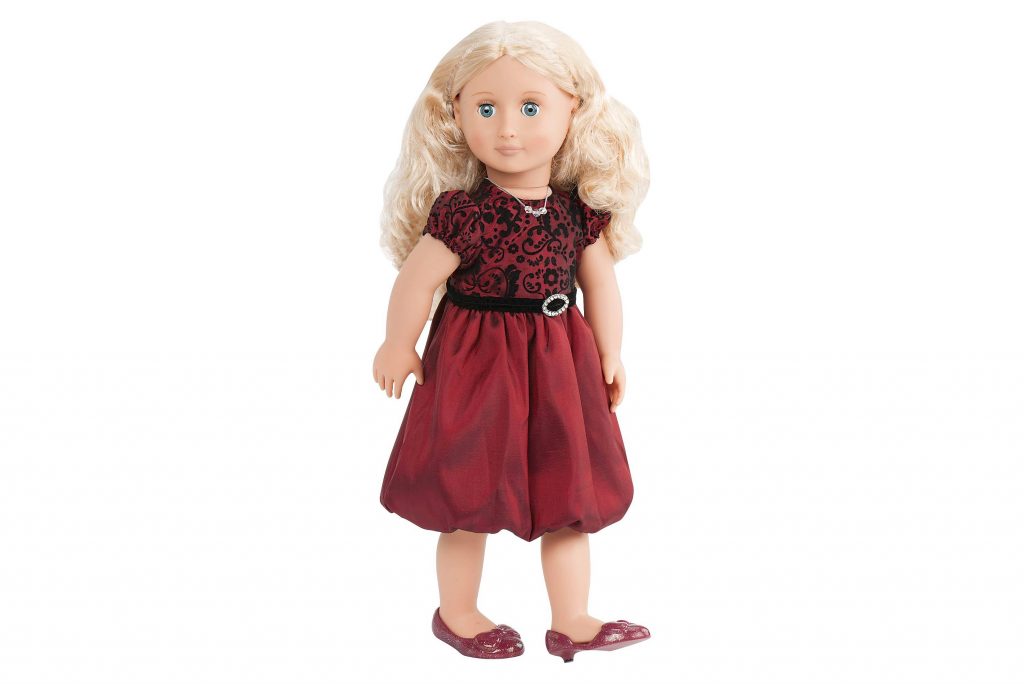 Head over
HERE
to shop Target's great line of Our Generation dolls and remember to text TOY to 827438 to save 25% off your doll purchase.