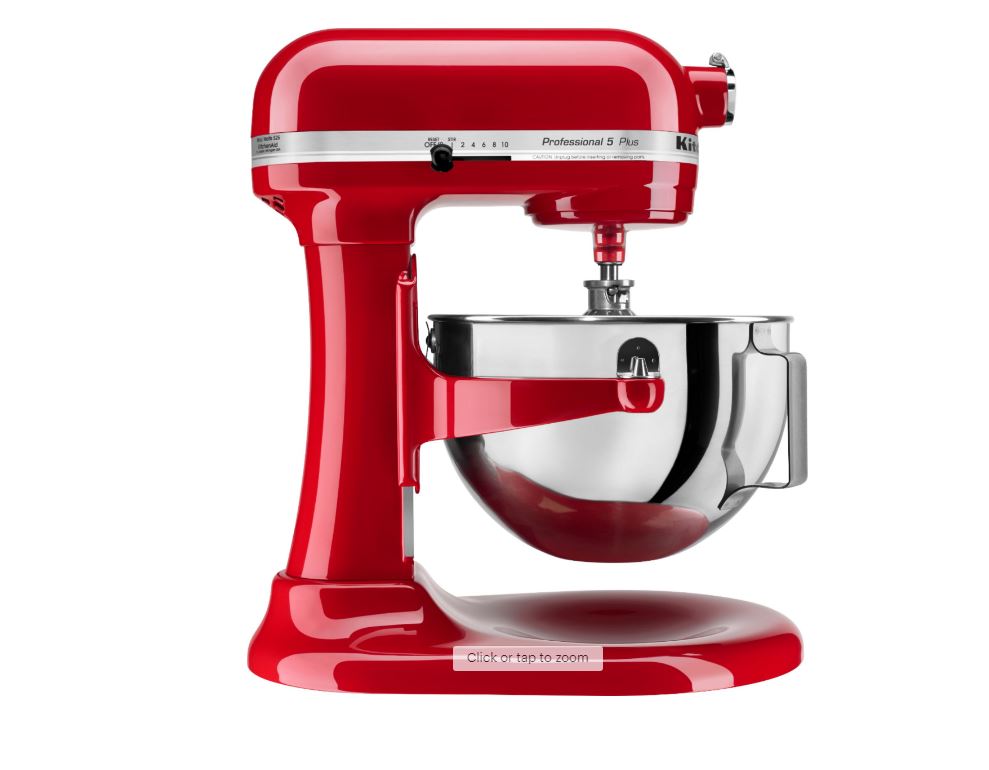 KitchenAid Professional 500 5 Quart Stand Mixer ONLY $199.99 (Reg. Price $499.99)
Here is a HOT deal on the KitchenAid Professional 5 Qt. Stand Mixer. Best Buy started their Black Friday sales early, and this KitchenAid mixer is at a phenomenal price – just $199.99 (reg. price $499.99) and shipping is free! My KitchenAid mixer is one of my favorite kitchen items as I use it for everything from mixing up cakes to grinding cranberries for my Thanksgiving Cranberry Salad. Did I mention that this is a fantastic deal, and if you are in the market for a KitchenAid Mixer, don't miss your chance to buy one today!
Prepare homemade recipes with this KitchenAid Professional 500 Series stand mixer. It has 10 speed levels for accurate whipping and mixing of smooth batters and doughs, and the 5-quart stainless steel wide-mouth bowl's lift design provides enhanced stability. Attach a grinder, pasta maker or ice cream maker to this KitchenAid Professional 5 Plus stand mixer for culinary versatility.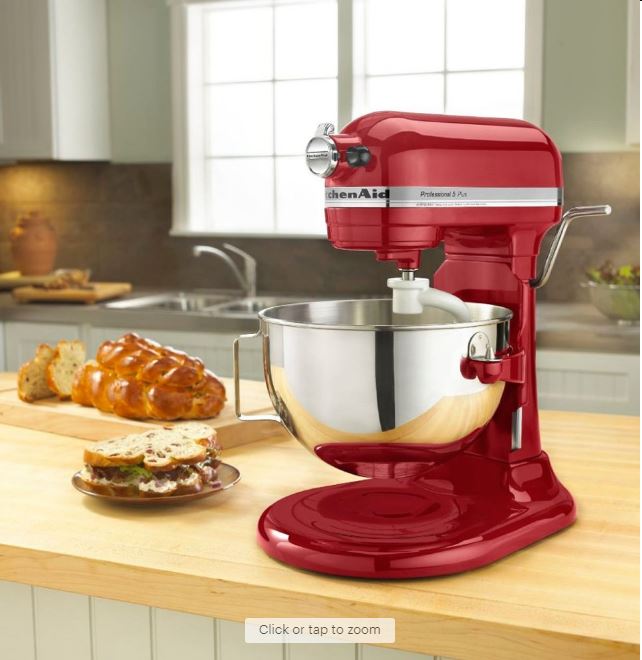 KitchenAid Professional Product Features:
Bowl-lift design provides sturdy bowl support for stability when mixing heavy ingredients or large batches. The lever smoothly raises the mixing bowl into the position for efficient beater-to-bowl contact.
10-speed control offers a variety of mixing options from a slow stir to a very fast whip, this mixer has different speed levels to suit multiple culinary needs.
5-quart stainless steel bowl with handle mixes up to nine dozen cookies or four loaves of bread.
Dishwasher-safe bowl, flat beater and dough hook ensure easy cleaning.
Power hub fits over 10 optional attachments (not included). Diversify your cooking and baking options by adding attachments to make everything from fresh pasta to burgers, vegetarian noodles, ice cream and more (attachments are sold separately).
67 touchpoints around the mixer bowl help achieve great mixing results.
What's Included:
Flat beater
KitchenAid KV25G0X Professional 500 Series Stand Mixer
Owner's manual
Powerknead spiral dough hook
Stainless steel wire whip

Get your KitchenAid Professional 500 5 Quart Stand Mixer today while it is at this low price!