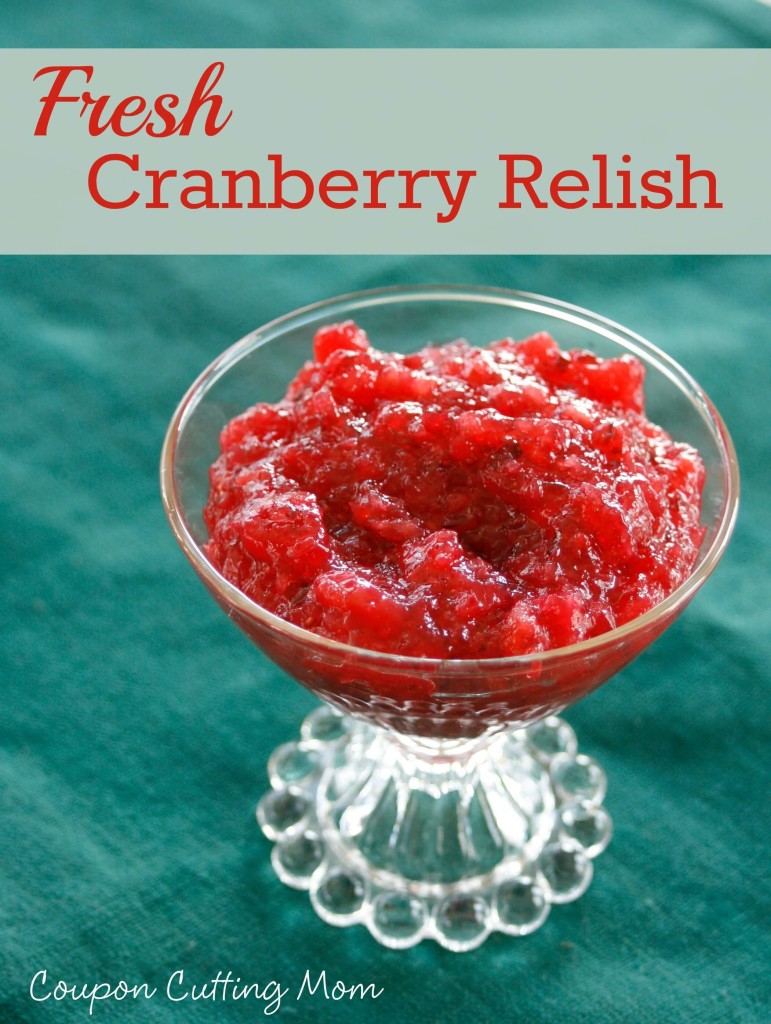 Fresh Cranberry Relish Recipe
Cranberries are the perfect for complimenting any ham, turkey or chicken dinner. I have fond childhood memories of my mom serving this Cranberry Relish at Thanksgiving and Christmas dinners. I now make this same cranberry recipe for my family.
This recipe uses easy ingredients and is not complicated to make. The tart cranberries, sweet apples, and juicy pineapples all combine to make the perfect relish.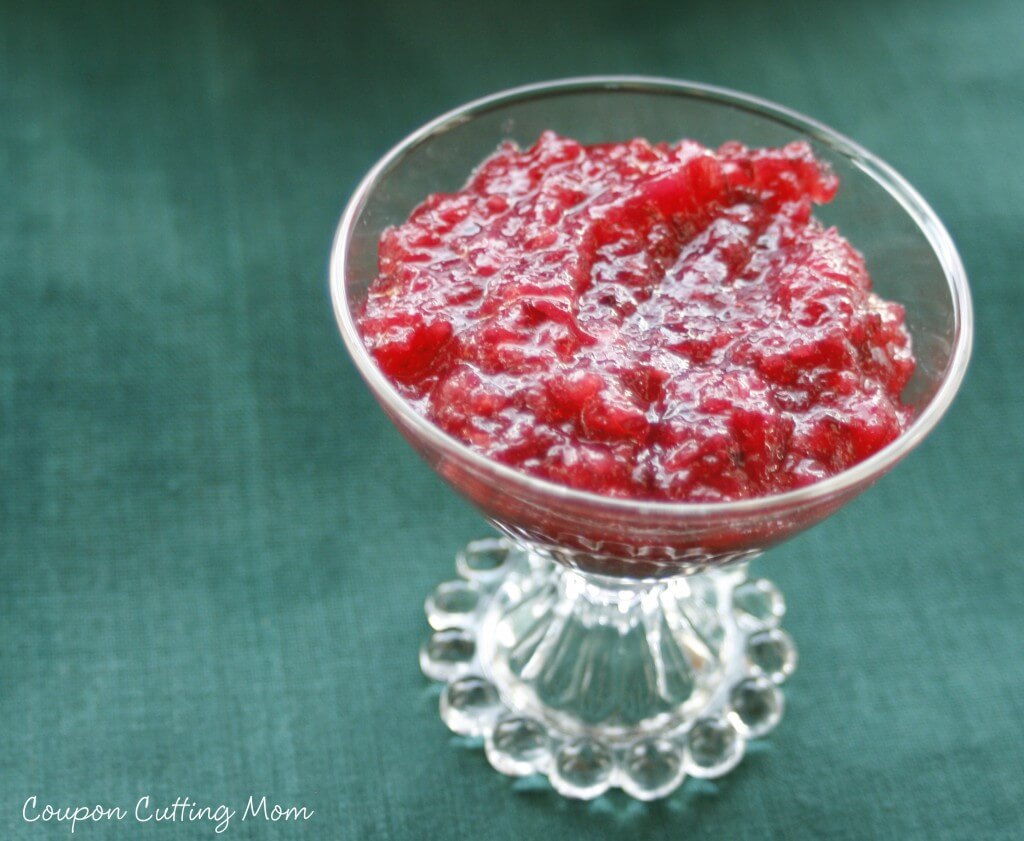 Cranberry Salad
½ pound whole cranberries
3 apples
1 cup sugar
½ cup crushed pineapples
1 package 3 ounce strawberry Jell-O
1 cup boiling water
½  cup cold water
Wash and grind cranberries. Peel and core apples and chop very fine. I use my Kitchen Aid grinder attachment and grind both the cranberries and apples. Add pineapples and sugar. Dissolve Jell-O in boiling water. Add cold water and mix with cranberry mixture. Refrigerate. Serves 10.