This is a sponsored post written by me on behalf of Just Between Friends of Reading. All opinions are my own.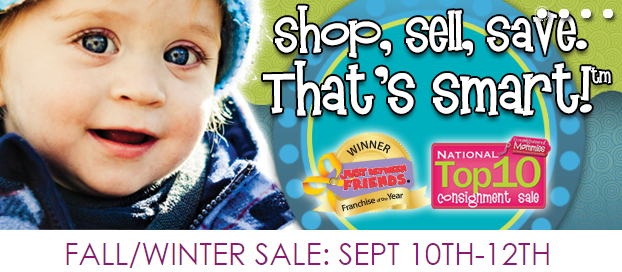 I was busy shopping at my favorite kids consignment sale this morning. Have I mentioned before how much I love to shop at the
Just Between Friends Reading
consignment sale? This sale is being held at The Body Zone in Reading, PA and opens to the public Thursday, September 10. With over 900 consigners, parents will be sure to find anything they could need for their families. This sale includes an amazing line up of baby gear, clothes, shoes, maternity wear, toys, crafts, books, sports equipment and anything and everything else related to babies and kids. And did I mention the great prices?!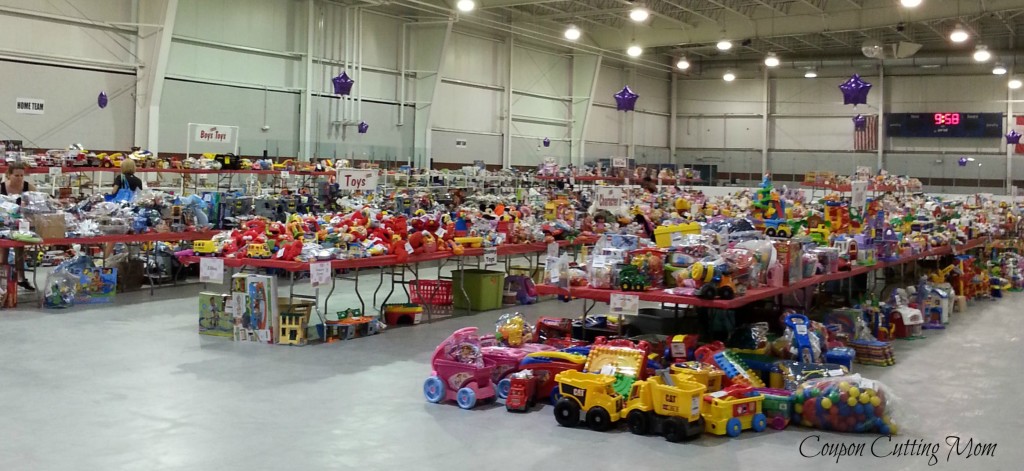 You will enjoy a very efficient shopping experience as everything is super organized, well-labeled and grouped together by like categories. Instead of all of the items in on large room, you will find things spread out – for example, all boys clothing is on the turf field, all toys are in the ice rink area and so forth. Be sure to pick up a map at the front entrance, so you are sure to find and shop all areas of the sale. Another feature that I totally love about this sale is the Hold area. When your arms and bags are too full to continue shopping, just stop over at this area, and they will hold all the items you are planning to purchase until you are ready to check out.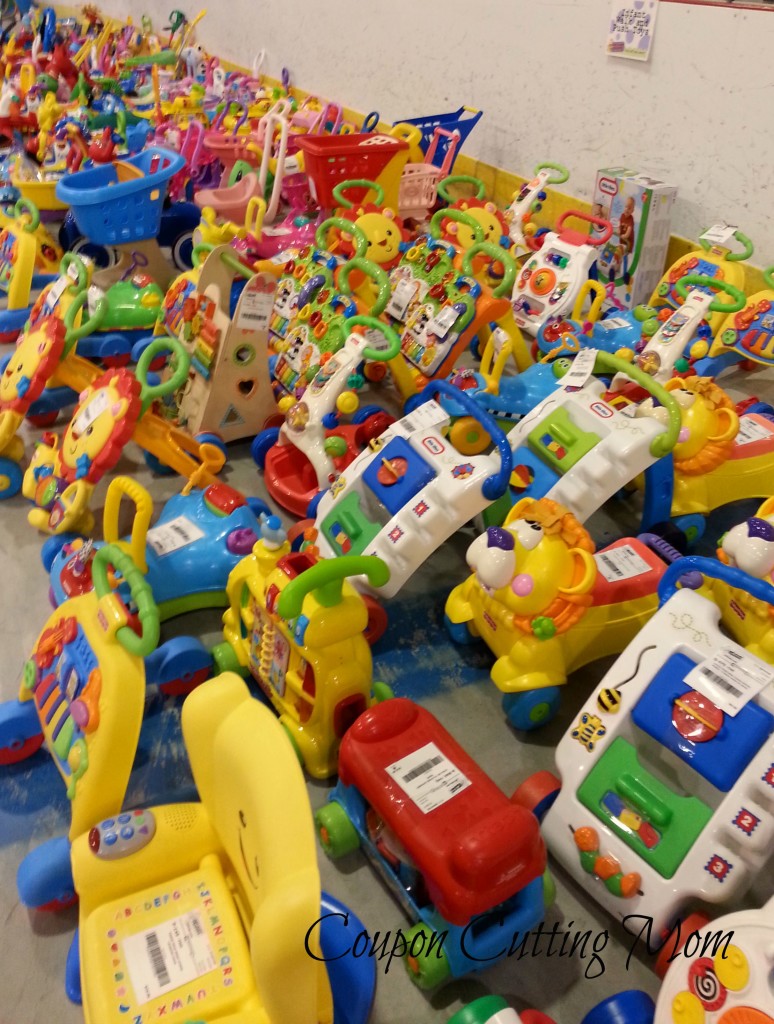 Remember how I said if it is something you need for your kiddos you will find it at this sale. Just look at the push toys in the above picture. A sea of toys for your toddler all at prices that beat retail pricing any day!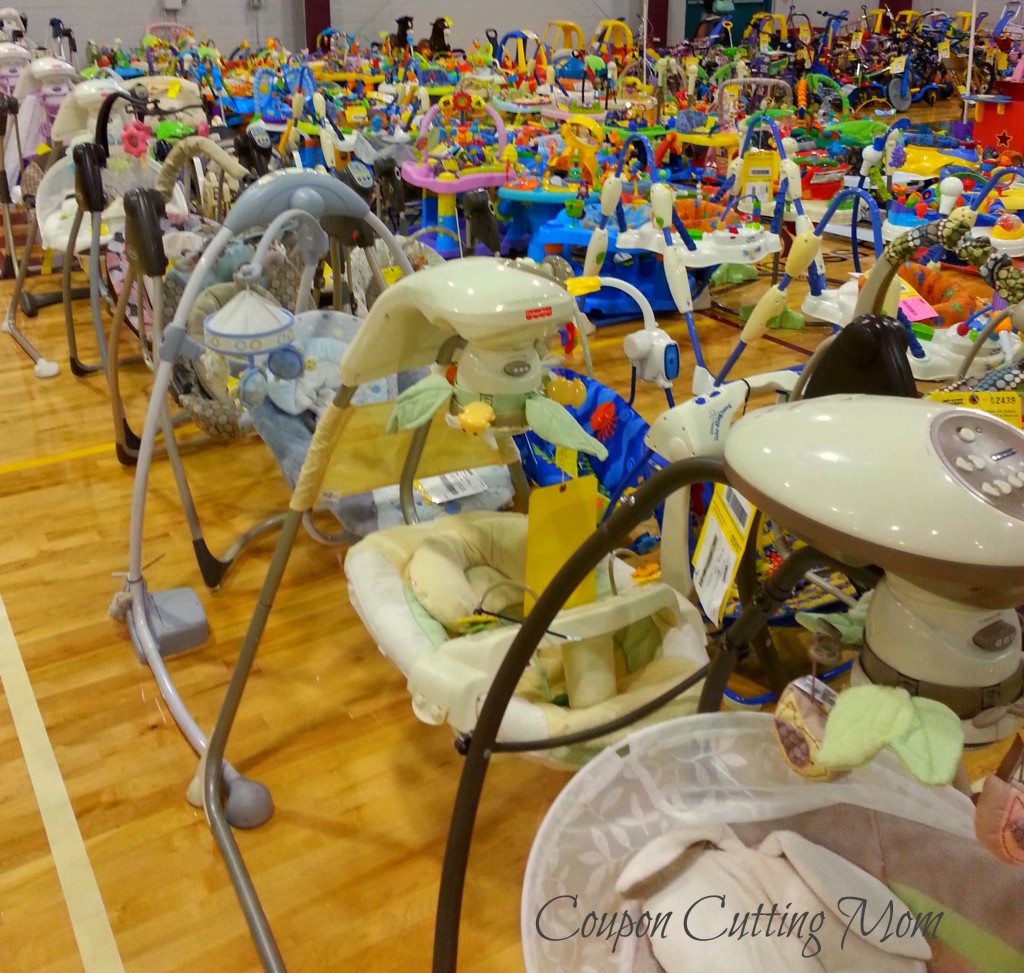 When my girls were babies, swings like the ones pictured above became a real lifesaver for me. Babies use big-ticket items such as high chairs, bassinets, strollers, car seats and more for such a short time and it is very nice to be able to buy these things at bargain prices when you shop at Just Between Friends.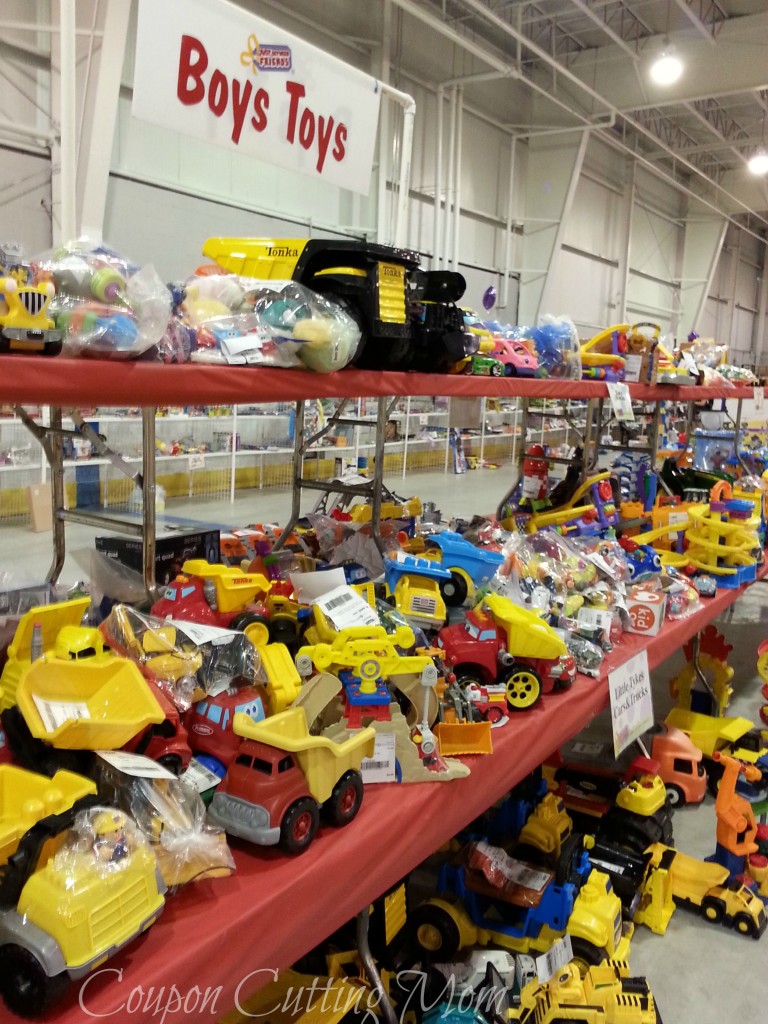 Check out all these toys. There are toys as far as one can see. Seriously this sale contains an incredible amount of toys, and the prices are unbeatable too. I met one of my mom friends while I was shopping this morning. She has five kiddos, and almost all of them have birthdays between now and Christmas. Do you want to take a guess at what she was shopping for? You guessed it; she was shopping for birthday and Christmas gifts, and she found some fantastic buys. She is going to have some very excited kids when they open their presents and mom and dad will feel great knowing they planned ahead and didn't spend an arm and a leg to get the gifts!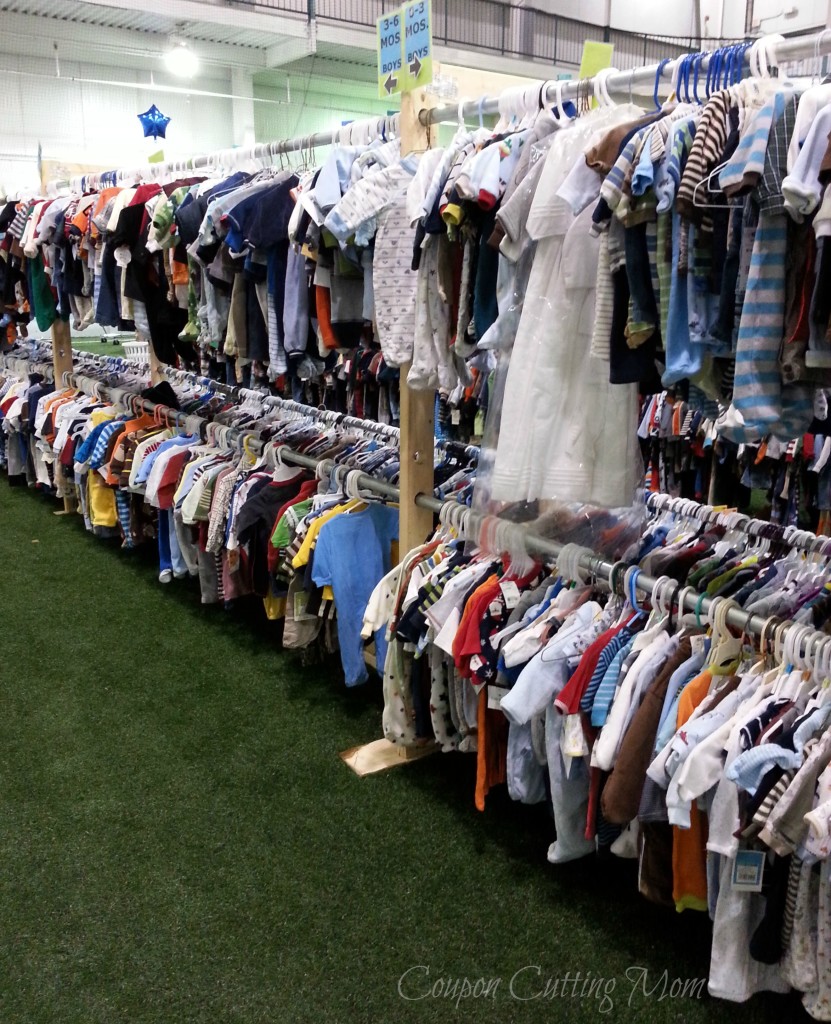 And moving on to the biggest part of this sale –
the clothing
. The picture above is just one tiny part of one of the many aisles of clothes at this sale. Seriously the amount of clothing you will find at this sale is mindboggling. All clothes are sorted by gender and size to make for easier shopping.

My shopping list for today didn't include much in the line of clothing as my kiddos are basically ready for the upcoming colder weather. I did find a lightweight hooded jacket for $4 that my daughter will be glad for on chilly fall mornings. When I saw the brand new pair of US Polo sneakers for only $8, I purchased them as well. Score for my wallet and her feet!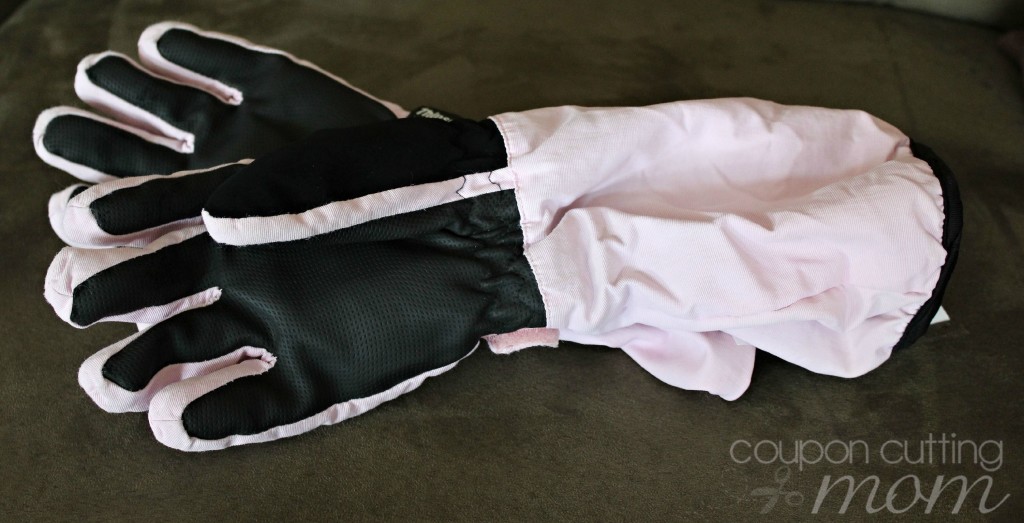 I remembered that last winter at the end of the season my daughter's gloves had a big hole. Check out this unique pair of waterproof gloves I found today. Gloves with a long cuff like this – how perfect for keeping the snow from getting between the coat and gloves. I realized $2 was a great buy when I saw this
current price on Amazon
.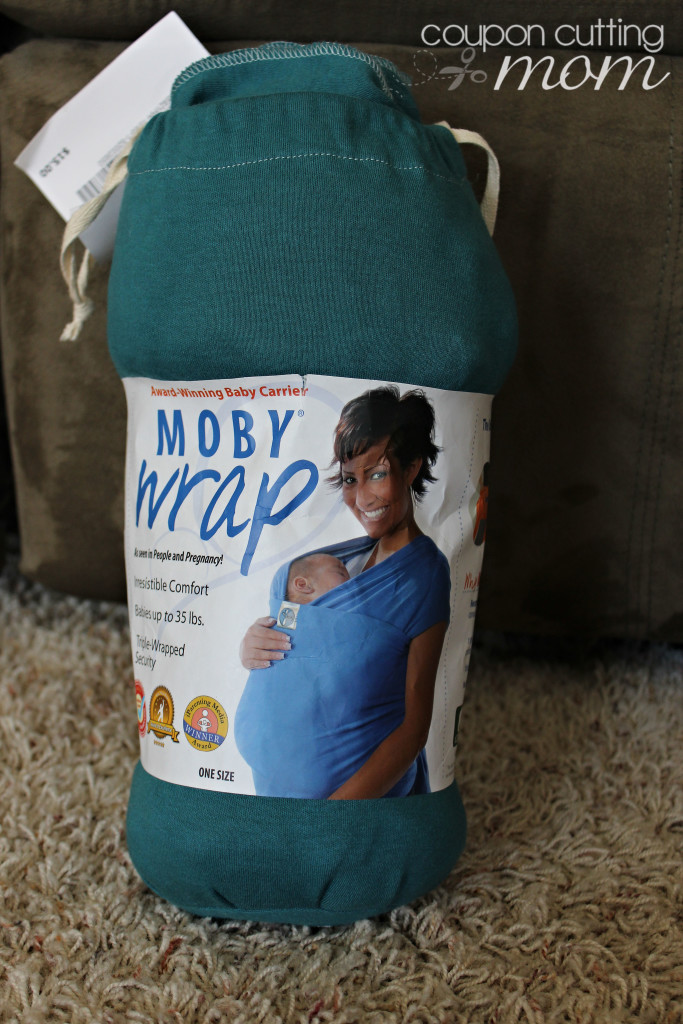 I'm excited that I'm going to have a brand new niece in a few months. My sister mentioned she needed a baby carrier for after baby is born. My seasoned mommy baby wearing friends all suggested a Moby Wrap is the perfect thing for any new mom. Imagine my excitement when I found this Moby Wrap for only $15.00. Compared to the
current Amazon price
, that was another excellent score!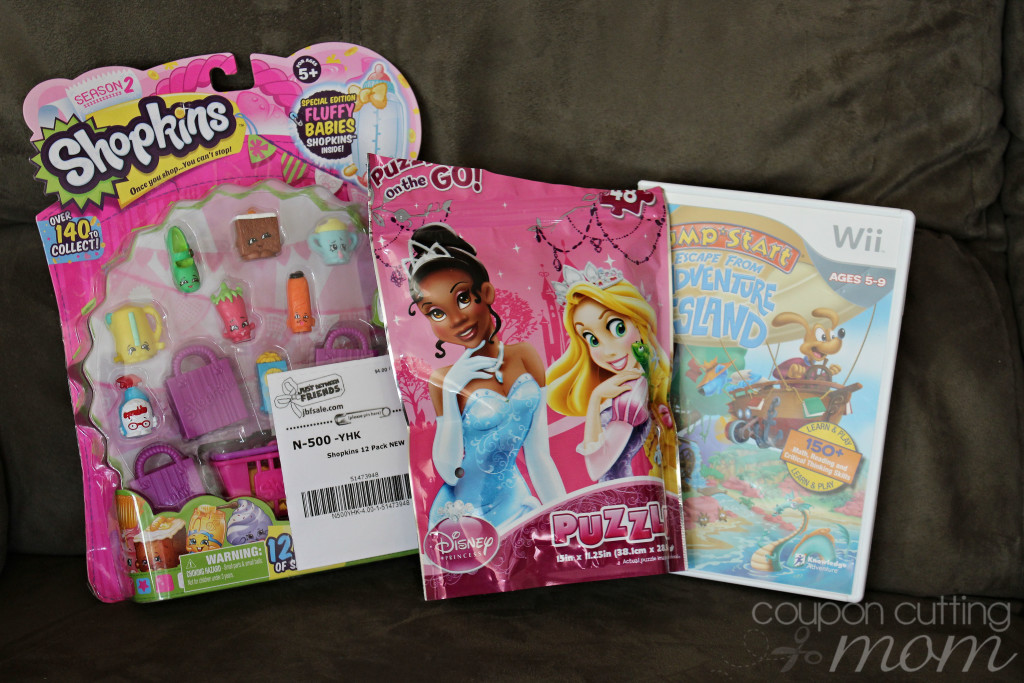 My purchases also included a $0.50 puzzle for my daughter who could never own too many puzzles and a $6 Jump Start Wii game. My daughter has a birthday next month and while I'm not sure I get the
Shopkins craze
, I know that the pack of brand new Shopkins I found for only $4 will make her squeal when she is opening her presents.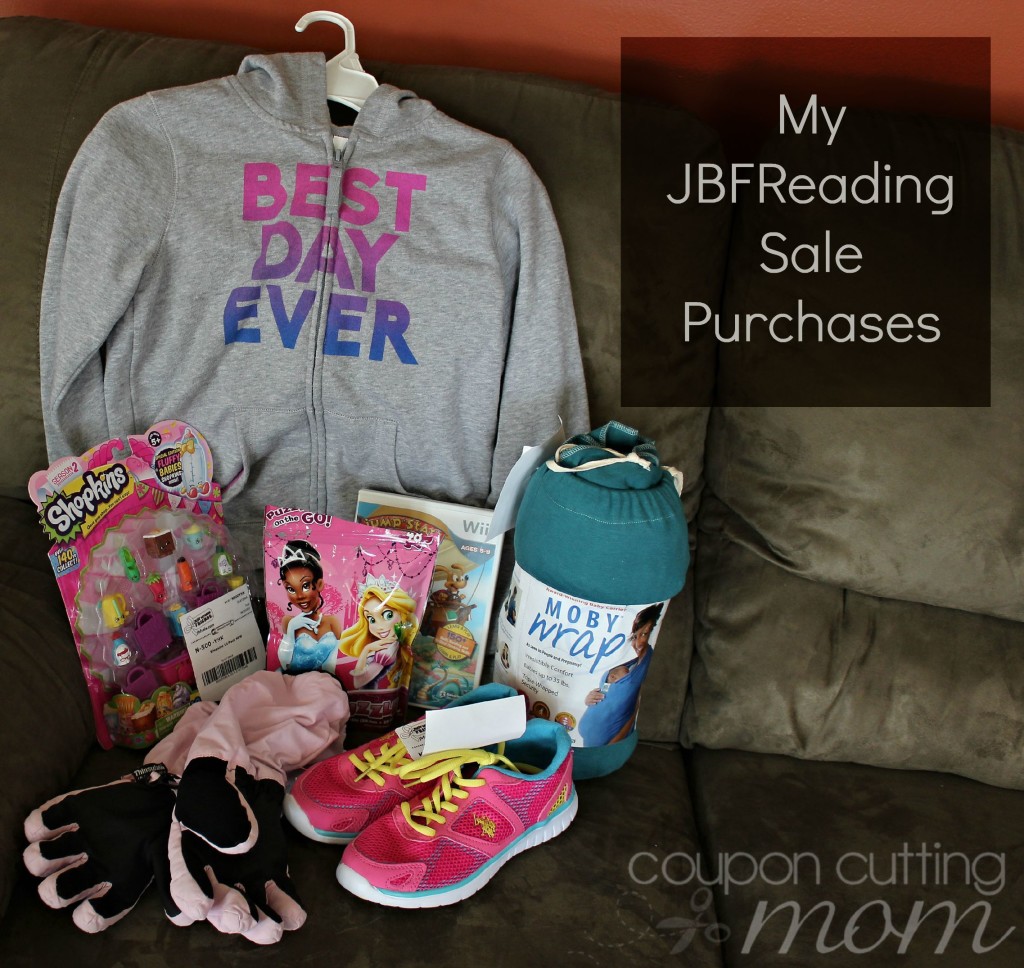 And there you have it – all my items from
Just Between Friends
combined today cost me just $40 today and included everything from a baby wrap to brand new sneakers.
If you are ready to shop name brand kid and baby products at bargain prices, then you will want to head over to the Just Between Friends Reading sale. This sale starts tomorrow, September 10 (be sure to score your free shopping pass here) and runs through September 12. Complete sale info can be found here.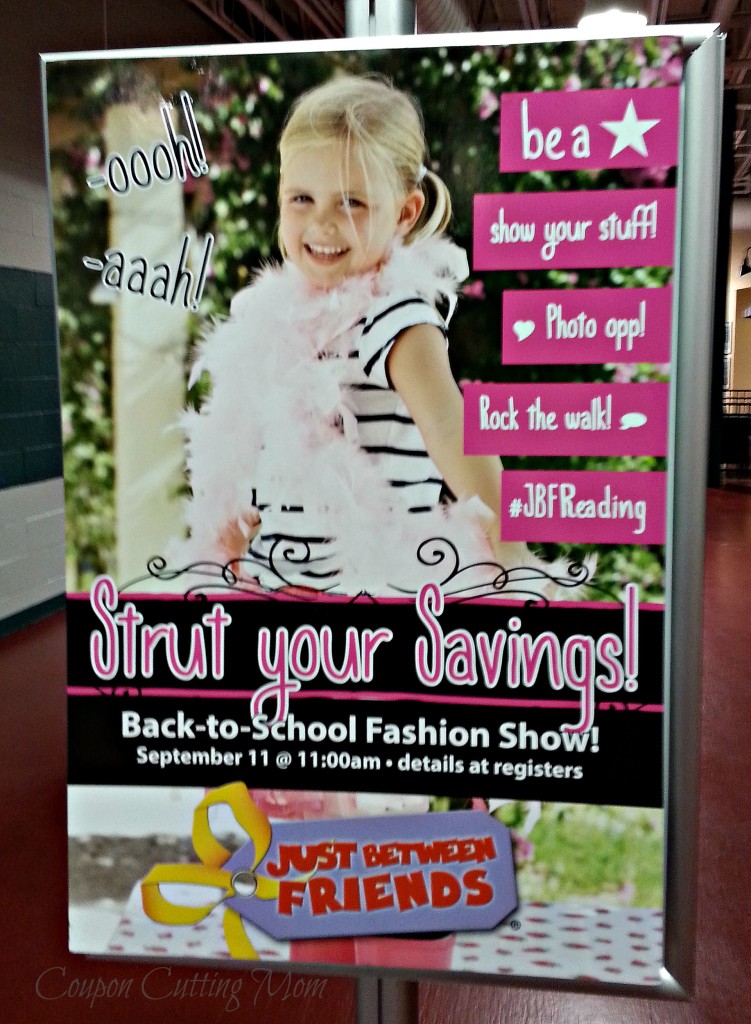 There is also going to be a first ever JBF event this year on September 11. The
Back-to-School Fashion Show
is your chance to celebrate your savings and show off your little superstars in their new JBF outfits. This party will also include free bags of goodies for the attendees and JBF Bucks and Jump to the Front of the line tickets for the upcoming Lancaster, PA sale.
Follow Just Between Friends – Reading on Facebook, Twitter and Instagram to stay up to date on all news, promotions and offers.