This is a sponsored post written by me on behalf of Just Between Friends of Reading. All opinions are my own.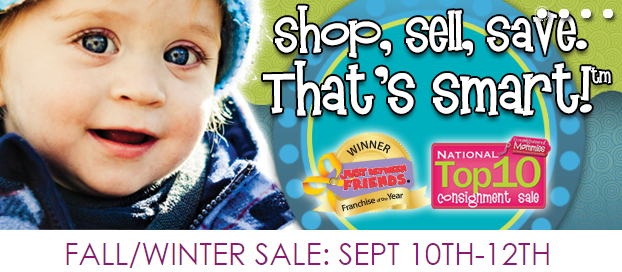 I'm super excited that the
Just Between Friends – Reading Fall/Winter consignment sale
is going to be back in town in just a few weeks. As I was going through my kids clothing for this upcoming school year, I realized that once again these kiddos have been busy growing over the summer.
This means I have some shopping to do if the kids are going to be ready for the coming fall and winter weather that will be here soon. And what better place to shop than this consignment sale where there are over 900 consignors who bring top quality, brand name items, at bargain prices. Check out the fantastic buys I was able to score last fall at the Just Between Friends sale.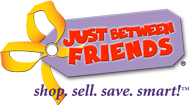 Just Between Friends – Reading Consignment Sale
WHERE:
Body Zone Sports Complex 3103 Paper Mill Road, Wyomissing 19610
WHEN:
Thursday, September 10 – Saturday, September 12, 2015
SHOPPING INFO:
Monday, September 7, Labor Day
Tuesday, September 8
8am-7pm: Drop Off for all Consignors – no appointment needed.  Please refer to the Drop Off page for details.
Wednesday, September 9
Qualified Presale Entry Only. This includes shopping for 1st-time parents, grandparents, adoptive parents, and teacher. Find more info and register here for the presale.
Thursday, September 10
9am-8pm: OPEN TO THE PUBLIC $3 admission fee; children and strollers welcomed.
8pm-9pm: 2nd Consignor Drop Off. Your chance to sell more stuff or drop off for the 1st time! Please Note: We only accept items that do not require inspection for the 2nd Drop Off. This means we will not accept any clothing or shoes.
Friday, September 11
9am-7pm: OPEN TO THE PUBLIC. No admission charged.

11AM: *NEW* Strut Your Savings Fashion Show: Thursday shoppers, come on out and celebrate your savings and show off your little superstars wearing items you purchased from JBF stuff! No registration required.Following your kiddo's 5 minutes of fame, mom will be recognized with JBF Bucks, a Jump to the Front of the Line pass and some other fun prizes. Our rock star models will receive a swag bag of goodies, clever creations from a balloon twister and special visits from our cast of characters. Find the complete info about this fashion show here.
7pm-9pm: Team Member + 2 friends 50% Off presale. Pass required and children/strollers welcomed.
7:30-9pm: Consignor + 2 friends 50% Off Presale. Pass required and children/strollers welcomed.
Saturday, September 12
8am-5pm: HALF PRICE SALE*
Many items will be an additional 50% off all day; children and strollers welcomed!
Sunday, September 13
 SALE CLOSED                            
5:00pm-7:00pm: Consignor Pick up unsold items
WHAT YOU WILL FIND AT JUST BETWEEN FRIENDS: 
Fall/Winter clothing from infants to teens!
Girls sizes preemie – Juniors
Boys sizes preemie – 18
Maternity for all seasons
Infant Care Necessities (diaper pails, bottles, nursing items, breast pumps)
Kid Furnishings (room decor, furniture, pack-n-play)
Toys & Play Equipment (large, small, indoor, outdoor)
Books, Games, Puzzles, Arts & Crafts
Strollers, Exersaucers, Bouncy Seats
Car and Booster Seats
Seasonal Items (Halloween, holiday clothing, snow boots and much more)
Sporting equipment, bikes, and wagons
Sometimes when buying second-hand items, safety issues can be a concern but rest assured when shopping at Just Between Friends that safety for you and your child is a high priority. That is why JBF has a certified Safety Recall Specialist who ensures that none of the items for sale are recalled products.
Remember you don't save if you don't shop at Just Between Friends. Be sure to follow Just Between Friends – Reading on Facebook and Twitter to stay up to date on all news, promotions, and offers. Also be sure to mark your calendars for the #JBFReading Twitter Party happening on Tuesday, September 8 at 8 PM ET and the Facebook event on September 2 at 9 PM. Both of these parties are a great chance to learn inside shopping tips, strategies. There will also be some great prizes like JBF Bucks, Jump the Line Passes, Prime Time Presale pass, and a few other goodies up for grab.