This post was sponsored by Moyer Beef, however, all opinions are 100% my own.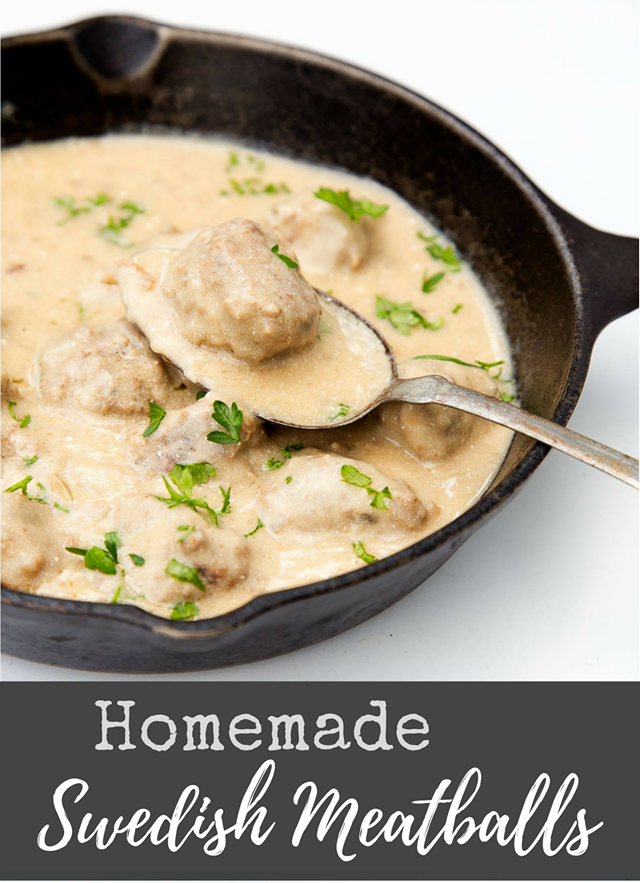 Homemade Swedish Meatballs
Every mom has that one dish that's guaranteed to leave behind no leftovers. In our family, that's my Homemade Swedish Meatballs recipe! My mouth waters just thinking of having Swedish Meatballs for dinner. My whole family loves the amazingly rich and creamy gravy that smothers these meatballs, and whenever I make this dish, the pan is completely cleaned out by the end of dinnertime.
Summer seems to be flying by on wings. I say it every year, but somehow each summer vacation flies by faster than the last one. Amid sunny days filled with swimming, reading, shopping and other summer activities, I still need to feed my family and have tasty meals on the table come dinnertime. My Swedish meatballs are one of those easy and delicious weeknight meals that I can whip up without spending a lot of time in the kitchen. It's one of my go-to dishes I know the entire family will love!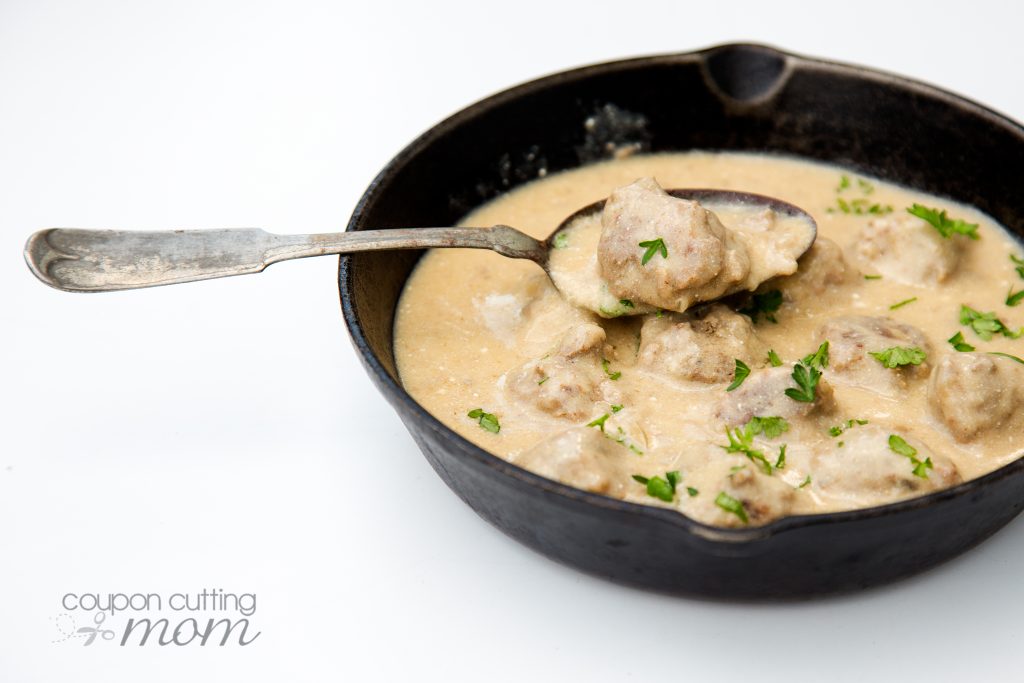 When I make homemade Swedish meatballs, I like to double the recipe and freeze half of the prepped meatballs for another night. Then, when I'm super short on time to get dinner on the table, I just thaw and serve my pre-made Swedish Meatball meal!
The prepped meatballs heat best when they are thawed in the refrigerator the day I'm planning to use them. I heat the thawed meatballs in a skillet, and when they are hot, remove them and make the sauce in the same pan. Just add in the meatballs after the sauce is made, and dinner is ready to be served.
There is something so tasty and heavenly about the creamy beef gravy sauce. Beef gravy is what makes these tasty meatballs irresistible. The secret to the best sauce ever is the browned meatball pieces that stay stuck to the bottom of the pan and then become part of the sauce. That is what truly makes the sauce! I often make mashed potatoes with this meal, and we use the sauce as gravy. Another perfect side dish is egg noodles, again using the sauce as gravy.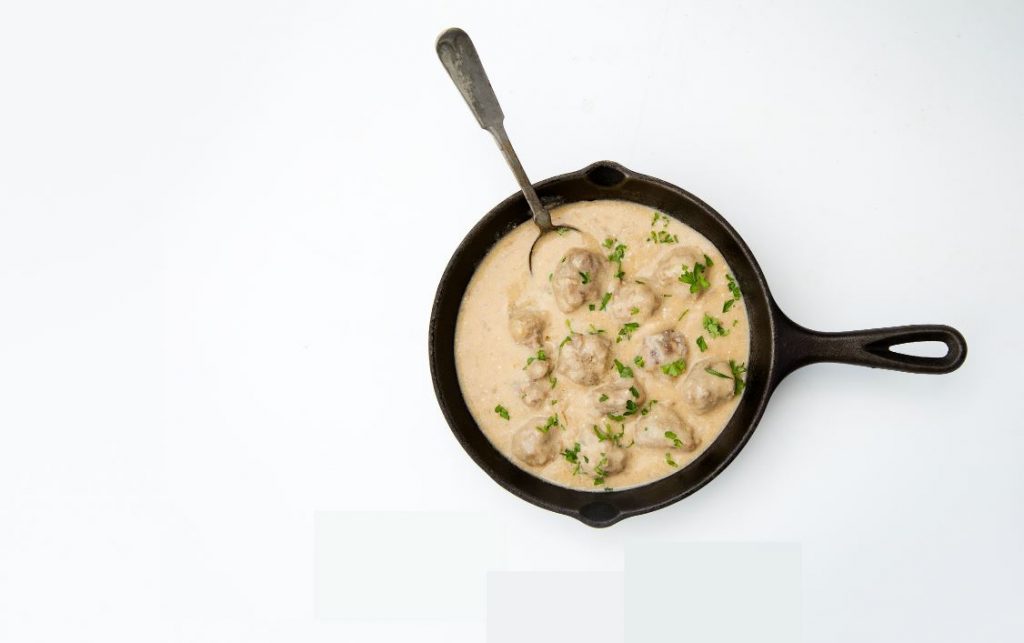 This Homemade Swedish Meatball recipe is at the top of the list of comfort foods at our house, and when you try the following recipe, you'll taste why!
But it's not just the recipe that makes these Swedish Meatballs so great. It's the ingredients that go inside them! When I'm shopping for the ingredients for my Swedish meatballs, I like to buy Moyer Beef's ground chuck.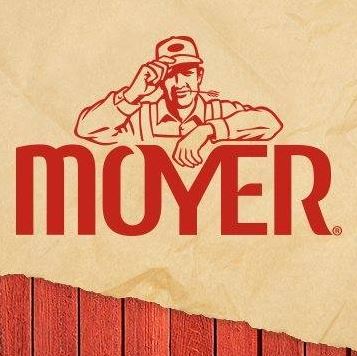 Why does it matter? Because I know I can trust Moyer Beef to provide fresh and local beef for the dishes I feed my family. I love knowing their meat products are sourced locally from small family farms throughout the Northeast. How's that for knowing where your food comes from? Be sure to use this handy store locator to find a store near you that carries Moyer Beef.
The very beef in my recipe could come from a farm a few hours away. That means our meal isn't just satisfying to our family, but because Moyer Beef supports local farmers and their families, I can too! And that makes me even happier to sit down to our favorite Swedish Meatball recipe with my family!
Homemade Swedish Meatballs
Ingredients
2 tablespoons olive oil
1 onion, diced
1 teaspoon dry oregano
1 clove garlic minced
1 pound Moyer Beef ground chuck
¼ cup Panko bread crumbs
1 large egg
Salt and freshly ground pepper, to taste approximately ½ teaspoon each

FOR THE GRAVY

5 Tablespoon unsalted butter
3 tablespoon all-purpose flour
2 cups beef broth
¾ cup sour cream
½ tablespoon Worcestershire sauce
½ teaspoon salt
½ teaspoon pepper
1 tablespoons chopped fresh parsley leaves
Instructions
Heat 1 tablespoon olive oil in a large skillet over medium heat.
Add onions and sauté until translucent, about 5 minutes, add oregano and garlic and sauté for another 1 minute.
In a large bowl, combine ground chuck, Panko, egg, and sautéed onion mixture. Season with salt and pepper and stir until well combined.
Use a tablespoon or scoop to make equal sized meatballs approximately 1 ¼ - 1 ½ inch meatballs, forming about 20 meatballs.
Add remaining 1 tablespoon olive oil to the skillet. Add the meatballs and brown on all sides, carefully turning so they don't break apart. Browning will take about 4 – 5 minutes. Work in batches if necessary making sure not to overcrowd the skillet.
Transfer browned meatballs to a paper towel-lined plate.
To make the gravy, melt butter in the skillet previously used to brown meatballs. Whisk in flour until lightly browned, about 1 minute.
Slowly stir in beef broth and cook, whisking constantly, until slightly thickened, about 1 – 2 minutes.
Stir in sour cream and Worcestershire sauce; season with salt and pepper, to taste.
Add meatballs into sauce, cover and simmer on low for about 10 minutes.
Serve immediately, garnishing with parsley, if desired.
https://couponcuttingmom.com/homemade-swedish-meatballs/