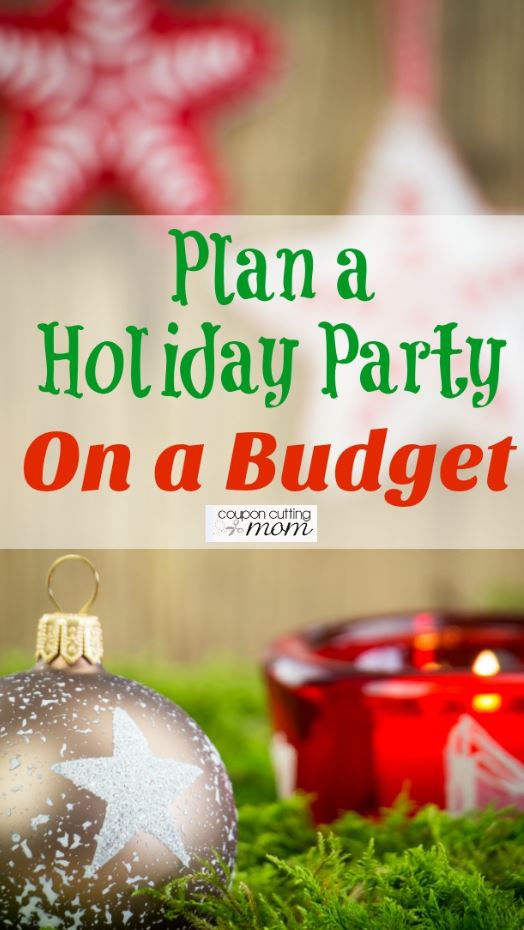 Plan a Holiday Party on a Budget
The holidays are a great time to have friends over for a celebration.  But planning a holiday party can be expensive, and quick if you don't plan and budget in advance.  Here are a few great tips to get you party-ready on a budget
PRE-PLAN
Planning a party at the last minute will not only have you running around trying to buy everything at the last minute, making all the food and decorating right up until the guests arrive, it will also cost you a lot more. Take the stress out by planning in advance.
Know who you're going to invite. Make your guest list and send out your invitations at least two weeks in advance. A general email is okay, but why not send a fun holiday invitation using Evite or Paperless Post. Your guests will be able to easily RSVP and send you comments online. Or go old school and send your invitations through the mail. Your guests will love getting a special delivery in their mailbox.
Plan your menu.  This is usually the most expensive part of your party budget.  What are you going to serve?  Put together a menu of the items you're planning to serve. Is there anything you can make or purchase in advance? Search Pinterest, your favorite magazines, and cookbooks to plan your menu. Determine what you can make in advance and frozen. Look for recipes that produce large quantities with only a few ingredients to save money. Or have a dessert-only party.  You can just offer an assortment of desserts, a coffee bar, and a specialty drink to keep your budget in line.
Plan your décor. Shop for party supplies and decorations online to find great deals.  Take a look around your house for items you can re-purpose into decorations. Candles and a few small floral arrangements can make for inexpensive party decor.
GET READY
Do as much as you can in advance. Prepare and store your food, decorate your table, clean house, and put out decorations in the days before your party. Ask your friends and family to help by running last minute errands or helping you decorate. The more you can do ahead of time, the more you will be able to enjoy your party. Make a list of everything that you need to do and all the food you need to make then cross things off as you go. This will help to keep you organized and stress-free.
DAY OF PARTY
Prepare any last minute menu items, set up a drink station and put your food out on the table. Make sure you have plenty of ice, cups, utensils, napkins, and plates for your guests. If possible, put them in a few locations to ease the traffic flow around your buffet table. Create a few smaller stations for food, so everything isn't at one table. This will make it easier for your guests to fill their plates without standing in a long line.
Then fix yourself a plate and enjoy your party!  Planning a party doesn't have to be stressful or expensive. The more advance planning you do, the more you'll be able to save.