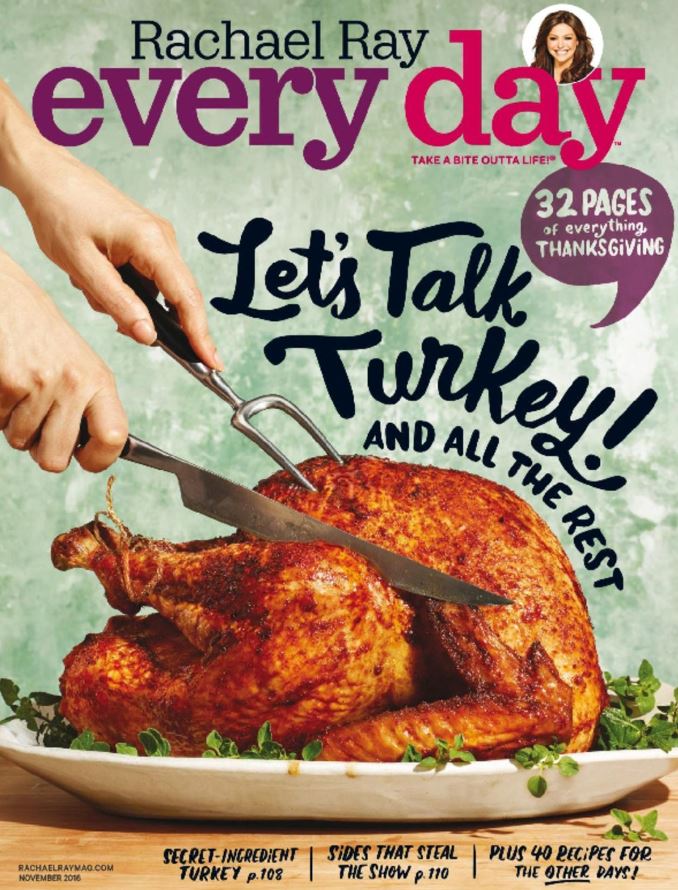 Rachael Ray Every Day Magazine Subscription
Get a subscription to Rachael Ray Every Day Magazine for only $3.89 per year (90% off cover price)! You can order up to 4 years at this price. Just enter code COUPONCUTTINGMOM at checkout. This would be a great gift idea for all the cooks on your Christmas list.
In every issue you'll find 30-minute meals, Rachael's Diary, small party gatherings for special occasions, stolen weekends, Real Cooks Networks, Every Day Menu Planner, the No Recipe Zone & much more!
Get your Every Day subscription here as this offer ends on Tuesday 11/11/16 11:59 PM EST.