This post was sponsored by Moyer Beef. However, all opinions are 100% my own.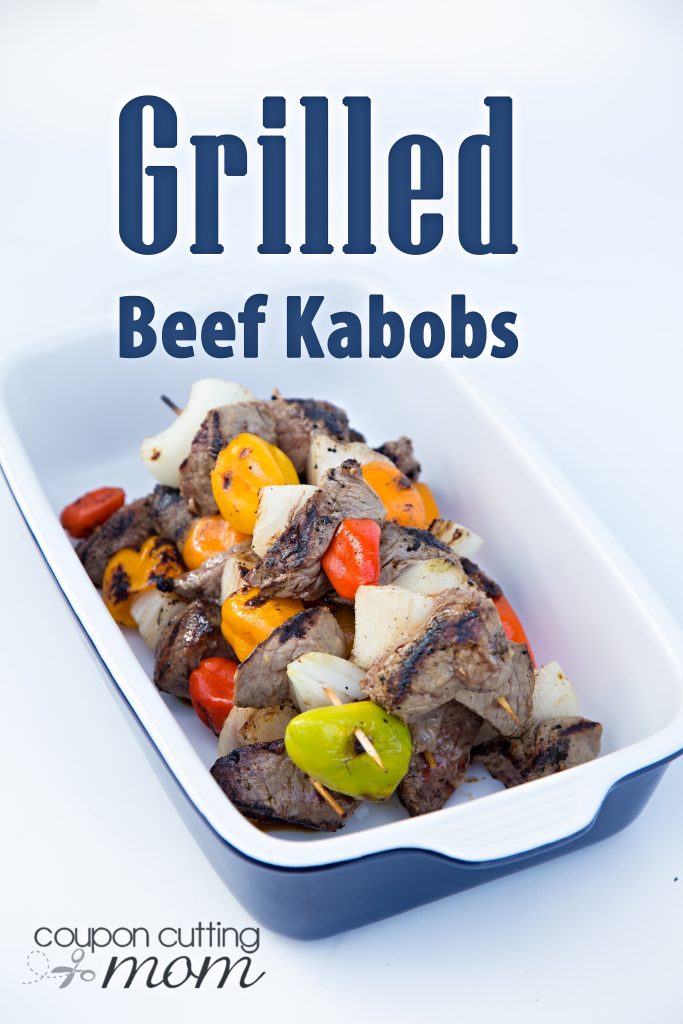 Grilled Beef Kabobs
There are many reasons I love summer time, but one of the big reasons is that it is the perfect grilling season. There is just nothing that compares to the taste of grilled food.
My husband especially enjoys grilling on the weekends, and you won't find me complaining about that as it means less kitchen clean up for me. A favorite family recipe is the Grilled Beef Kabobs. Not only is this dish out of this world delicious but it is so super easy to make, and cleanup is minimal as it is one of those one bowl recipes. Throw everything in a bowl, marinate and then slide everything on your skewers and you are ready to grill dinner.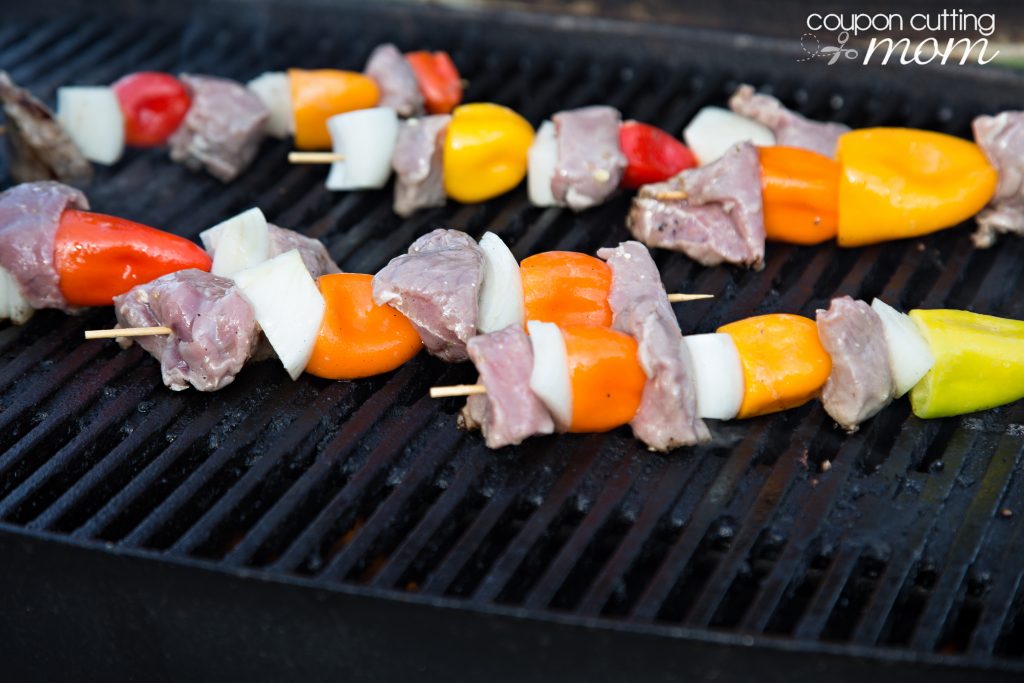 The colorful bell peppers, savory onions, and tasty sirloin beef make these kabobs fresh, delicious and perfect for any meal. I find kabobs are one of those foods that the kids will scarf up in no time flat. I could put the same ingredients on a plate, and they would eat them but not make a big deal over the food. I put the same ingredients on a stick, and they really take notice and love eating dinner and are sure to ask for seconds or thirds.
I love recipes that are tasty but include a short ingredient list as that means I'm likely to have the everything on hand without making a trip to the grocery store. Thanks to the Moyer Beef kabobs and a bottle of Italian dressing, this recipe is super duper easy. Pour the Italian dressing in a bowl or bag, add in the meat and let marinate for at least 30 minutes and dinner is ready to grill!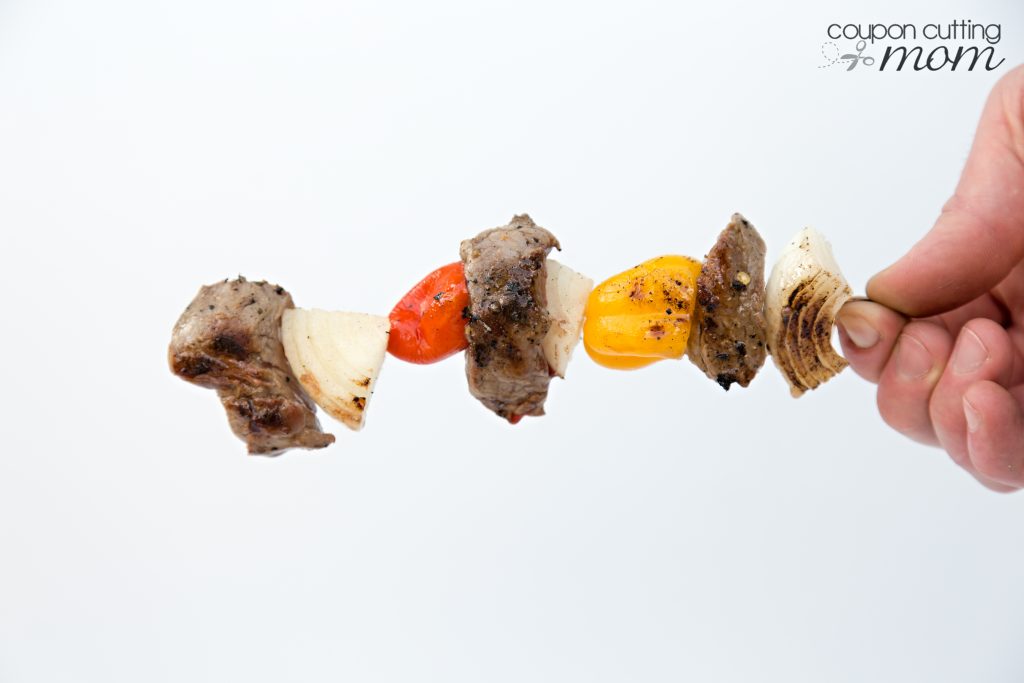 I love using Moyer Beef products in all my recipes as their meat products are sourced locally from small family farms throughout the Northeast. It makes me feel good knowing I have a hand in supporting local farmers and their families. Use this handy store locator to find a store near you that carries Moyer Beef products as well.
Grilled Beef Kabobs are a healthy dinner that is bursting with flavor. These easy kabobs are prepared on the grill and are loaded with beef, bell peppers and onions for a balanced meal the whole family will love.
Ingredients
1 pound Moyer Beef Kabobs (I prefer the sirloin ones)
3-4 bell peppers, cut into 1 1/2-inch pieces (colors of your choice)
1 large sweet onion, cut into 1 1/2-inch pieces
1 bottle Italian dressing
oil or grill cooking spray for grill grates
Instructions
Place the beef in a large bowl or plastic zip-top bag.
Add enough Italian dressing to cover the meat, toss to coat. Seal/cover the meat and refrigerate at least 30 mins up to 6 hours.
If using wooden skewers, soak in water for at least 30 minutes.
Preheat grill to medium heat.
Alternately thread beef, peppers and onions onto skewers.
Spray or oil grill grate.
Place kabobs on grill over medium heat. Grill, turning every 4-5 minutes and basting with remaining marinade until beef is cooked; about 15 minutes.
https://couponcuttingmom.com/grilled-beef-kebabs/