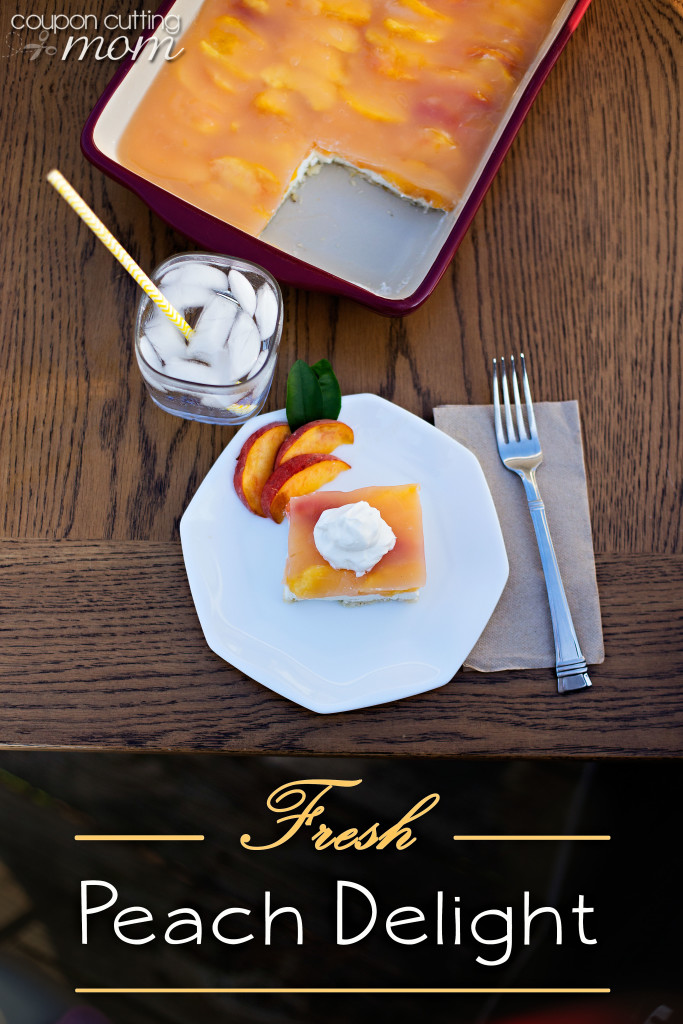 Fresh peaches are a favorite summertime fruit with my family, and there are many ways to enjoy eating this fresh fruit in the summer months. If I had to name my very most favorite peach dessert, it would be nearly impossible for me as I have two number one favorites – 
Peach Pie
 and also the recipe I'm sharing today,
Fresh Peach Delight.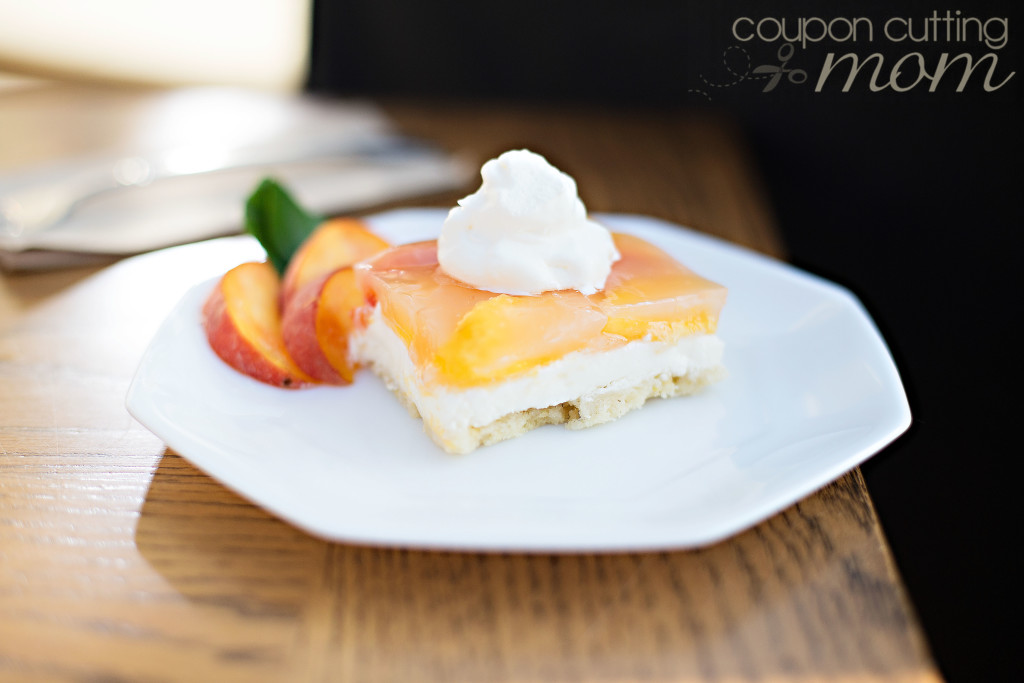 Fresh Peach Delight is so easy to whip up and when you serve this layered dessert,
everyone will be asking for seconds
. My mouth is watering just thinking about the buttery crust, the sweet cream cheese filling, the fresh peaches, Jell-O, and the whipped topping in this Fresh Peach Delight. I hope you enjoy this yummy dessert as much as my family and I enjoy it.
.
Fresh Peach Delight
This tasty layered dessert is the perfect way to enjoy fresh peaches.
Recipe type: Dessert
Serves: 15 servings
Ingredients
Crust
¼ cup butter softened
½ cup sugar
1 cup all-purpose flour
¼ cup chopped walnuts
Filling
1 package (8 ounces) cream cheese
½ cup confectioners' sugar
1 carton (8 ounces) frozen whipped topping, thawed, divided
7 medium peaches, peeled and thinly sliced
Glaze
3 tablespoons cornstarch
2 cups water
1 package (.3 ounce) peach gelatin
Instructions
Crust
In a small bowl, cream butter and sugar until light and fluffy. Gradually add flour (mixture will be crumbly). Stir in walnuts.
Press into a 13-in. x 9-in. baking dish coated with cooking spray.
Bake at 350° for 14-16 minutes or until lightly browned.
Cool on a wire rack.
Filling
In a large bowl, beat cream cheese and confectioners' sugar until smooth. Fold in the whipped topping (reserve 1½ cups).
Spread over cooled crust and top with peaches.
Glaze
In a small saucepan, combine cornstarch and water until smooth. Bring to a boil; cook and stir for 2 minutes or until thickened.
Gradually stir in gelatin until dissolved. Cool to room temperature.
Spoon cooled mixture over peaches.
Cover and refrigerate until firm.
Dollop with remaining 2 cups of whipped topping.