This is a sponsored post written by me on behalf of Just Between Friends of Reading. All opinions are my own.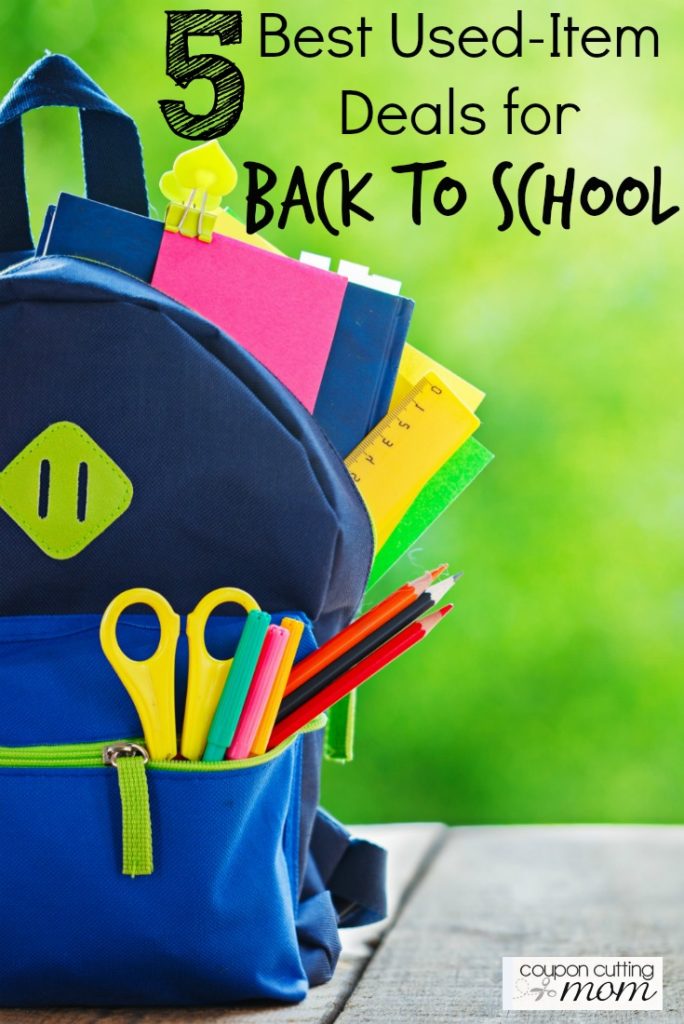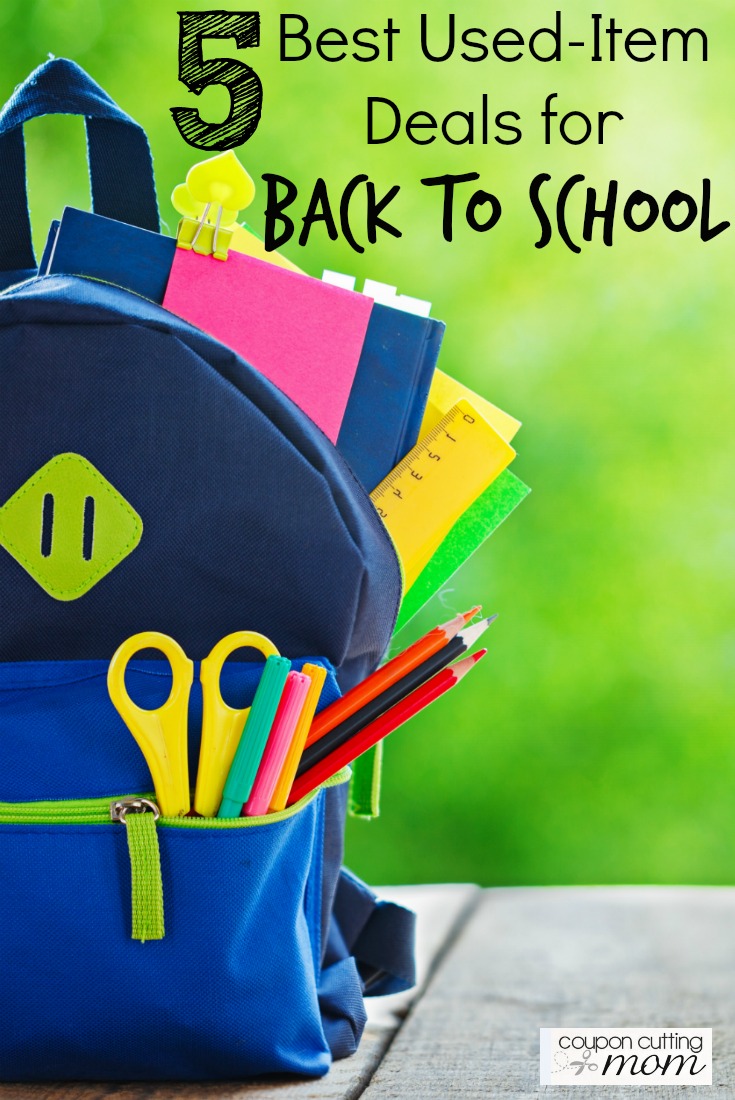 5 Best Used-Item Deals for Back to School Shopping
As much as my kids and I wish summer would last at least another month, we can't make that happen. Instead, we need to get into the back to school mode whether we're ready or not.
One of the best ways to stretch hard-earned dollars during the back-to-school shopping frenzy is to shop used item deals, like at the Just Between Friends sale. From designer jeans to new-to-your-kid sports equipment, the Just Between Friends sale in Reading, PA is the place to save a bunch of cash this school season. The sale will be held at the Body Zone in Reading, Pa on September 7 – 10, 2016.
With over 200,000 items at this sale, you'll cross off all those items on your back to school shopping list. But where should you look for the best deals at a sale this big? Here's my top five beset used-item deals for back to school shopping.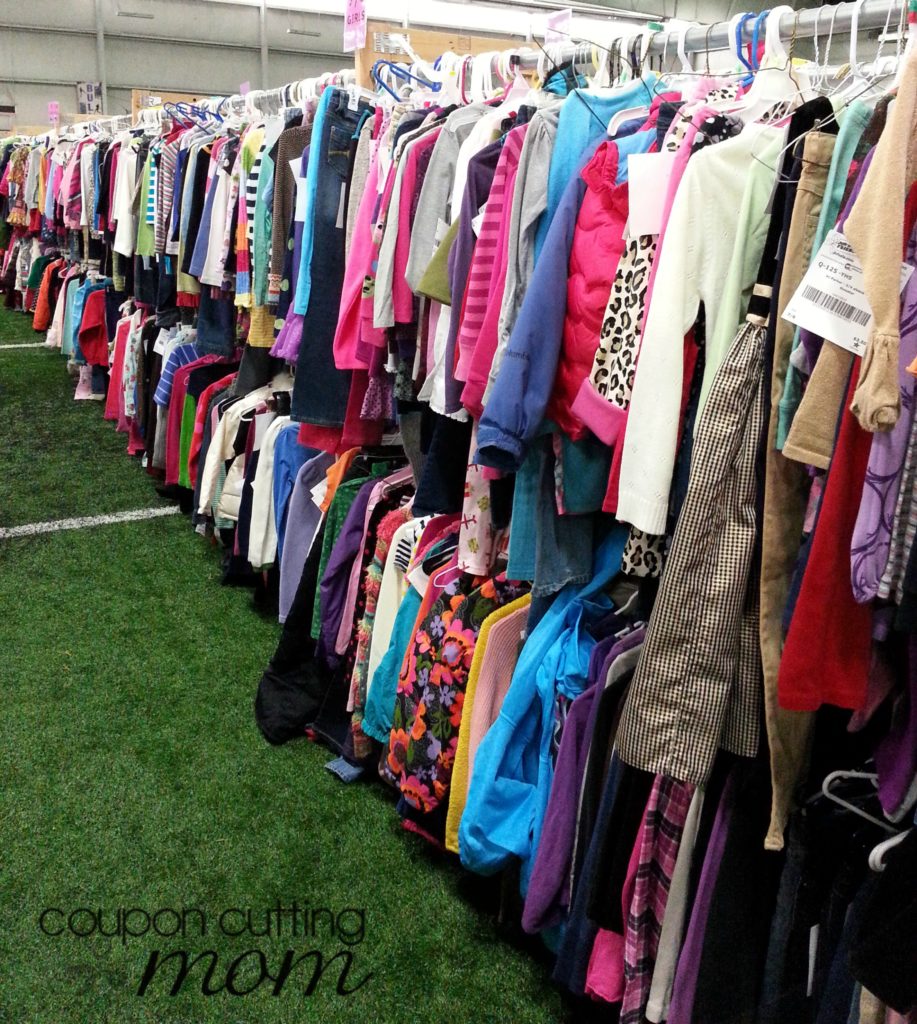 Scoop up deals on gently used clothing
Paying full price for clothing for growing kids is almost insane. If your kids are anything like mine, they quickly outgrow shoes, t-shirts, jackets and more. The good news is because kids grow so quickly out of jeans, uniforms, and other clothing items, you'll find aisles and aisles of name-brand clothing at the Just Between Friends sale. With prices at 50 – 90% off retail, you save money on your clothing purchases while outfitting your student for the coming year. Thanks to the awesome organization of the Just Between Friends sales, all clothing is organized by gender and size to make it easy for shoppers to find exactly what they are looking for.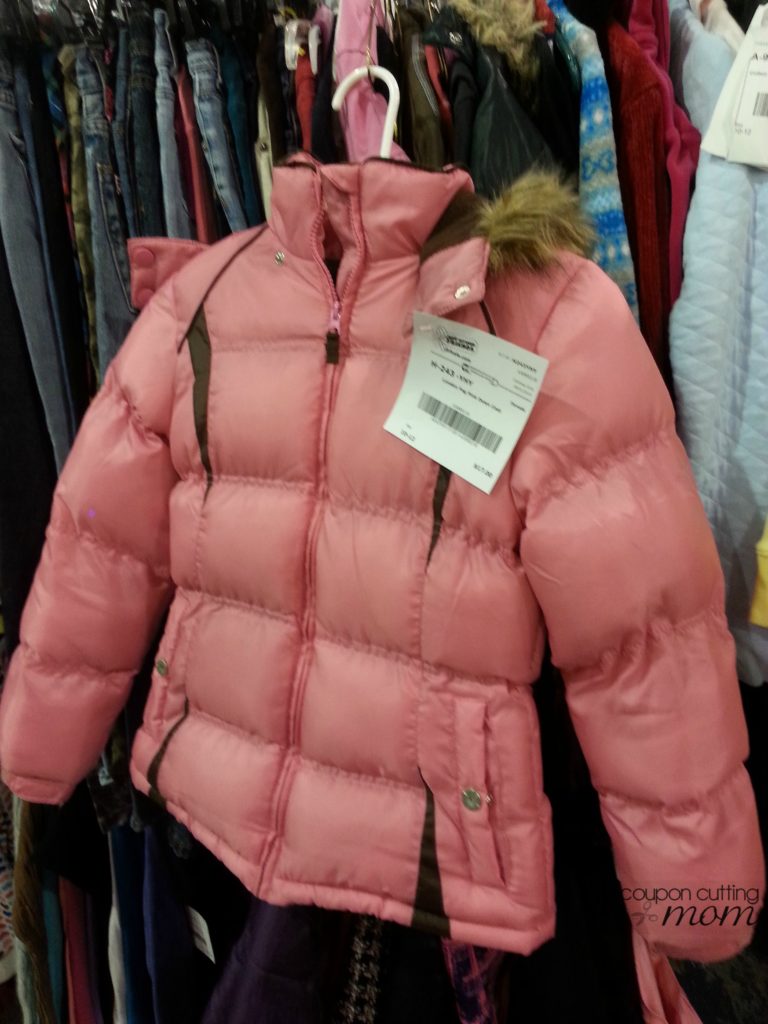 Warm up with savings on winter gear
September isn't too early to be thinking about winter months and the cold weather that comes with them. Winter coats, hats, snow pants and boots are all necessities when you live in colder climates, but they can often prove to be a costly expense. Don't wait until the last minute to stock up on warm clothing! The fall sale at Just Between Friends is an excellent time to find gently used winter coats, insulated boots, snow pants, hats, and gloves all at a fraction of the cost of new. Last year at the Just Between Friends sale I found a like-new pair of Thinsulate waterproof long-cuff gloves for my daughter for only $2! Later I spotted an identical set of gloves for $19 on Amazon! That is my kind of shopping – finding a real bargain on something my daughter needs to keep her hands warm while playing outside at recess time.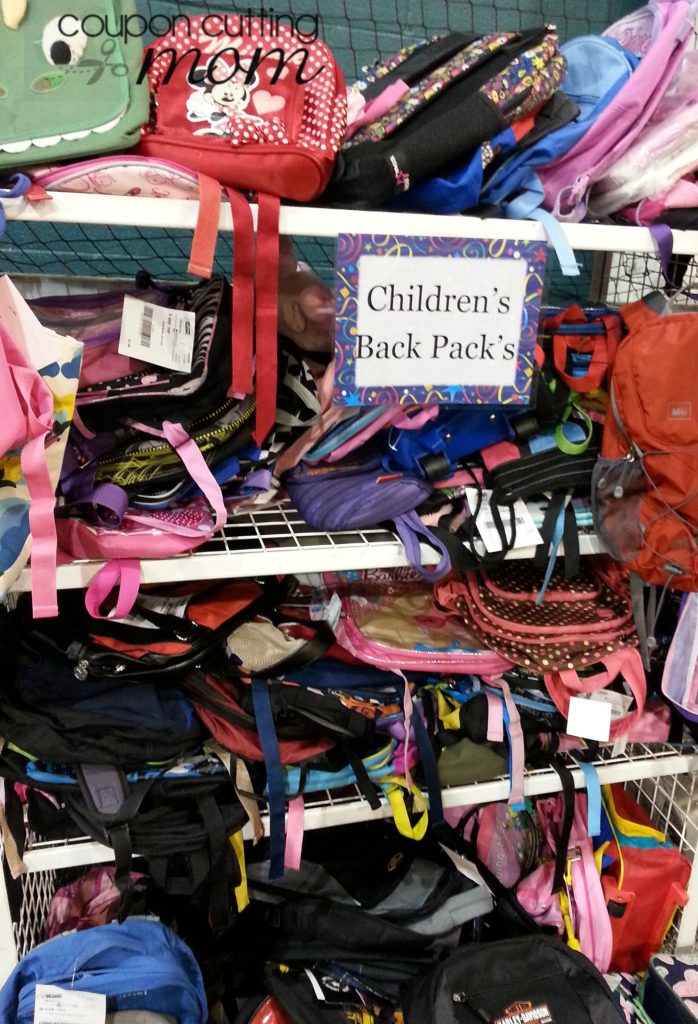 Pack up the savings with used and like-new backpacks
My daughter loves getting a new backpack every year as her favorite characters are constantly changing. Last year she was into anything Frozen-themed, but this year it is anything Shopkins. Last year, I bought her a brand new Frozen backpack before shopping at Just Between Friends. When I got to the sale I discovered a huge selection of very nice backpacks available–even some cute Frozen themed ones! I could have saved myself some money if I'd waited. Why not buy your kids' next backpack at Just Between Friends at a fraction of the cost of new?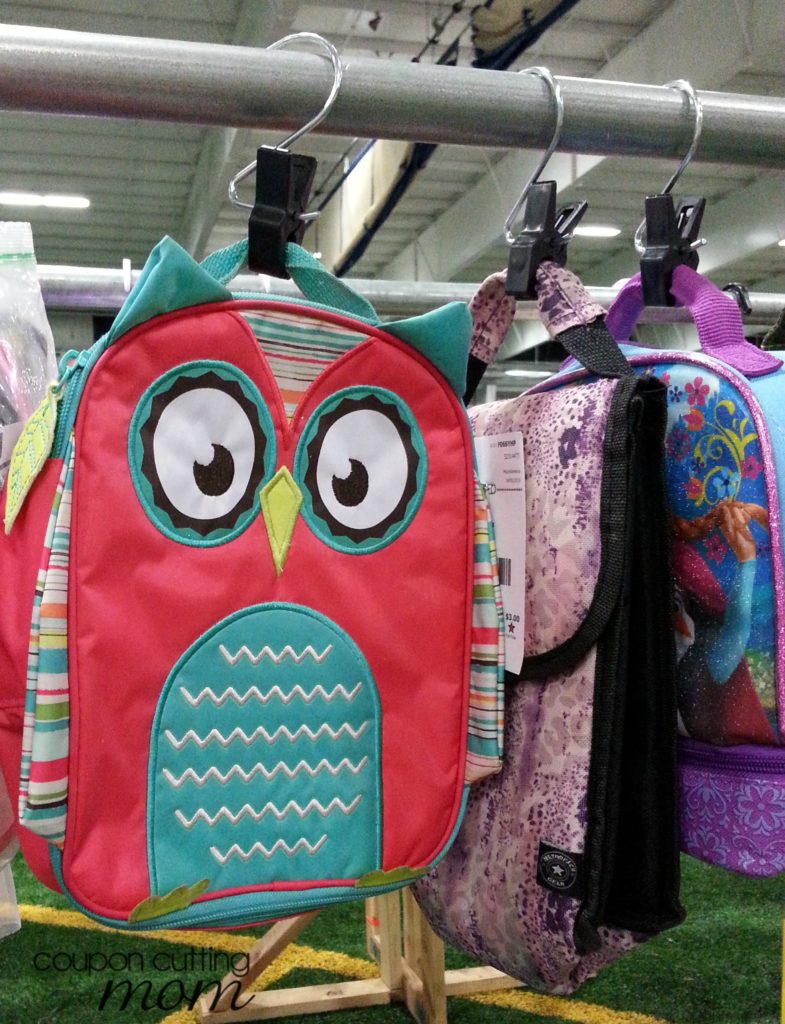 Find sweet savings on lunch boxes
Packing lunches ensures your kid gets a healthy lunch every day at school, and it's also a way save money on the cost of food. Just like fashion items, many parents refresh their child's lunch box supplies yearly, so you can get great savings on used items! Everything you need to send a healthful packed lunch along to school can be found at Just Between Friends sale. Check out the large assortment of lunch boxes and water bottles. And be sure to grab some of those insulated Thermos-style containers for keeping foods hot!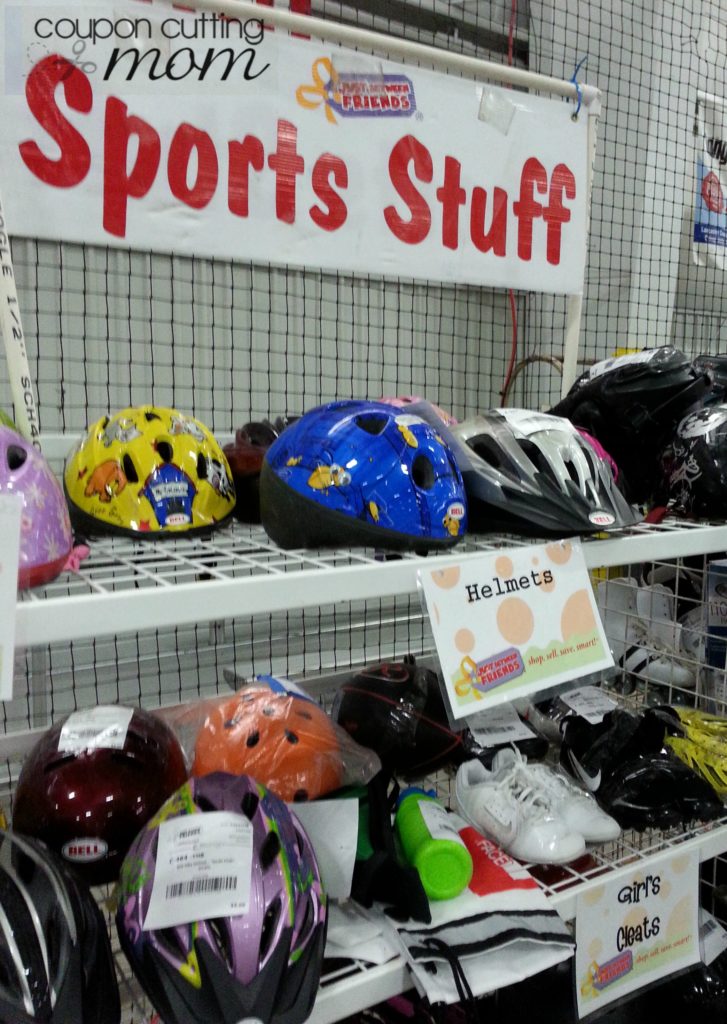 Used sports equipment helps you score big savings
Before heading to a pricier sporting goods store for any sports equipment your kid may need, check the Just Between Friends sale! Browse the large selection of sports equipment, from cleats, to balls, bats to helmets, rackets to specialty items. My daughter needed roller blades and a helmet for Phys Ed at school. I scored a pair of brand new looking Schwinn in-line skates for just $8 at the last Just Between Friends sale. Full retail price for these skates was $37. What an easy way to save $29 on an item we needed!
You can really save big with these five best used-item deals for your back to school shopping! What are you hoping to score at the Just Between Friends sale?
Just Between Friends Sale Info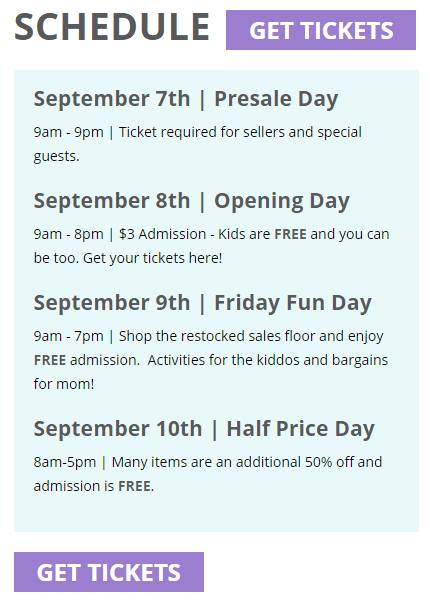 The
Just Between Friends Reading sale
will be help September 8 – 10, 2016 at the Body Zone. You can find the complete sales schedule on the JBF site. Don't miss your chance to score a
FREE shopping pass
for the opening day of the sale. There are also special pre-sale passes available for first-time parents, teachers, and others when you
click here
.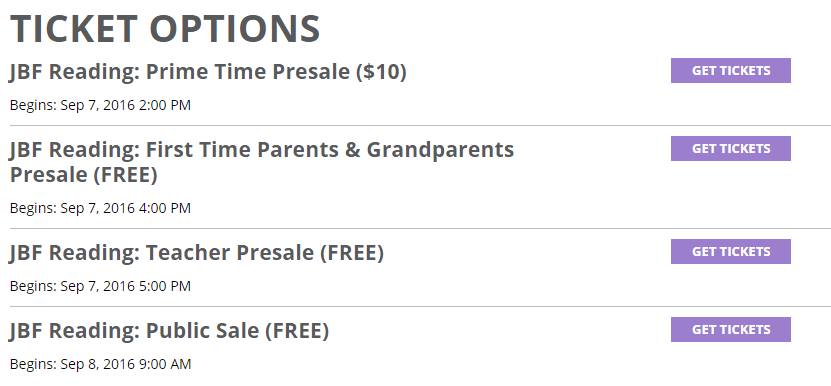 Also, follow along with JBF Reading on Facebook, Twitter, and Instagram for updates, coupons and prizes.