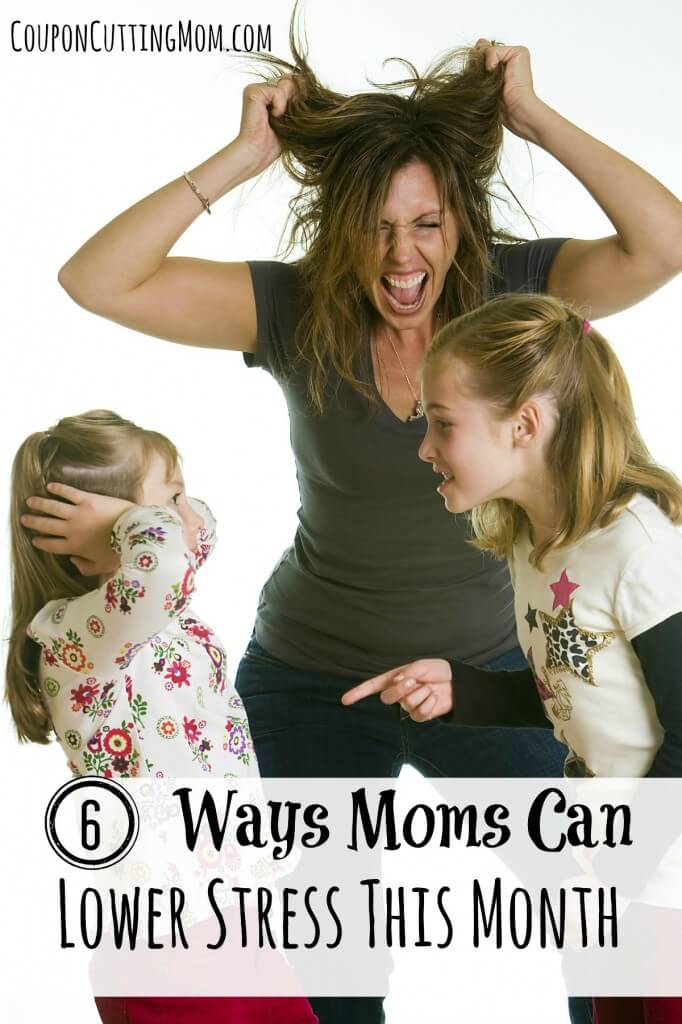 As a mom you likely have found yourself joining the ranks of most of us in admitting you are far more stressed than you would like to be. Whether you are crawling in bed at midnight to only be awakened an hour later with a toddler who has wet their bed, forgetting your
keys
locked in your house as you scramble to get everyone out the door and you to work, or simply juggling a newborn sleep schedule you can understand stress. Here are
6 Ways Moms Can Lower Stress This Month.
Not only will these things help you accomplish what needs to be done, they will help you to relax and rest easier at night.
6 WAYS MOMS CAN LOWER STRESS THIS MONTH
Just Say No:
A friend ask for your help on her arts & crafts fair committee? Just say no. Your mom wants you to run an errand for her during the day because you "just work at home"? Just say no. Take a moment to realize your time is valuable, and you do not have to do everything you are asked by others. Learn to say no, and stick to it.
Make The Kids Help:
Don't let the kids get away with you doing all the work around your home. Raise responsible adults by training them at an early age. Have your kids help with chores around the house. Younger kids can pick up toys, clean their rooms, sort and fold laundry and vacuum. Older kids can unload dishwasher, cook simple meals, make lunches for school and much more. Make everyone responsible for some part of the household running smoothly.
Demand Some "Me Time":
It can be tough for single parents, but if you are married or have a partner there helping you – then let them no it isn't an option any more. You need some down time, me time or alone time. This can simply be an hour long uninterrupted bubble bath, or a weekend trip with the girls. Don't waver.
Use A Menu Plan:
Don't stress over meals each night anymore. Sit down one day a month and create a monthly menu plan. Make a list of at least 20-25 meals you can easily make that everyone enjoys. Shop week to week or all at once for ingredients. Prep as much as possible ahead of time on weekends and use your menu plan to stay less stressed.
Use Freezer Meals Or Crockpots:
This goes along with having a menu plan. Invest in a quality Crockpot, and utilize it for easy meals on weeknights. Make meals in advance and freeze for easy reheating.
Ask For Help:
If there is something particularly large looming over your head right now, ask for help. Have a big event coming up, or maybe a work project that is stressing you out? Ask your partner to help you with the little things around the house to help you focus more on what needs to get done. Ask your friends to help ease the burden. Delegate to committee members or community organizers. Asking for help doesn't mean you are weak, it means you are strong enough to know you need it.
Begin eliminating your stress today. Whether you need to stand your ground with friends, family or your kids – now is the time. Organize your menus, schedule and kids responsibilities and hold each other accountable. These ways moms can lower stress this month are easy to implement and proven to work.