I was provided with complimentary products to facilitate this post. Regardless, all opinions expressed are still 100% my own.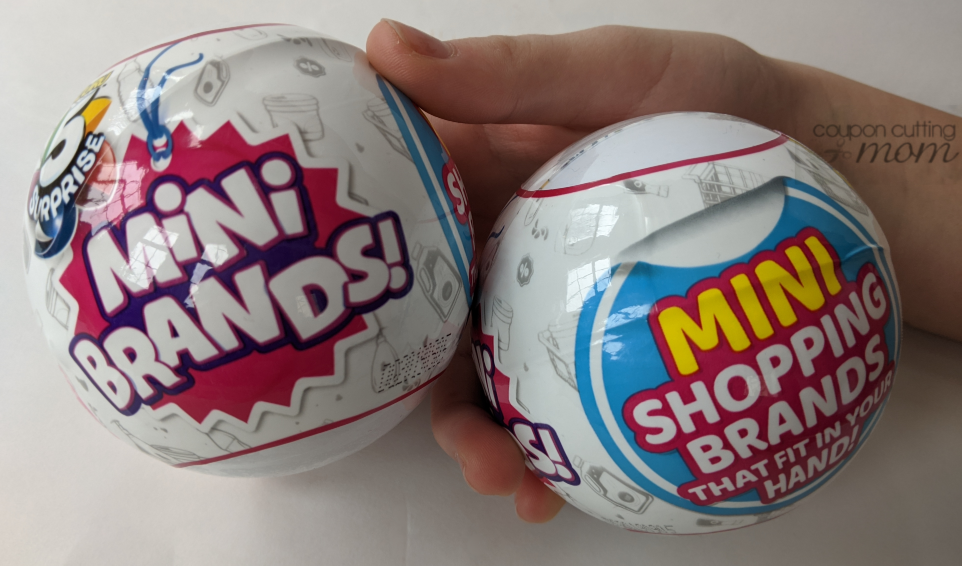 5 Surprise Mini Brands 
Combine blind boxes and your favorite brands such as Breyers ice cream or Mentos, and you have 5 Surprise Mini Brands. When my daughter saw these mini brands on display earlier this year, she couldn't wait to get her hands on the spheres that contain surprise mini brands. Keep reading to find out more info and find out why these 5 Surprise Mini Brands are perfect Christmas stocking stuffers this holiday.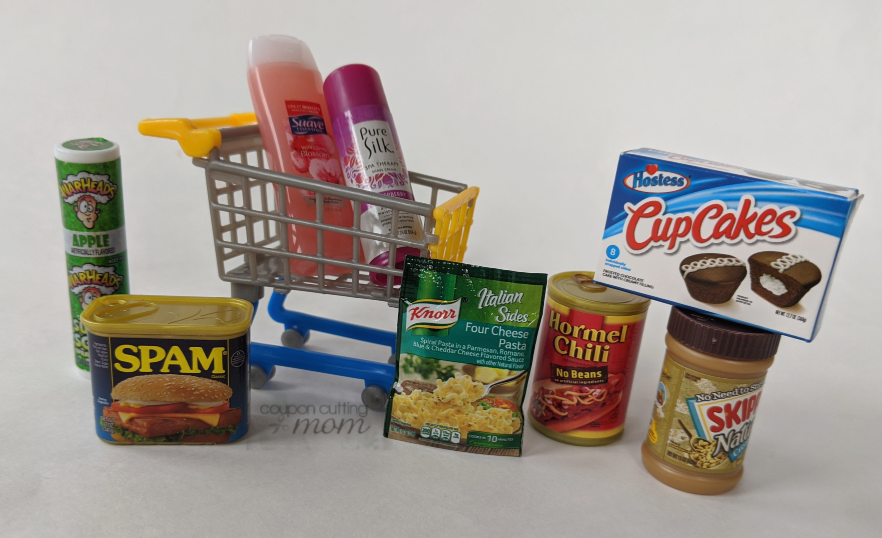 5 Surprise Mini Brands are made by Zuru Toys and are miniature food and beauty products made to look 100% like the real brand. Mini Brands come inside a white ball that opens into five compartments; thus, the name 5 Surprise. Each ball is divided into five slices with each slice containing a blind bag ready for you to enjoy the thrill of unboxing as you unwrap, peel, and discover what brands you received this time.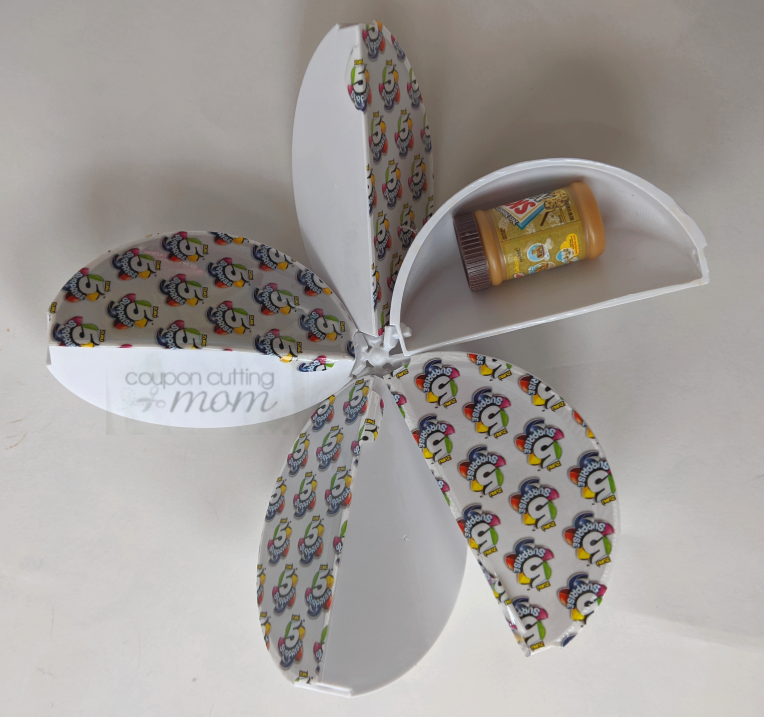 According to the Collector's Guide, there are over 70 brands to find with some rare and super rare brands include. Some of the rare brands include metallic, gold, or glow in the dark. Our 5 Surprise Mini Brands sphere included Suave shampoo, Breyer Ice Cream, Mentos, Spam, Skippy Peanut Butter, and more. We were super intrigued by how the information on the label is identical to the info you would find on the same full-sized product. In addition to the miniature food and household items, you can also score shelves, a shopping cart, and a basket in your 5 Surprise Mini Brands.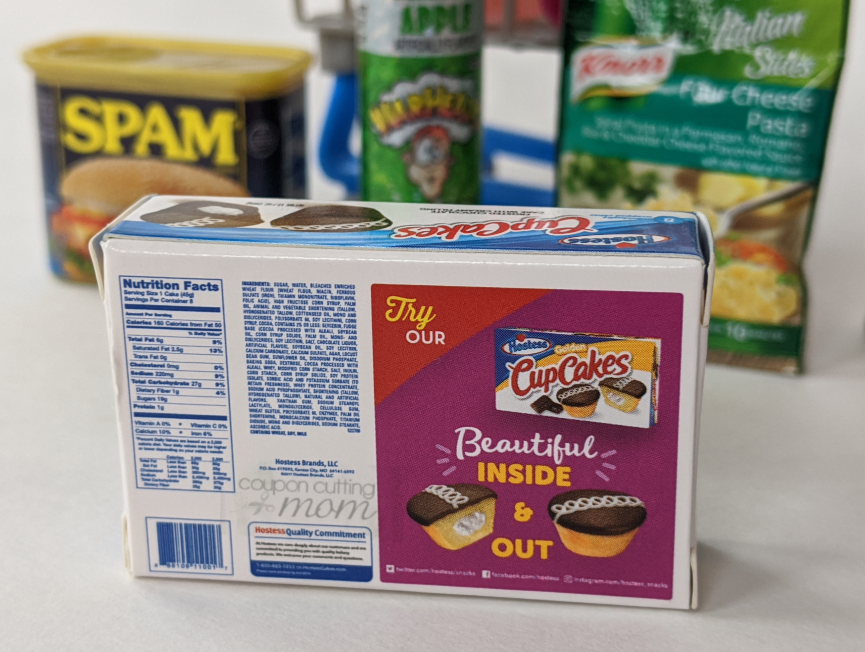 If you are ready to delight kids this holiday season with a capsule that contains items they can unwrap, peel and reveal, then you want to give them the 5 Surprise Mini Brands. Find these 5 Surprise Mini Brands white balls of fun can be found at Target, Walmart, Five Below, and Amazon.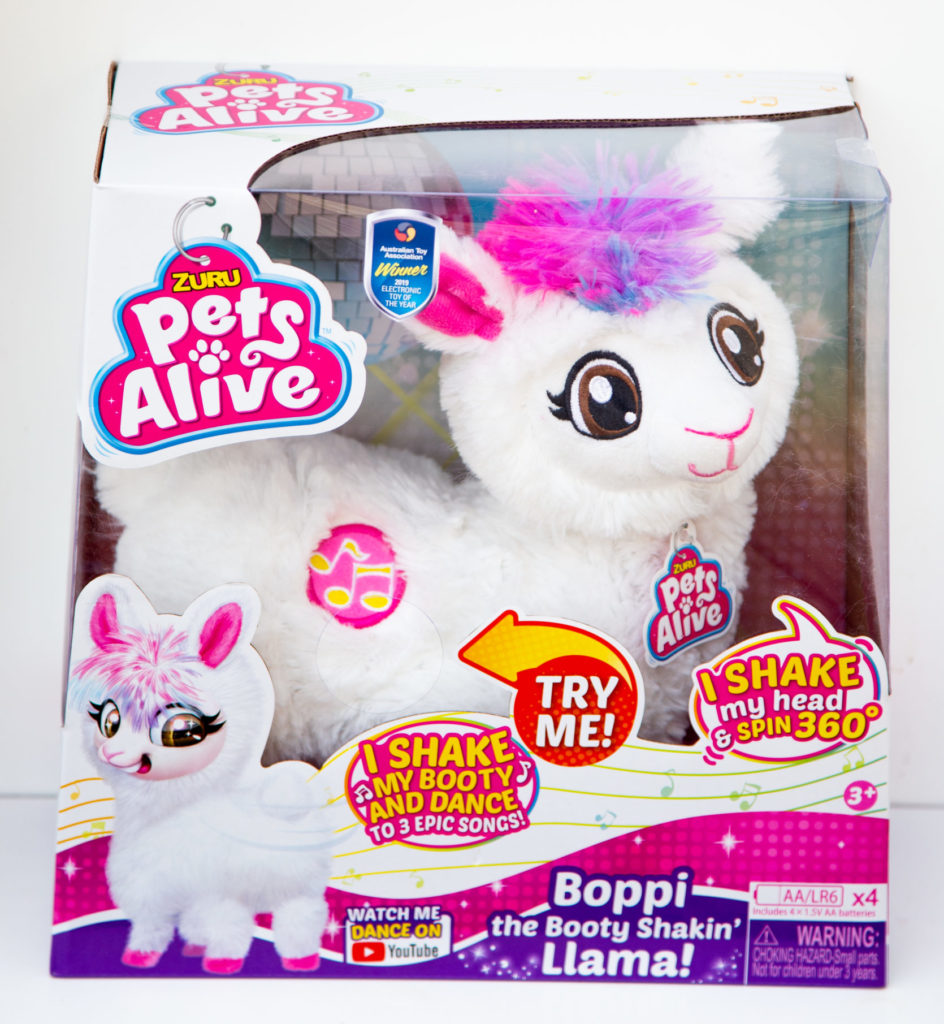 Boppi the Booty Shakin' Llama
If you have kids that are obsessed with all things llama like my daughter, then I have the must-have toy of the year for you this holiday season – ZURU Pets Alive Boppi the Booty Shakin' Llama! This adorable soft and fluffy llama has white fur and colorful pink, purple, and blue mane. She has embroidered facial features with big eyes and a cute smile.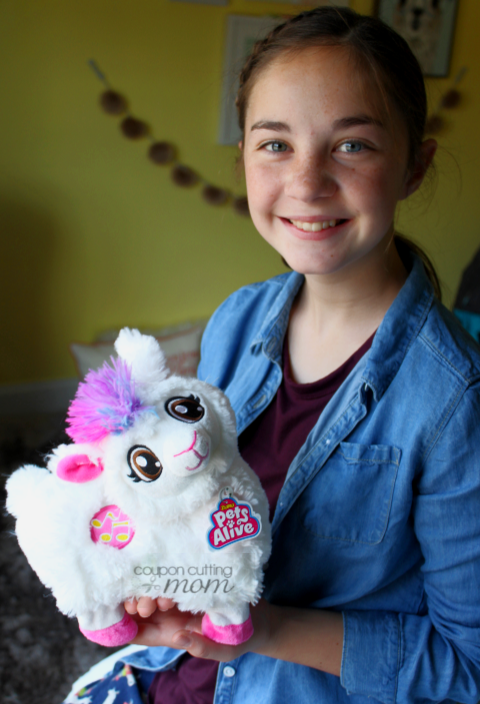 Push the pink music button on your llama's side and watch Boppi dance, shake her bootie, roll her head in time the tune, and spin 360°! There is a choice of three songs and dances for tons of head-rolling and twerking fun from this llama! Each song lasts fifteen to twenty seconds, and you can cycle through the songs with each press of the music button. Boppi runs on four AA batteries.
See Boppi in action on the following clip:
If you are ready for lots of laughs and dancing, then be sure to gift this adorable Boppi Llama to any llama fans on your gift list this holiday! Purchase your Boppi on
Amazon
or at Target or Walmart or other local retailers.