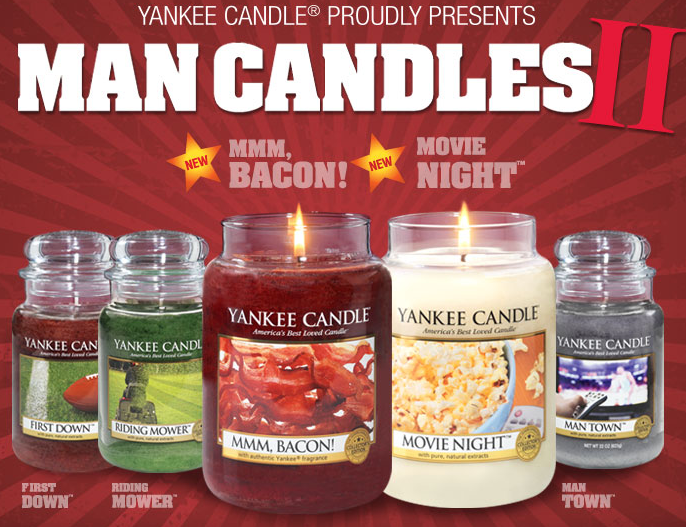 I always enjoy seeing what new scents Yankee Candle comes out with at Father's Day. This morning I got an email listing the new sizzling man candle lineup.  And they include MMM, Bacon and Movie Night candles.
The enticing aroma of hot, freshly buttered popcorn is the feature attraction in the Movie Night candle. And the MMM, Bacon features the mouth-watering aroma of sizzling bacon. We love bacon and popcorn at our house but a I'm not sure if I would like a bacon candle?!
You will also find Riding Mower, First Down and Man Town scents. Which candle would be your favorite scent?