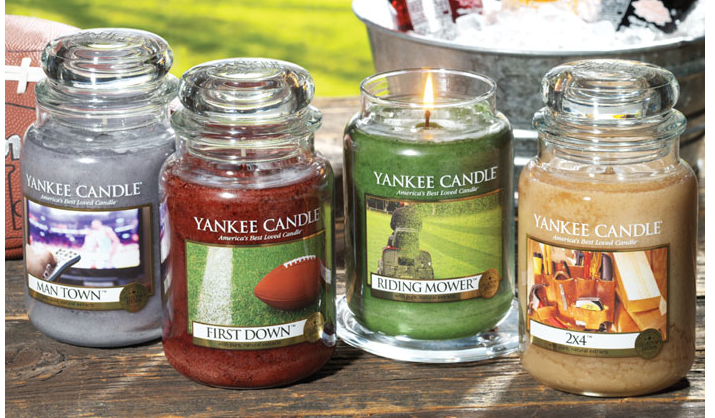 Have you seen these new Yankee Candle scents? Yankee recently launched a limited-edition collection of men's candles. They look truly interesting.
I told my husband that I'm buying him the 2×4 scent as he works in construction. I also really wonder what the Riding Mower scent smells like? Would it smell like gas fumes or freshly mowed grass? And what in the world would Man Town smell like? The next time I get by a Yankee Candle store I'm planning to stop in to check out these candles.
Head over here to print out a $10 off a $25 Yankee Candle purchase coupon. With this coupon you should be able to score a great deal on one of the uniquely scented candles.