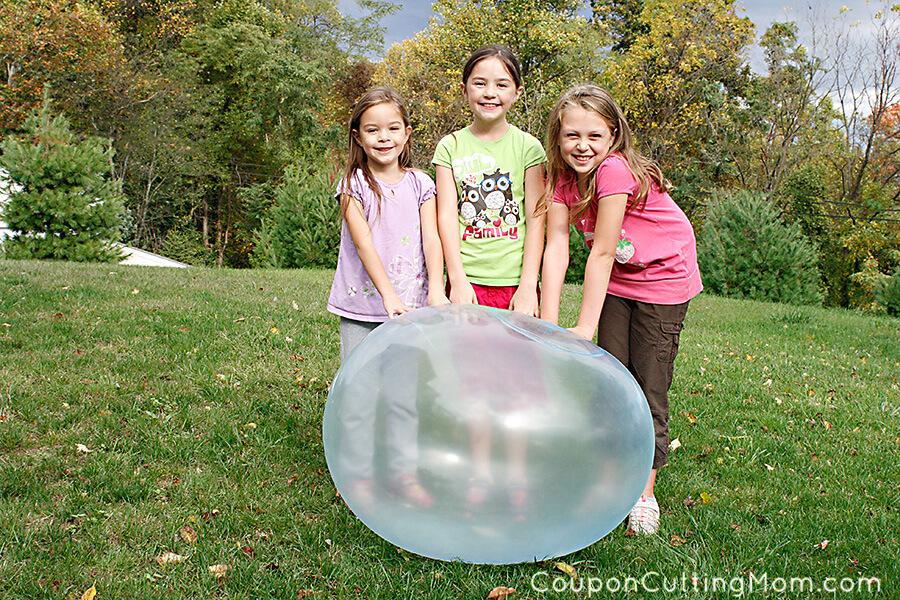 Last week we got our Wubble Bubble Ball. The kids were super excited to head outdoors and test out this ball that looks like a giant bubble but plays like a ball. I must admit that mom and dad were also pretty intrigued by this gigantic ball.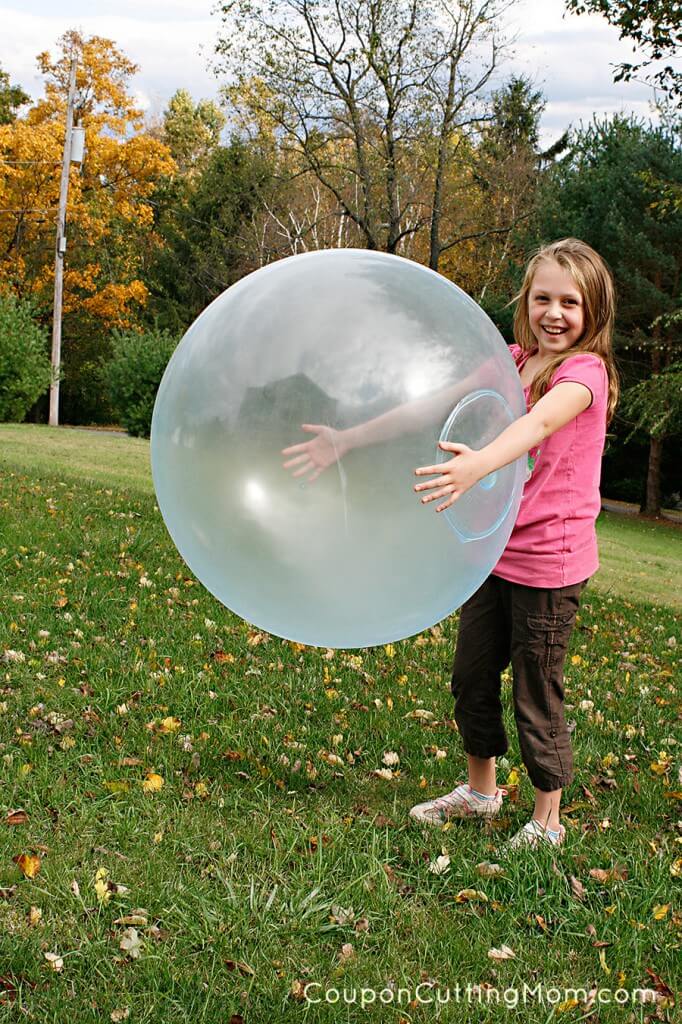 The Wubble Bubble Ball's uniquie thermal-stretch patent-pending material makes it a lightweight, durable, and squishy ball for indoor or outdoor fun. This bubble ball will inflate up to 3 feet tall and can be kicked, thrown, bounced, smashed, smooshed and more.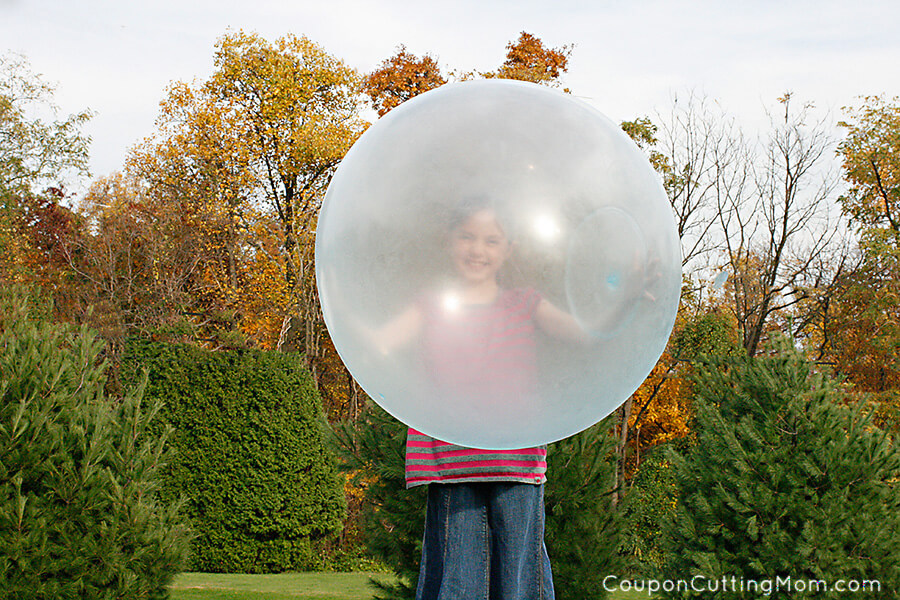 Our Wubble was ready to use right out of the box and came in a kit that included the ball, a battery-operated air pump, and a pump nozzle adaptar that helped make inflation easier. All we needed to do was insert the adapter into the valve and with the included pump we were able to get our ball inflated in around three minutes. I loved that there was a measuring tape included as this made it super easy to see when we had reached the full inflation amount.
We headed to the back yard with our inflated Wubble Bubble Ball and the kids were instantly having a total blast. We threw this ball super high up in to the sky, sat on it, kicked it, laid on it, squeezed and more. This thing is so much fun! Is it a ball? Is it a bubble? No, it's a Wubble! We didn't need to play with our Wubble long to see that there is a really good reason that this product is on the 2014 Top Toy List for this Holiday Season.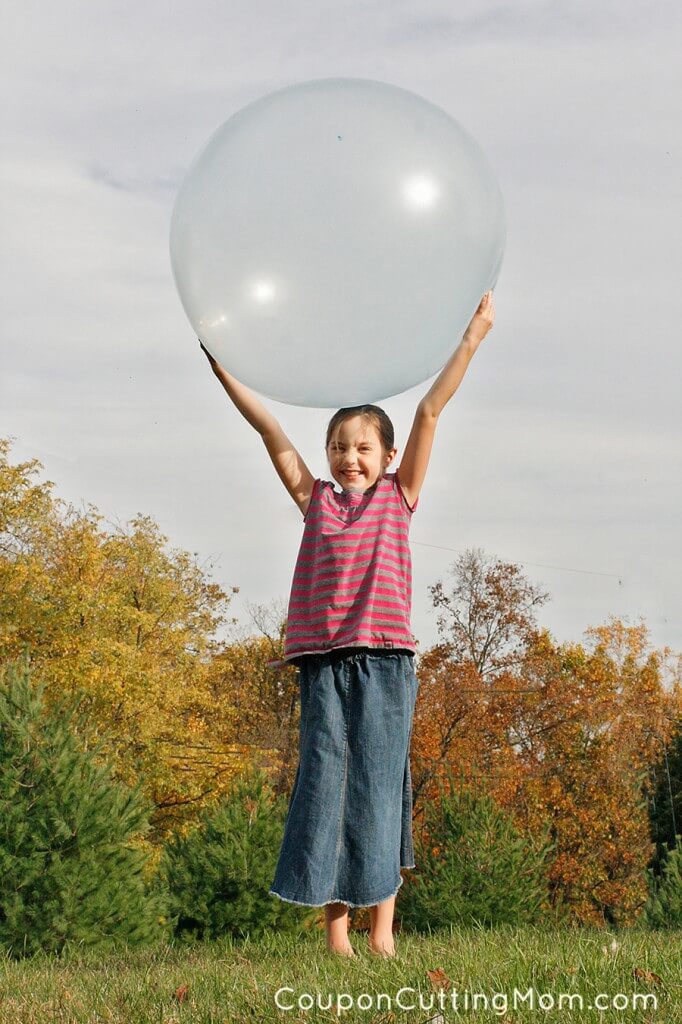 Have I mentioned that this Wubble Ball really is super fun to play with? It is going to take more than a regular ordinary ball to get my husband out in the yard playing with the kids but the Wubble Bubble Ball got him out there and everyone was having a total blast. What parent isn't going to love a toy that gets the kids outdoors and getting excise and fresh air all while having fun?!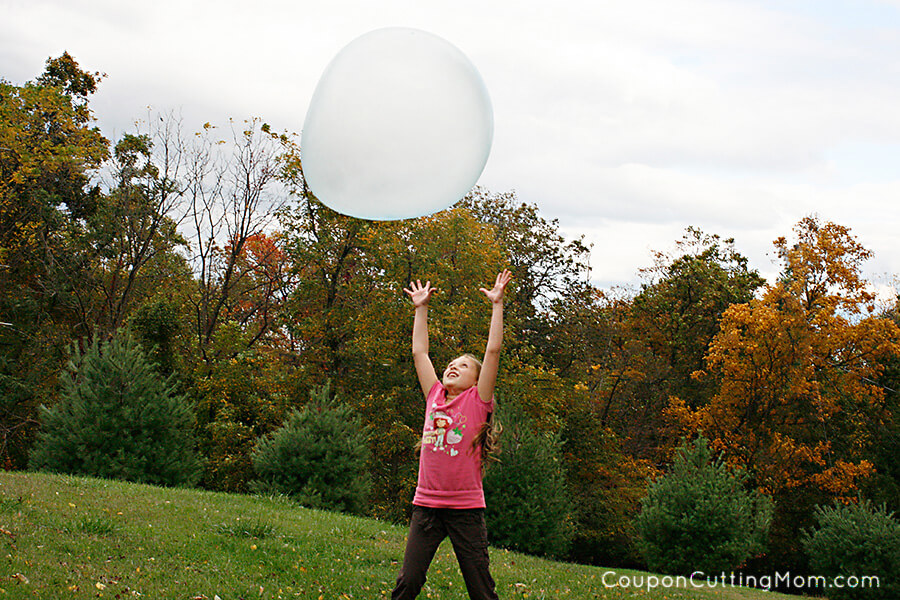 The Wubble Bubble Ball isn't completely indestructible though and when you are playing with it outdoors you will need to be careful around tree branches and other sharp objects. If for some unfortunate reason your ball pops, there is no need for tears as every Wubble Bubble Ball comes a lifetime replacemnt guarentee.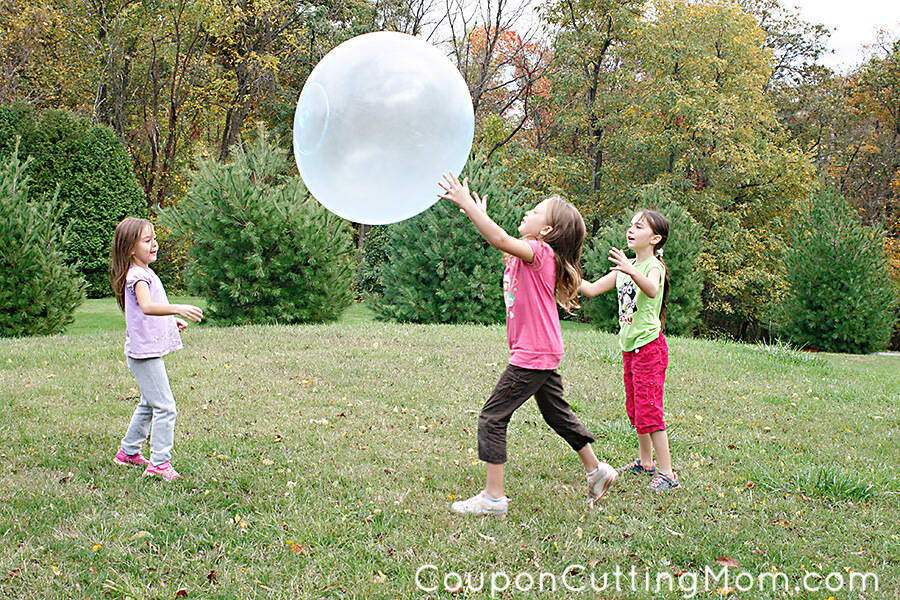 The Wubble Bubble Ball is available at Target, Amazon and the Wubble website. Be sure to follow Wubble Bubble Ball on Facebook and Twitter to stay up to date on the latest news, promotions and more.
I received a sample of this product to facilitate my review, but my opinions are entirely my own.