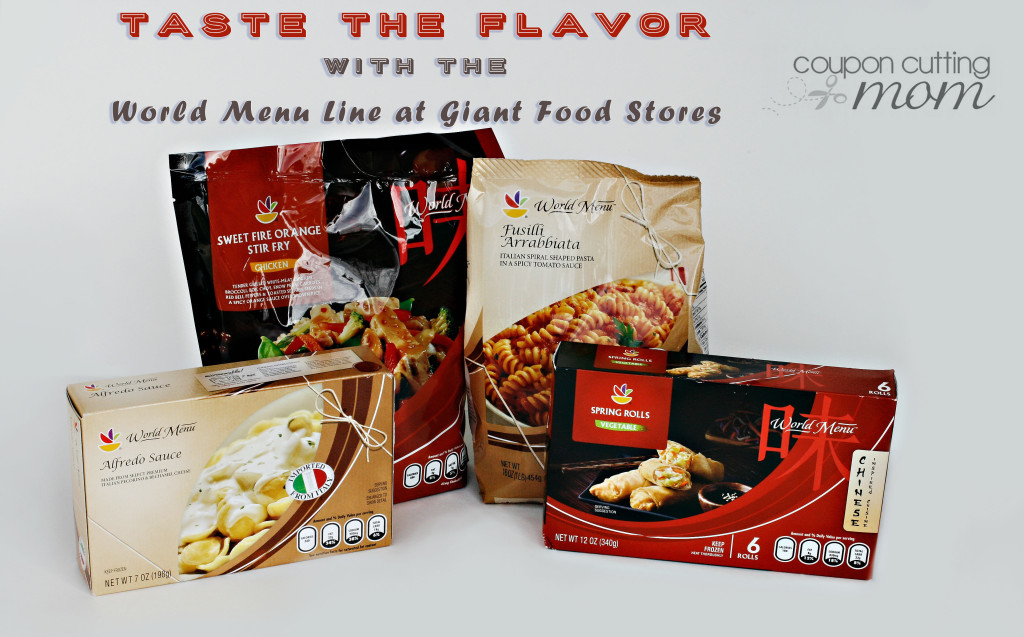 What is that one thing you can count on happening every single day at your house? My answer to that question is mealtime. If you are at all like me you will find yourself sometimes struggling to come up with the time or ideas of what to feed the family for dinner. Thanks to GIANT Food Stores and their
brand new line of World Menu products
, even on the busiest of weeknights it is now super easy for me to get a meal on the table that the whole family will love.
My family and I are big fans of Mexican food and PA Dutch foods. Strange combo I know, but that really was our favorite foods until we tried some of the Italian and Asian products from the GIANT World Menu.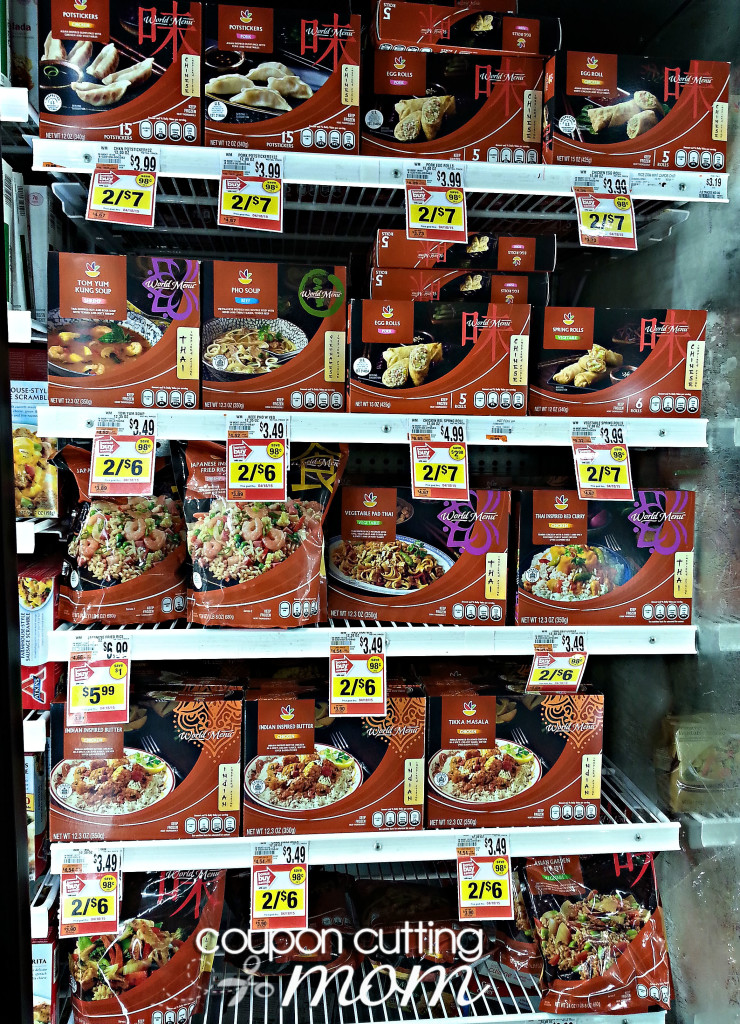 Most of the items in the GIANT World Menu line are found in the frozen section of your local GIANT store. This line of World Menu products really is an easy alternative to traditional take-out, and the best part is that
it costs far less than takeout from your favorite restaurant
and yet tastes just as good or better. This brand new line of products features quality ingredients and easy preparation.
The prices of the World Menu line of items is so very affordable. I was able to buy a complete meal for my family of four for right around $12.00! I knew that if I let the kids help pick out the food that they would be more willing to try foods that were new to them. We purchased the Spring Rolls, Sweet Fire Orange Stir Fry, Alfredo Sauce and Fusilli Arrabbiata.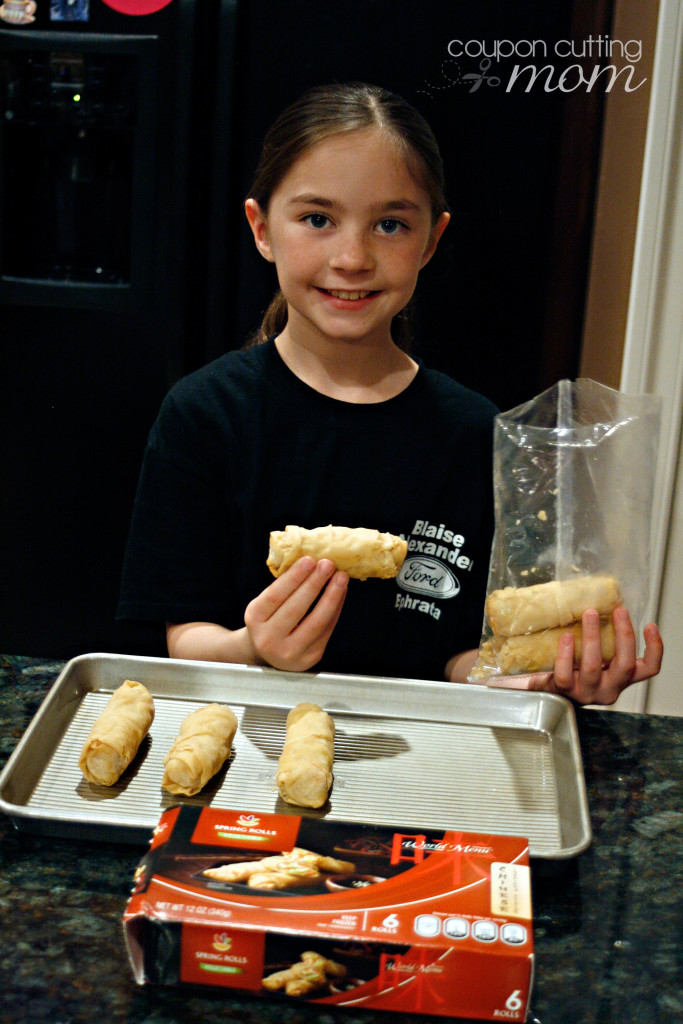 The kids had fun helping me prep the food. I really appreciated that it was all super easy to get
from package to the table within 20 minutes or less
. The rice was microwaved, the spring rolls baked in the oven, the stir fry was sauteed, and like that everything was ready to serve.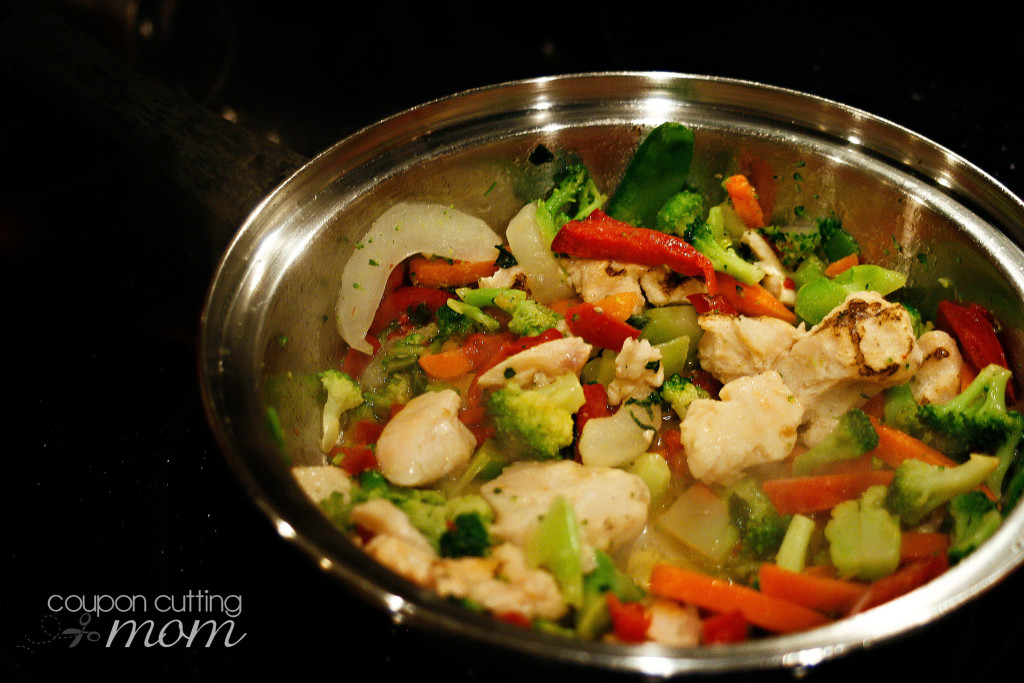 Then came the real test – the tasting of the World Menu items. My husband who prefers homemade entrees that do not come from a package took one bite of Sweet Fire Orange Stir Fry and fell in love. I was super excited when
he told me he LOVED it and he hopes I buy it on a regular basis
. The kids enjoyed a tasting all the items and they both said that the Stir Fry was also their favorite. I love Spring Rolls and if I had to pick my very most favorite of the items we sampled, I would have to say it was the Spring Rolls.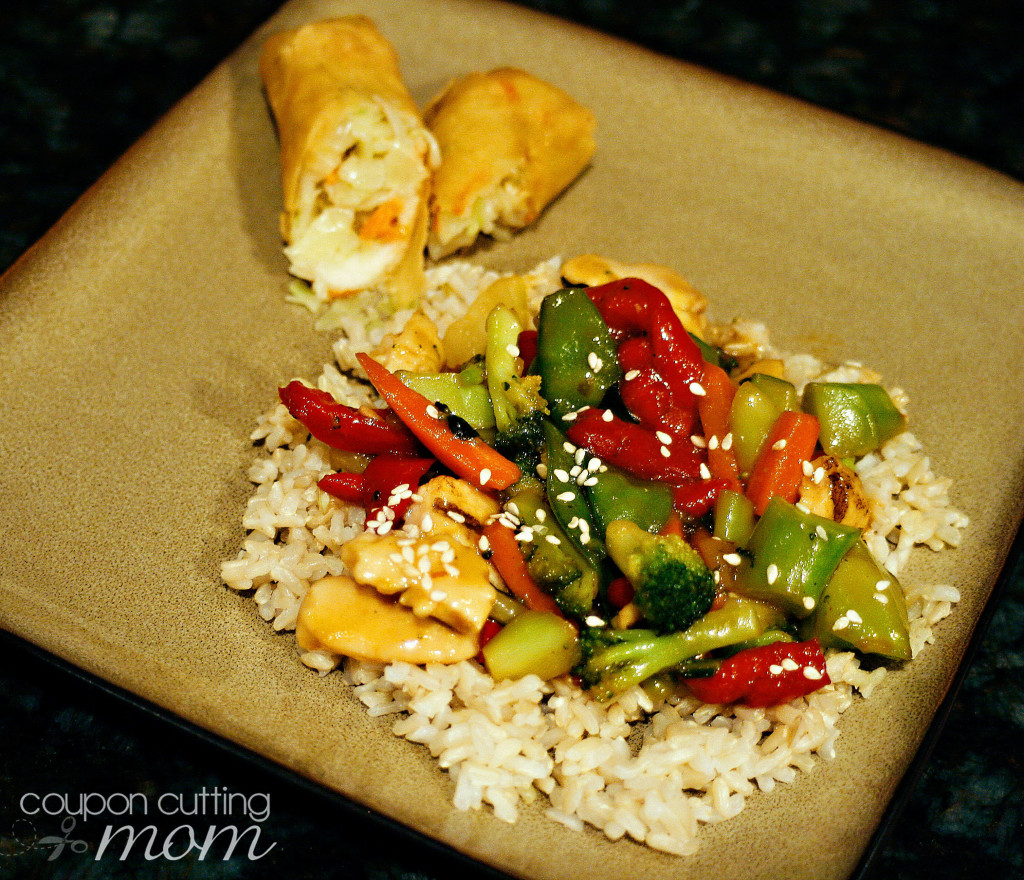 Are you ready to bring flavors from around the world to your dinner table in just minutes
? Head to the frozen food aisle at your
GIANT Food Store
and you will be sure to find some yummy foods your whole family will enjoy. Your budget will also love the prices of these World Menu items. Be sure to keep an eye out for a World Menu flyer in the store as it contains some World Menu coupons.
Follow GIANT Food Stores on Twitter and Facebook to stay up to date on all their latest offers and promotions.