This past weekend we took the kids to the ice rink. Thanks to Double Take Deals we paid only $12 for this evening of fun.  That means we paid only $3 a person, with skates included in that price for 1.5 hours of fun. The regular price was $24, making this a savings of 50%. We love Double Take Deals as it is a great way to save money while having fun. They offer dining deals and many other fun family activities. Head over here to see what deals are available in your area.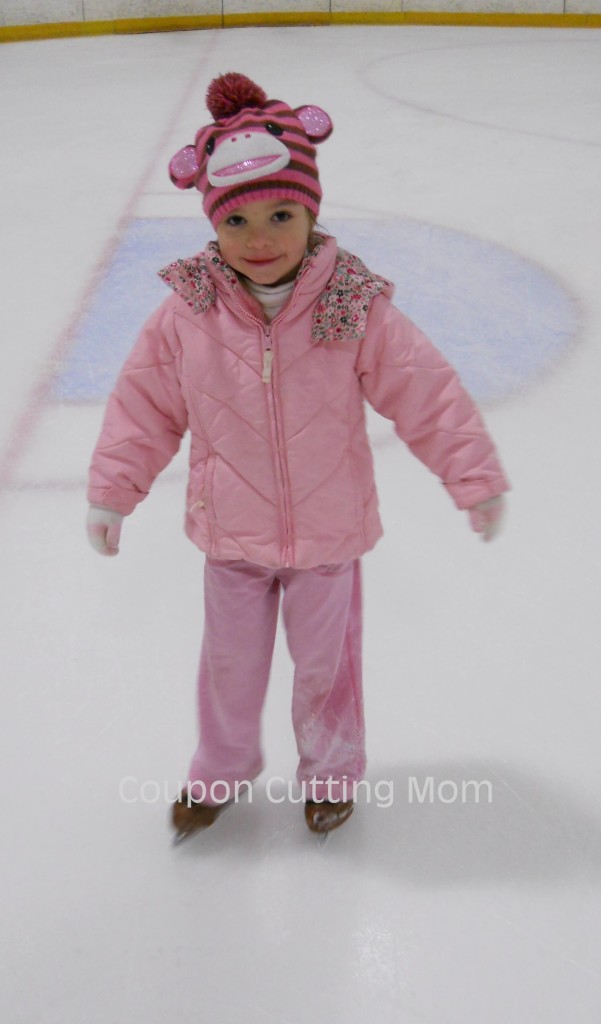 This was the first time our 4-year old was on the ice. After a little help she was soon able to skate by herself. She was so determined to skate on her own and she did an excellent job.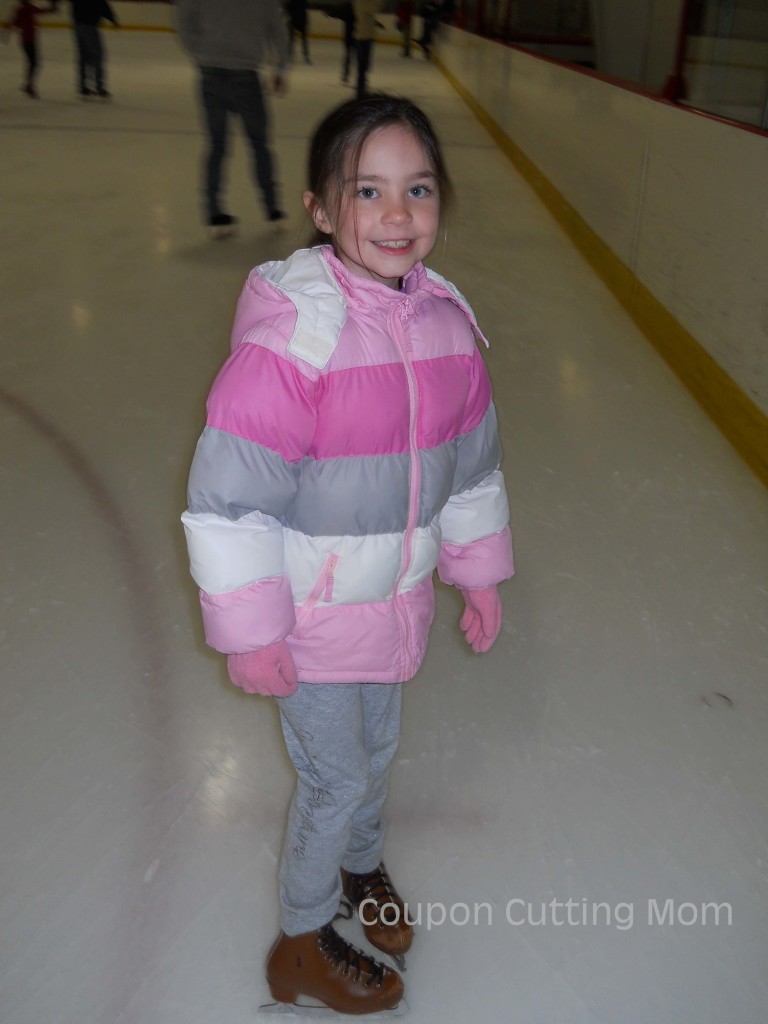 And our 7-year old did great on her own although to it had been several years since she had been on the ice. She had a blast skating and informed us that this type of skating is way, way better than skating with her new in line skates!
The kids are already begging to head back to the rink. My husband and I decided to try to make sure that we get this great family activity in at least several times at year. Not only did we have a great time but this activity was easy on the wallet at least with the Double Take deal we used.