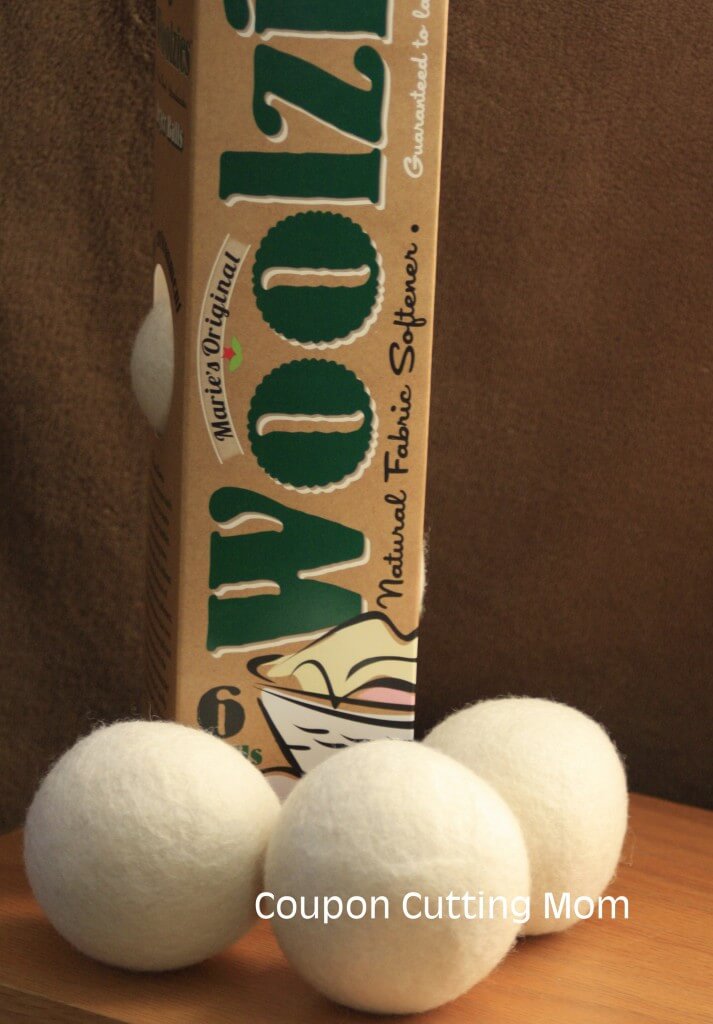 If your household is anything like mine it seems there is never an end to doing the laundry. Every time I think I'm about caught up, I turn around and there is another pile of dirty clothes. Can anyone relate to that? Did you ever wish there was an easier, cheaper and more eco-friendly way to keep your clothing clean? If so, read on as I have a product here that can help you with all those things.
Up to this point I have used dryer sheets when drying the clothes. Then while I'm folding the wash, I find the used dryer sheets and need to throw them in the trash. To me somehow that seems like such a waste, not to mention dryer sheets contain chemicals which are toxic to the environment and can also cause allergies.
I recently received a box of Woolzies. These 100% Wool Dryer Balls are special in several ways. They deliver the same benefits for laundry as conventional fabric softeners WITHOUT all the nasty chemicals. They save you money by eliminating the need to continuously spend on fabric softener liquid and sheets. They cut down on the time it takes to dry a typical load by at least 25%. Finally, being as that they are handmade in the democratic republic of Nepal, they provide a steady source of income to the desperately needy women of that developing nation. 
Upon opening my box of Woolzies, I found 6 soft, cuddly balls. Each of of them being about the size of a baseball. I was excited to try them out and threw them into the dryer with a load of my daughter's freshly washed fleece blankets. I then set the dryer to its regular setting and started drying the load.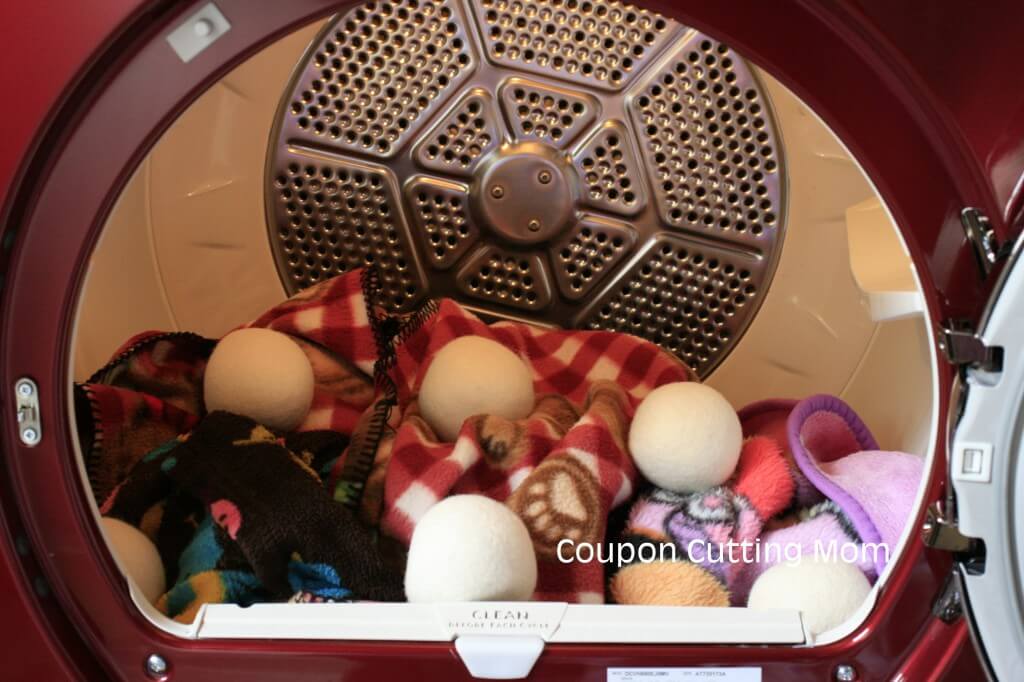 I was wondering if these balls would make a lot of noise in the dryer but was pleasantly surprised when they created very minimal noise. Besides the fact that they were quiet, I loved that the drying time was cut down by at least 25%. The balls create a space between the items in your laundry load by bouncing around during the drying cycle. This allows the hot air to circulate better and effectively cuts down drying time. And with the dryer spending less time working that means I'm using less electric! These balls are guaranteed to last for 1,000 loads of your laundry.
After the dryer was finished drying, I opened it and found the blankets all fluffy and dry. You know how blankets and sheets often create a jumbled, tangled, twisted mess? Thanks to the balls bouncing around it eliminated this usual mess. And as far as the static goes, I found very little to none in the load of blankets.
Would you like to purchase your own set of these natural dryer balls? Head over to the Woolzies site where you will find 6 balls for only $34.95. Remember these dryer balls are guaranteed to last you for 1,000 loads of laundry. That means for $34.95 you could do almost 1.4 loads of laundry a day for two years before you would hit the thousand load mark. This also means you are paying only $0.034 per dryer load.
Be sure to follow Woolzies on Facebook and Twitter to stay up to date on all the latest products and promotions.
Thanks to Woolzies, a lucky Coupon Cutting Mom reader will win a box of 6 Woolzies Dryer Balls. This giveaway is open through 2/28/13.
How do you enter to win?
On the Giveaway Tool form below, simply complete as many entries as you would like.
Please note that ALL entries are validated prior to winner selection, so do make sure that you fully complete each entry.
This giveaway is open to the U.S. only.
Coupon Cutting Mom received one or more of the products mentioned above free for evaluation purposes. Regardless, all opinions expressed are still 100% my own.