This is a sponsored post written by me on behalf of Atlantic Luggage. All opinions are 100% mine.
[spacer height="20px"]Win a Family Trip to Orlando from Atlantic Luggage[spacer height="20px"]
Fellow vacation lovers, I'm excited to bring you the chance to win a Trip to Orlando Florida Sweepstakes.
Our favorite thing to do together as a family is to travel. There is just something about spending lots of quality time together without the demands of work and regular home life. The memories that I get to make with my husband and kids while we are on vacation are some of my most cherished memories. And, it just so happens that Orlando is one of our favorite destinations.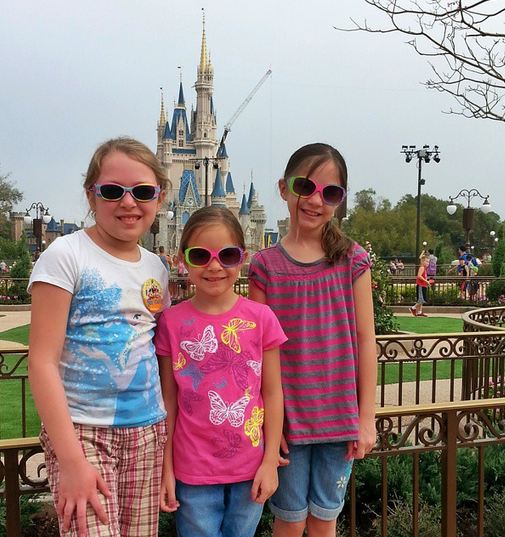 When I think of vacation preparation one of the first thoughts that comes to mind is packing. I love that Atlantic Luggage is not only offering this chance to win a wonderful family vacation, but they also have the right luggage for stress free packing and traveling.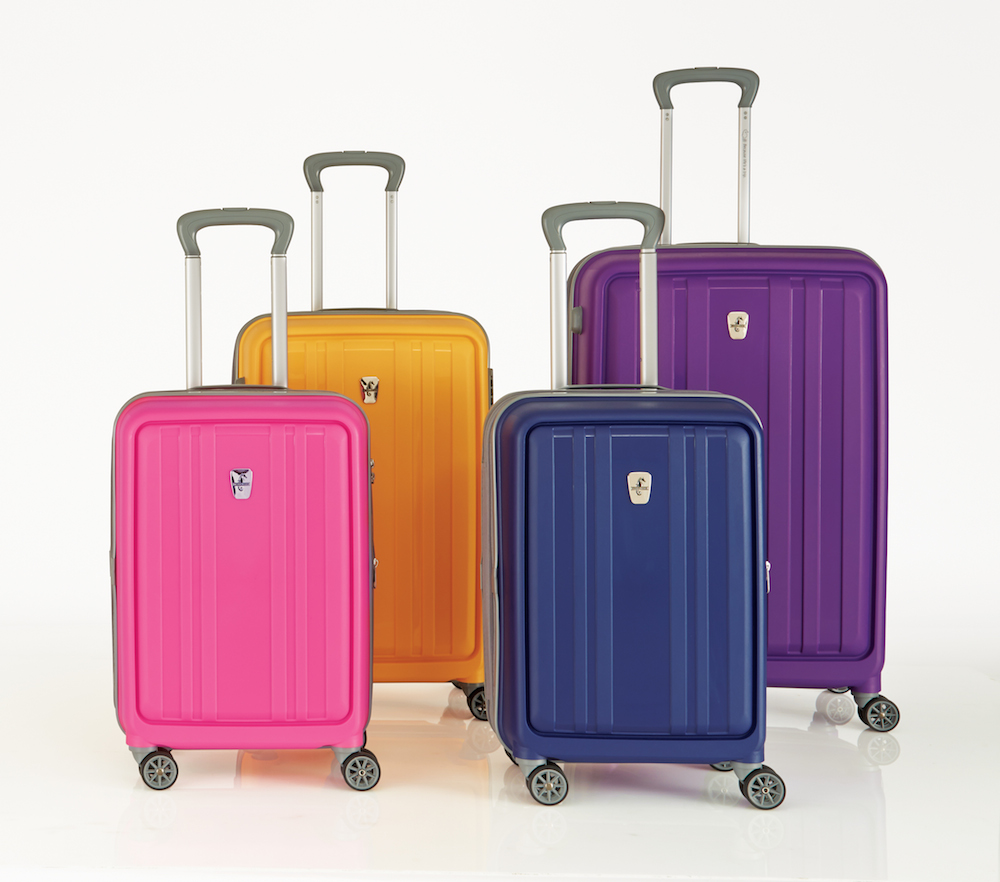 Luggage from Atlantic Luggage has innovative features such as Link2Go system. This allows the connection of multiple pieces of luggage for easy one hand rolling. The 4-Wheel Spinners from Atlantic Luggage allow for very easy 360° turning and steering through busy terminals. I think any parent can relate to trying to hang onto toddlers and maneuvering too many pieces of luggage through a crowded airport. How awesome would it be to have your luggage connected and need only one hand to roll it along?! Atlantic Luggage has thought of it all, taking the struggle out of traveling for the whole family.
[spacer height="20px"]Enter to Win an Orlando Family Vacation[spacer height="20px"]
The grand prize winner of this Atlantic Luggage Sweepstakes will win a family trip for four to Orlando. The vacation package will include:
Round-trip airfare for four
3 nights of hotel stay
4 two-day admission passes to 34 of Orlando's best attractions
$150 spending money
4 carry-on pieces of Atlantic luggage
Total prize value of $4,270
Here are some more details about this Orlando sweepstakes!
Sweepstakes runs May 15, 2015 – June 15, 2015
Winner will be chosen within 7-10 days following the close of the sweepstakes.
Grand Prize trip must be booked by March 31, 2016 and travel must be completed by June 30, 2016.
[spacer height="20px"]Here Are a Few of My Favorite Stress Free Packing Tips[spacer height="20px"]
Make sure you remember to pack everything you need when you use this printable packing checklist.
Use disposable shower caps over the bottoms of shoes and sandals or slip your footwear into Ziploc bags. This will keep everything else in your suitcase clean and germ free.  Be sure to stuff your shoes with your phone chargers, socks, sunglasses etc. This is the best way to make sure every possible space is used.
Tightly roll your clothes. This way they will take up less space and this will eliminate fold creases and wrinkles.
Pack three tops for every bottom. The reason for this is that pants and skirts take up more room than tops. Wear the same bottoms multiple times and when it is paired with different tops no one will be the wiser.
Ziploc bags are great for all your loose accessories, on-flight liquids, small gadgets, meds and more. Don't lose the items you need for your return trip home. Just pack your car keys, parking ticket, house keys and such in a Ziploc bag and everything will be in one place for you.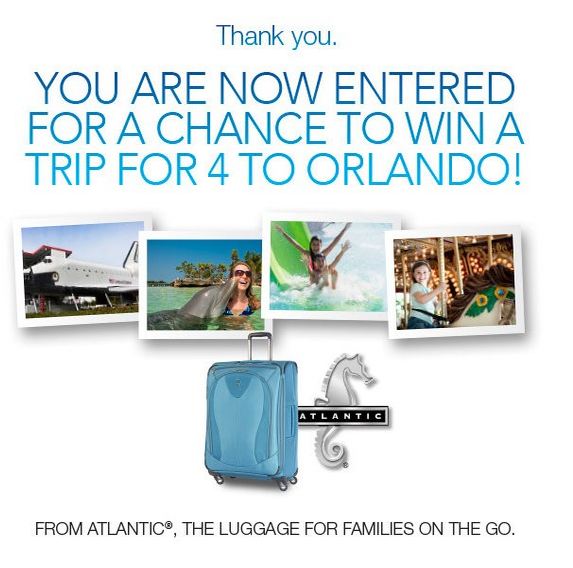 Who won't love a FREE Orlando vacation complete with some new luggage? I entered this sweepstakes and have my fingers and toes crossed that luck is on my side. Now it's your turn to enter for a chance at winning this
awesome giveaway
.
What attractions would you visit if you are the winner of this Orlando Florida Sweepstakes?