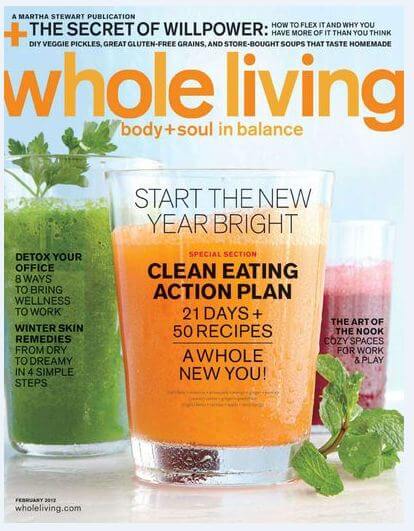 Get your subscription to Whole Living Magazine for only $3.99 per year. When you pay only $3.99 per year you will be saving 73% off of the cover price! You can order up to 2 years at this price! Just enter coupon code COUPONCUTTINGMOM at checkout.
Whole Living magazine provides smart ideas on taking care of yourself, your family and the planet in ways that are natural and sustainable. Whole Living magazine promotes wellness, fitness and beauty, balance, community and living green.
Hurry, over to get your Whole Living subscription, as this deal expires 07/31/12 at 11:59 PM EST.