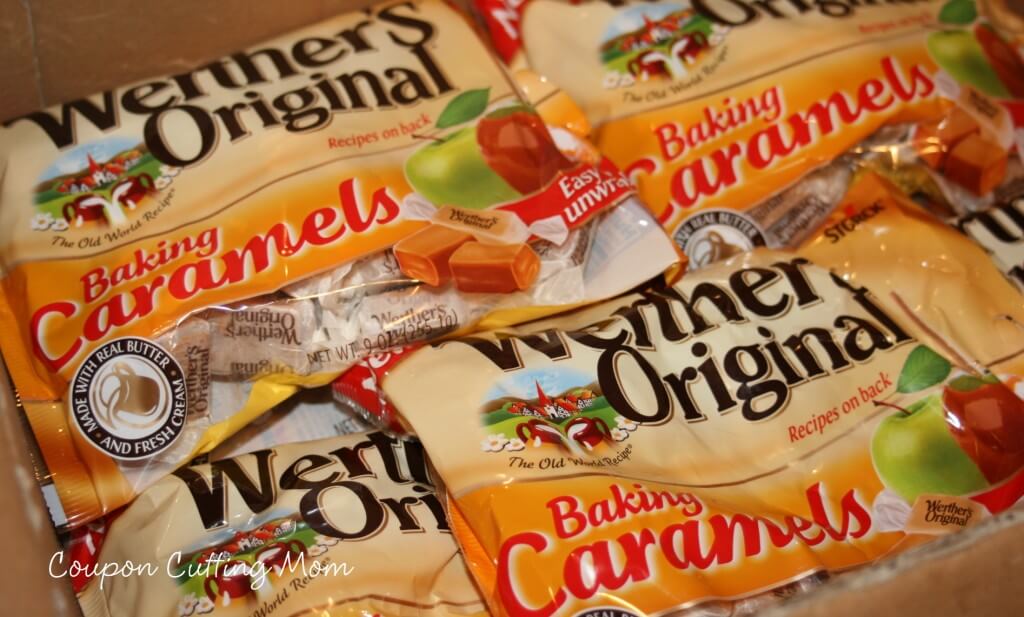 Fall is the time of year I think about falling leaves, cooler days, pumpkins, burning candles, apples, fruit crisps warm from the oven and much more. When I found out I was going to be getting a box of goodies from Werther's so I could host an Original Baking Bash party, I knew we were going to have a fun fall event for friends and family.
The Werther's Original Baking Caramels are a brand new product made with real butter and fresh cream for a soft caramel full of a rich, creamy, delicious taste. These caramels are perfect for baking, melting, caramel apples, ice cream topping and adding to your favorite recipes. One bite of these caramels and you will be hooked. They were so good I felt like I needed to lock them up so that there would be any left for the party. A caramel this tasty calls for a "baking bash" party!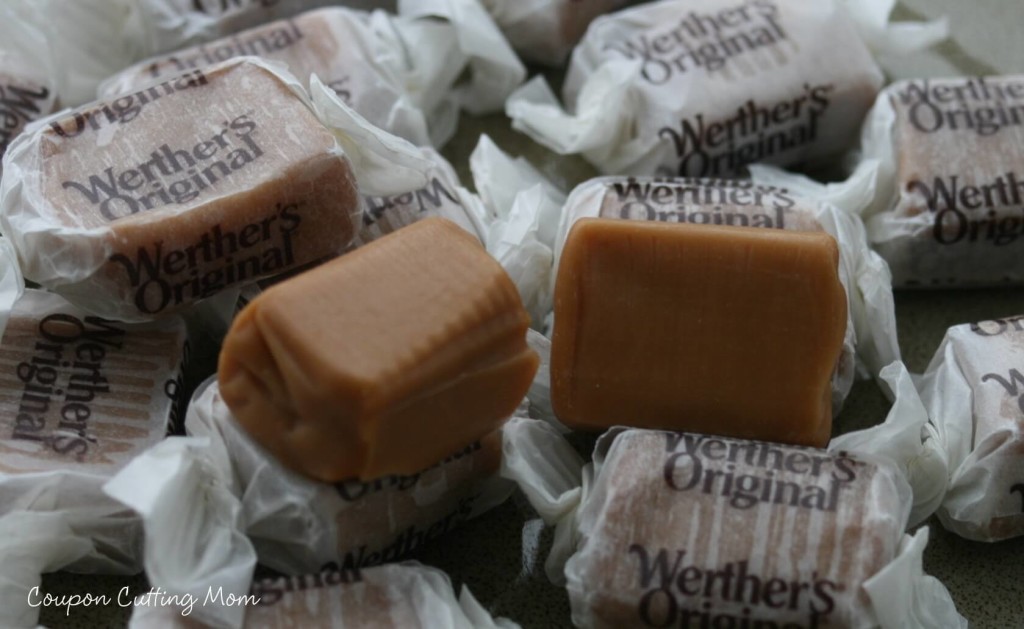 For the Werther's Baking Bash Party, I invited some friends over to help sample these yummy caramels and also taste all the caramel treats I cooked up. I warned all of them that this was a party for those who love caramel as the menu included Caramel Dip, Caramel Apple Monkey Bread, Caramel Apple Crisp, Pumpkin Caramel Cookies, and Caramel Brownies.
I had the food prepared before the party so my guests could just have a good time eating and visiting. One thing I want to mention that I loved about these caramels besides the taste was how easy they were to unwrap and melt. I was imagining they might stick to the paper but the wax type paper they are wrapped in makes them perfect for fast and easy opening. And when heated they melt easily into a smooth creamy sauce.
Besides the Carmel Apple Monkey Bread my other two favorite caramel party recipes were the Caramel Dip and the Caramel Brownies. The dip is great for eating with sliced apples and the brownies are so easy to make and so delicious.
Caramel Apple Dip
1 package Werther's Baking Caramels
1/2 cup butter
1 8 oz. can sweetened condensed milk
Heat all ingredients over low heat about 20 minutes stirring constantly until everything is melted into a creamy sauce.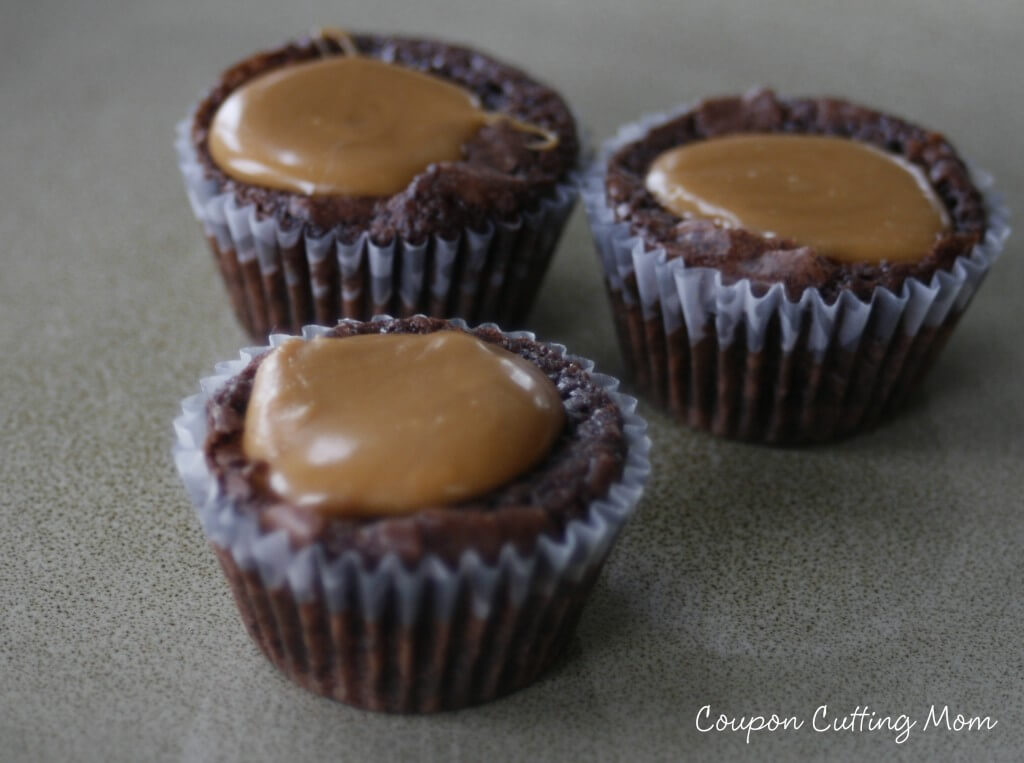 Carmel Brownies
Using a bought brownie mix, prepare according to directions. Pour batter into a lined mini muffin pan and bake. While brownies are baking, melt 1 package of Werther's Baking Caramels and 1 Tablespoon of milk over low heat until melted. As soon as you remove the brownie from the oven pour a spoonful of melted caramel over each one.
Each of the party guests got to take some coupons and a bag of the Werther's Baking Caramels along home. Thanks to Werther's for providing a fun night with caramels and friends.
If you would like to learn more about these caramels, find special offers and delicious recipes please visit the Werther's site or find Werther's on Facebook.
I received Werther's Original products in order to host the Werther's Original sponsored MommyParty. The opinions expressed here are my own.