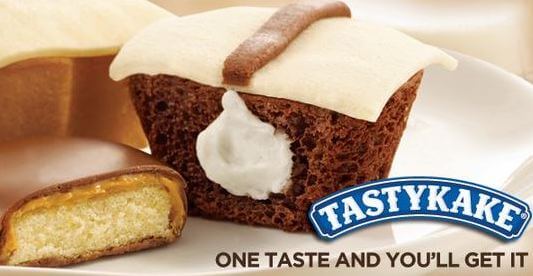 If you are Weis shopper and a Tastykake lover than I have a deal for you. Starting 9/29, Tastykake are priced at only $2 a pack. And pair this sale with a coupon you can purchase over on Wiz Clipz and you will be paying only $1.00 per pack. Tastykakes make a nice treat for lunches etc. but I don't like paying $3.99 a pack but $1.00 now that sounds like a great deal for this yummy treat.
Here is the deal:
Weis (9/29 – 10/5):
Tastykake Family Packs 7.2 – 15.75 oz. $2.00
Use the $1/1 Tasktykake coupon found in the 8/25 SS
Pay $1.00!
On Wiz Clipz, look under the 8/25 SS tab to find this coupon. Your price will be only $1.50 for 10 coupons shipped to your door and if you order them know you should receive them in plenty of time to take advantage of this sale.