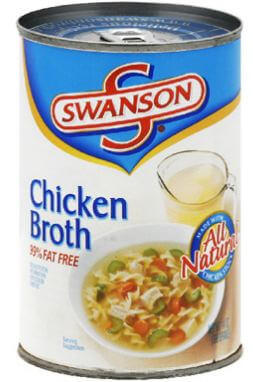 Swanson Broth $0.07 Each
Through 11/15, there is a not to be missed Weis deal on broth. After sales, instant savings and coupons, you will pay only $0.07 per can! Swanson is included in the Spend $15, Get $5 Off Instantly and since the Weis deals are typically figure off shelf price, the following deal is figured accordingly.
Buy 15 Swanson Broth $1.09 sale price, $0.60 sale price
= $16.35 shelf, $9.00 sale
Use 3 $1/5 Swanson Broth coupon from the 11/9 SS
– $5 Instantly
Pay $1.00 or only $0.07 each!
Thanks, reader Susan!