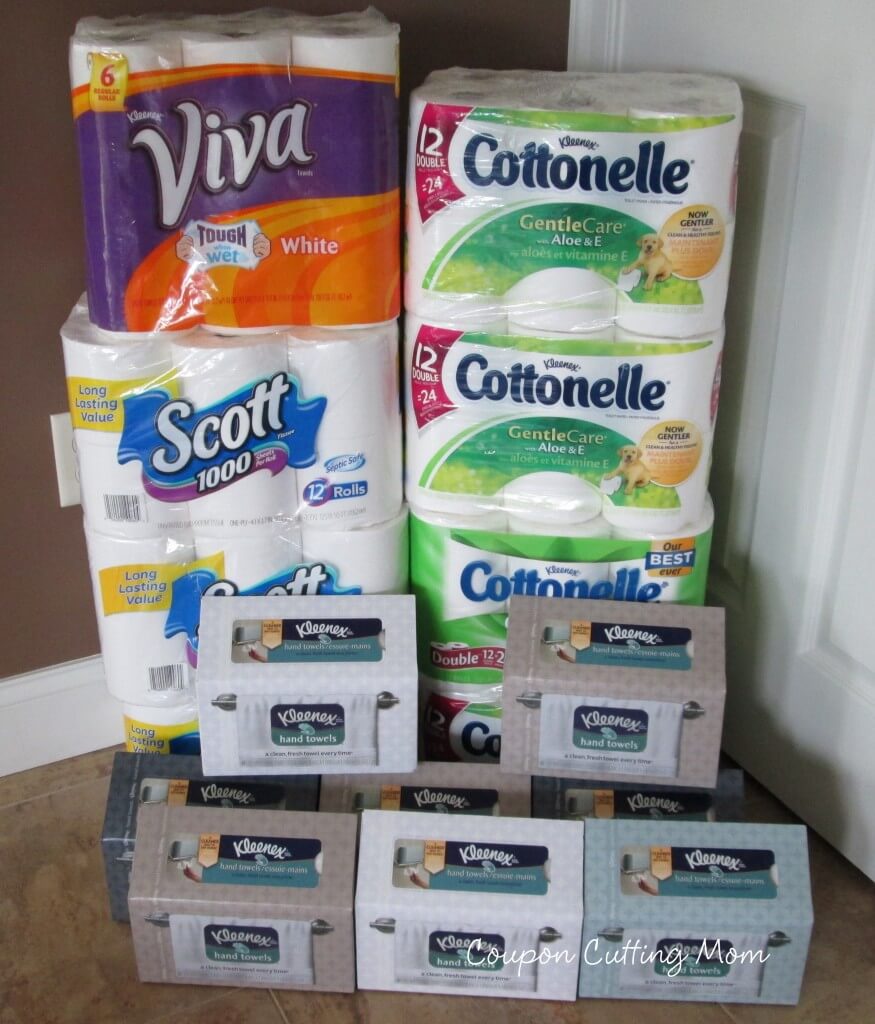 If you are a Weis shopper, this is a week has some deals you definitely don't want to miss. The Cottonelle, Scott, Viva and Kleenex in the picture above have a shelf price of $99.18 but after sales, coupons and Catalinas I paid only $22.42!! I'm glad for deals like this that allow me to save money on paper supplies.
Here is how you can score the same deals at Weis: (through 8/3)
Transaction 1:
Buy 4 Cottonelle Bath Tissue 12 Double Rolls $8.59 shelf, $6.49 sale price
= $34.36 shelf price
Use 4 $1/1 Cottonelle coupons from the 7/14 SS
Use $1/1 Cottonelle Weis Store coupon found in store in the Get Grilling book
Pay $20.96
Receive $10.00 catalina
Final price $10.96 or only $2.74 each!
Transaction 2:
Buy 3 Scott Bath Tissue 12 rolls $10.97 shelf, $7.99 sale price
= $32.91 shelf price
Use 3 $1/1 Scott coupons from the 7/14 SS
Use $1/1 Scott Weis Store coupon found in store in the Get Grilling book
Use $10 catalina from previous transaction
Pay $9.97
Receive $10.00 catalina
Transaction 3:
Buy 8 Kleenex Hand Towels $2.99 shelf, $2.00 sale price
Buy 1 Viva Paper Towels 6 Rolls $7.99 shelf, $6.49 sale price
= $31.91 shelf price
Use 8 $1/1 Kleenex Hand Towels printable (You will need access to 4 computers)
Use the $1/1 Viva coupon from 7/14 SS
Use $2/1 Viva Weis Store coupon found in store in the Get Grilling book
Use $10 catalina from previous transaction
Pay $1.49
Receive $10.00 catalina to use on any future Weis purchase
See all this week's Weis deals here